---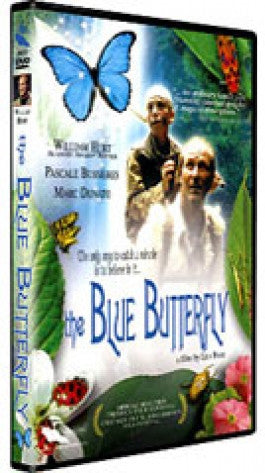 Sale
Sale price $19.99 Regular price $24.99 You save 20%
Estimated arrival between and for USA.

---
You might also like
Sale price $32.99
Regular price
$54.98
Sale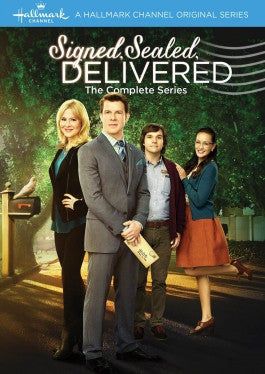 Sale price $24.95
Regular price
$29.99
Sale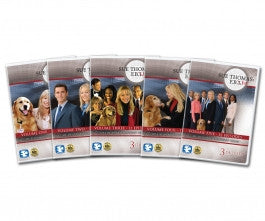 Sale price $95.99
Regular price
$119.99
Sale
—
Sold Out
The Blue Butterfly DVD
The Blue Butterfly is a movie based on the incredible true story of David Marenger. The film follows a ten year old boy by the name of Pete Carlton who has terminal cancer and not long to live. With little to do in his wheelchair, he becomes fascinated by a television show starring entomologist Alan Osborne. With only a few months to live Pete decides to achieve his one dream in life: to find and catch a Blue Morpho butterfly. Making this his one and final dream, Pete's mom talks to entomologist Alan Osborne and asks him to take her son Pete to the jungle in Central America with him to find the Blue Morpho.
Initially, Alan refuses, saying he doesn't want to go and he especially doesn't want to bring along a young dying kid with him. However, he later learns that Pete is planning on going to Central America with or without him. With seemingly no other choice, Alan makes the decision to take Pete to Central America with him and together seek out the Blue Morphos. This inspiring movie is a powerful tale based on a true story of hope and a boy's final wish to catch the most beautiful thing on earth.
Behind the Scenes
Back in 2004, The Blue Butterfly was shot as a Canadian drama/adventure film. It was directed by Lea Pool and produced by Porchlight Entertainment and Alliance Atlantis. It stars young boy Marc Donato as the lead character Pete in his touching role as the boy diagnosed with cancer and William Hurt as the fictional entomologist. Based on the story of David Marenger and Georges Brossard's trek in 1987, this film was a moving drama released in February of 2004. Shot on location in Cana, Quebec, and Costa Rica, this Canadian movie has an approximate runtime of 97 minutes.
The Real Story of David Marenger
The most incredible aspect of The Blue Butterfly is the fact that it's based on a true story. David Marenger, born in August of 1981 in Quebec, Canada, was diagnosed with cancer at the age of six. The doctors didn't give him long to live, and in 1988, the Children's Wish Foundation gave him the opportunity to fulfill his last wish; to go to Mexico and catch his absolute favorite creature, a "blue morpho" butterfly. Taking his very first trip of his life (and what doctors presumed to be his very last), David set out with accomplished entomologist George Brossard to catch a blue butterfly.
When he arrived in Mexico, he was so weak due to cancer that he had to be carried by Brossard through the jungle. After chasing one down, they were able to successfully catch a blue Morpho, fulfilling David's final wish. When he returned to Canada, a miracle occurred "ÌÎÌ_? his cancer was gone and he was officially in recovery! Amazed and overwhelmed by the opportunity to continue his life, David decided that he would do what he could with the rest of his life to help others battling cancer as well.
Over the years, he has helped shape his inspiring message of hope and recovery to school and hospital and claims he is living proof that hope and perseverance can cause incredible miracles. Because of The Blue Butterfly, he has been able to tour with the movie and bring his message to people all over the world, including places like Japan and California. David continues dreaming with his life, hoping to bring more of his dreams to completion. His goal is to someday make more visits to hospitals inspiring children and to also open up his own aviary for butterflies. He wants other children to experience the same miracle and hope that he experienced as a child as well.
The Story of Pete Carlton
In The Blue Butterfly, Pete Carlton is a young boy who is diagnosed with terminal cancer. The doctors don't give him much hope and it is quickly realized that he doesn't have much longer to live. Put in a wheelchair and not having much energy to do anything, Pete discovers a television show featuring fictional entomologist Alan Osborne, which features a wide variety of creatures including Pete's favorite, the Blue Morpho. With not much hope and not much left to cling onto, Pete begins to formulate an exciting dream for himself. He wants to travel to Central America with Alan Osborne and capture his own blue butterfly. Realizing that they are the most beautiful things in the world, he begins working on his dream, getting his mom involved in the process. His mother, Teresa Carlton, finds Osborne and pleads with him to take her son to Central America with him and help him achieve his one last dream.
Osborne, however, has no interest in helping Pete, as he is a quiet and rather introverted man. He soon learns that Pete plans to travel to Central America regardless, with or without Osborne's help. Osborne suddenly has a change of heart and realizes he needs to help Pete accomplish his one goal. Taking Pete to Central America with him, they together set out to track down a Blue Morpho and accomplish Pete's dream. When they arrive, they find out that the blue butterflies have already migrated and that there is seemingly no hope of them ever finding one. As they get ready to leave, the find one that was left behind and they renew their resolve to track down this one butterfly. What follows is a touching and miraculous story of hope and perseverance!
Conclusion
The Blue Butterfly tells a heartwarming story of a young boy dealing with terminal cancer and his triumph in fulfilling his final wishes. This faith-based movie is a wonderful story of two quiet people coming out of their shells and learning to work, live, and laugh together. Based on the story of David Marenger and his miraculous recovery from cancer, this film spotlights not only beauty and inspiration but most importantly hope. Starring William Hurt, Pascale Bussieres, Marc Donato, Raoul Trujillo, and Marianella Jimenez, this exciting and encouraging family film will touch the lives of those who watch it.