---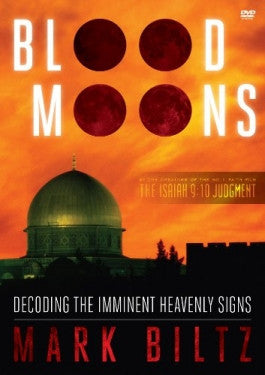 Sale
Blood Moons DVD
Watch Trailer
Additional Information
Director: George D. Escobar
Producer: Joseph Farah
Run Time: 70 minutes
Sale price $14.99 Regular price $19.99 You save 25%
Estimated arrival between and for USA.

---
You might also like
Sale price $32.99
Regular price
$54.98
Sale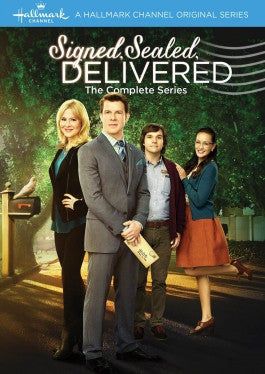 Sale price $24.95
Regular price
$29.99
Sale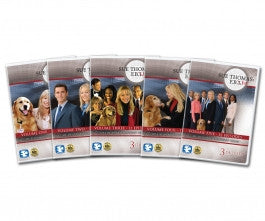 Sale price $95.99
Regular price
$119.99
Sale
—
Sold Out
Blood Moons DVD
Blood Moons: Decoding the Imminent Heavenly Signs is a fascinating documentary by Mark Biltz that takes a look at the incredibly rare event of a blood moon. Between 2014 and 2015, four blood moons took place, all in the span of a year and a half. This event is almost unprecedented, with very few blood moons taking place in a century, much less a couple of years. From the very beginning of time, Mark Biltz reasons, God has used the sun and the moon to mark events and show changes in time or prophecies of new things to come.
The sun and moon were two of the very first things to be mentioned in the Bible, and were one of the first things God created. Originally designed as a way to tell when it was day and when it was night, Biltz also reasons that we can use these two heavenly objects as ways to interpret prophecy and discover what's in store for our world. But how do we read these symbols? How do we unlock the secret symbols laid out in the sky before our before eyes? The answers lie in Blood Moons: Decoding the Imminent Heavenly Signs.
Pastor Mark Biltz helps us analyze these symbols and work out a plausible explanation in this fascinating documentary. In Blood Moons, the fascinating documentary from WND Films, Mark Biltz unlocks the secrets to interpreting the blood moons and gives his ideas about the future of our planet. What do all of these sudden blood moon occurrences indicate? What is God trying to tell us about our future? This film answers all of these questions and more, analyzing not only the current blood moons but looking at how God has used the sun and moon in the past to send His people messages. Blood Moons will encourage you to think in new ways and will make you realize some incredible details about our world that you may have never realized.
In Blood Moons, Pastor Mark Biltz takes you on a journey through history, studying how God has used the sun, moon, and stars to communicate future significant events to us. It also attempts to explain the significance of the feast days, the difference between the biblical calendar and our current Gregorian calendar. It also endeavors to explain the significance and meaning behind eclipses in the sky. Mark Biltz covers all of this and much more in this fascinating documentary. He reminds you that you can never be too careful about being aware of what is to come. These blood moons are significant. Find out why!
Blood Moons
In Blood Moons, an important question arises: Just how often does a Tetrad of Bloods fall on a Jewish Feast day in a Shemitah year? The answer is incredible. This is the first time this event has occurred since before the time of Jesus Christ! In a table put together by Pastor Mark Biltz, we can see that a Tetrad of Blood Moons on a Jewish feast day has only happened nine times in the past 2000 years. In another list, we can see that a Tetrad in a Shemitah Year has only happened 10 times. And the only time that a Tetrad has occurred on a Jewish Feast Day in a Shemitah Year is in 2014-2015 Right now!
About Pastor Mark Biltz
Mark Biltz, the brains behind and producer of Blood Moons, is the founder of El Shaddai Ministries located in Washington State and is a well-known speaker on the feasts of the Lord. He has produced several DVDs focused on the feasts that have become popular and well known in the documentary world. Blood Moons was created in similar style to that, but focuses on a slightly different topic and has a different direction in mind. He has formulated several theories and has spent his life researching Biblical history. His theories and ideas have earned him guest appearances on both television and radio as well as several articles in popular magazines.
His teachings show the life of Jesus and how all of the Messianic prophecies were fulfilled in His life. He can pinpoint down to the very day that these Messianic prophecies occurred and can give incredible insights about the life of Jesus through intense research and study. His studies have also shown a link between solar and lunar eclipse charts and Israel's history, the Biblical feast days, and heavenly signs. He has shown how many historic events line up perfectly with well-timed astronomical and geological events. In Biltz's mind, these are all connected and help give us insights into the future as well.
Biltz's incredible ideas and teachings have helped establish him as a prolific scholar and he has appeared on Fox television, Sid Roth's show, and Prophecy in the News. He has been interviewed by radio stations across the continent and his website has received millions of hits from around the world. He continues to study his ideas and continues to find new connections between the Bible and the world.
Conclusion
You are sure to have your eyes opened in this intriguing and fascinating documentary about the world we live in and how God uses things all around us to communicate his message and plan for the future. Blood Moons is an in-depth look at the recent events and the recent rise in frequency of blood moons. While some may laugh it off or chock it up to an astronomical anomaly, Pastor Mark Biltz believes there is a deeper significance to these moons. Using careful research and Biblical study, he presents a compelling case for why these blood moons actually means something and what they specifically mean. Biltz believes whole-heartedly that God is trying to communicate to his people. But are we ready to listen? Are we willing to prepare for what God has in store? What do these moons mean? How do they affect us? Find out in this incredible new documentary from WND Films and Pastor Mark Biltz