---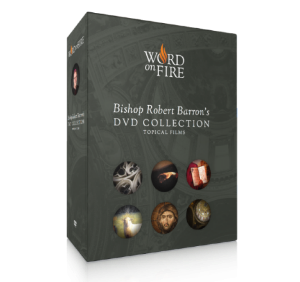 Sale
Bishop Robert Barron's DVD Collection - 7 Topical DVDs
Additional Information
Cast: Bishop Robert Barron
Director: Matt Leonard
Dove Approved: English, Spanish
Release Date: 2012
Run Time: 12 hours
Screen Format: Widescreen 16:9
Subtitles: Spanish, English
Region Code: 0

See More
Sale price $116.65 Regular price $195.95 You save 40%
Estimated arrival between and for USA.

---
You might also like
Sale price $32.99
Regular price
$54.98
Sale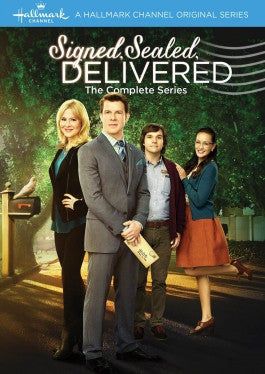 Sale price $24.95
Regular price
$29.99
Sale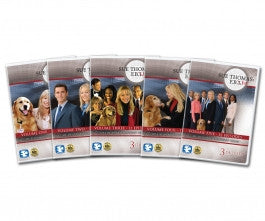 Sale price $95.99
Regular price
$119.99
Sale
—
Sold Out
This is a fantastic collection that features Bishop Barron's top six study programs that cover a multitude of topics. Check out the topics covered below with brief descriptions for each one.
Untold Blessing: Three Paths to Holiness
Bishop Barron describes the journey one takes to fulfill the greatest calling of becoming a saint. He describes the three paths one must take on this journey: Finding the Center in Christ; Knowing You Are a Sinner; And Realizing Your Life is Not About You.
Conversion: Following the Call of Christ
Conversion is a life long process of deepening our relationship with Christ. Bishop Barron illustrates this by using six stories from the bible where ordinary people have an encounter with Jesus that changes them forever.
Seven Deadly Sins/Seven Lively Virtues
By focusing on a specific virtue for each sin, Bishop Barron teaches how to fight against lust, gluttony, greed, sloth, anger, envy, and pride ultimately making us happier.
Eucharist: Sacred Meal, Sacrifice, Real Presence
Bishop Barron teaches on the Eucharist which is "source and summit" of our Faith. He brings to light this sacred meal, which is a sacrifice necessary for communion with God.
Priest, Prophet, King
Christ is our Savior, but it also the perfect Priest, Prophet, and King! Bishop Barron teaches how this is foreshadowed in the Old Testament through a deep biblical presentation. Once we are baptized into Christ, these ordained roles become our calling.
The Mysteries of God: Who God Is and Why He Matters:
Bishop Barron engages the claims of modern athiests and teaches how Catholics can refute them. He does this through a comprehensive look at what Catholics mean by "God" by clarifying that the Trinity as "Being itself".