---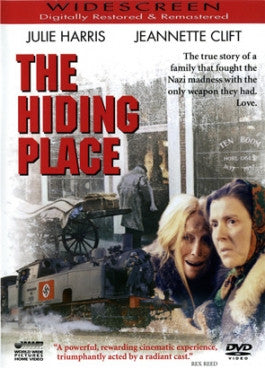 Sale
Sale price $8.73 Regular price $19.99 You save 56%
Estimated arrival between and for USA.

---
You might also like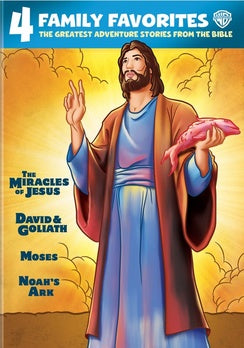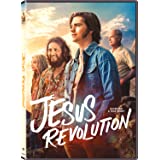 Sale price $15.99
Regular price
$29.95
Sale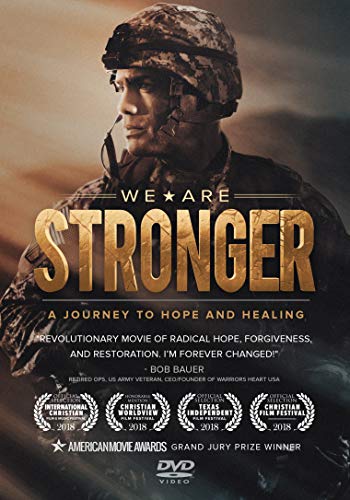 Sale price $9.99
Regular price
$14.99
Sale
Billy Graham Presents: The Hiding Place DVD
Over seventy years have passed since that fateful day when the Gestapo pounded down the door of the ten Boom house, and yet their story remains just as powerful today as their faith was on that pivotal afternoon in February of 1944. The Hiding Place tells the true story of the ten Boom family-Corrie, Betsie, their Papa, and other family members- as they sacrificed their lives to save those of dozens of Jews. Based on Corrie ten Boom's book by the same name The Hiding Place gives the world a new glimpse into the lives, struggles, and great faith of the ten Booms as they shelter and protect Dutch Jews during WWII at great cost to themselves. Watch they ten Boom family as they go from a simple family who owns a clock shop, to a safe haven for Jews escaping the Nazi regime, to prisoners and victims of the very same camps they were saving lives from. Staring Jeannette Clift as Corrie, Julie Harris as Betsie, Arthur O'Connell as Casper (Papa), and with a special epilogue appearance of Corrie ten Boom herself, The Hiding Place will encourage and challenge viewers with the faith and courage of an ordinary family in extraordinary times.
A Valuable Example
History can teach us may things. What to do, and what not to do. What great faith looks like, and what great fear looks like. How to change the world for good, and how to influence the world for evil. But most importantly, history provides us the opportunity of looking into the lives of individuals, especially individuals with a faith in Christ, and learning from their example. The ten Boom family was an ordinary family, in many ways unlike yours and mine, and yet when the events of history turned against them, did they hide in their house until it was over? Did they grumble to each other, and remain silent in public? Did they hope for safety and do nothing to rock the boat? No. They did not. They looked to God and said, "Lord, what do you want us to do?" and then they did it. They lived out Jesus' words in Matthew 5:14-16 that explains that they were the light of the world. They attempted to become what the Bible refers to as a city on a hill, a place of sanctuary and a light for those who were lost and needed help. With the Jews on the run, the Ten Booms were able to be that place for them, where they could come and find peace. They lived these words with great courage. The ten Boom family lived in what we consider very dark times. In many ways when the Nazis invaded Holland in May of 1940 a cloud descended over the country, over the city where the ten Booms lived. Yet, the family did not extinguish their lamp for the five years of Nazi occupation. Instead they let it shine brightly as an example to those around them- as a beacon of hope.
Valuable Lessons
As you watch The Hiding Place valuable lessons on faith, courage, self-sacrifice, and unconditional love and forgiveness will be instilled in your heart. Every time I read Corrie's book, or watch a film on the ten Boom family I am reminded once more of God's protection over me, and his great unfathomable love and grace. And I am convicted by Corrie, Betsie, and Papa's example, in much the same way that Corrie was convicted by Betsie's. Corrie reminds me of myself in many ways, when the Nazis invaded Holland she simply wanted to shut and lock the door until they left. But God had a bigger plan for her life, and even in her fear she said yes to his plan. It takes great courage to shelter a people hunted down by a war machine in your very own house. To hide them behind your bedroom wall. Yet as I watch Corrie step out in faith I am reminded that even though my human mind and heart may be quaking in great fear, I can have great courage because the God of the universe is holding me in his hand, and no one can touch a hair on my head without his permission. As I watch the ten Booms I am convicted by their self-sacrifice. The Hiding Place is a beautiful reminder that we should live as "living sacrifices." That this life is not our own, we belong to another, and we were bought with a price. It is a good reminder to live a life focused on a story bigger than our own- God's story. Finally, I am convicted by their unconditional love and forgiveness. Love and forgiveness for people who deserve only hatred and revenge. It is a small picture of the magnitude of God's great love and forgiveness for us, because in reality, much like the Nazi soldiers, what we deserve is hatred and revenge.
As you watch The Hiding Place you will be reminded of God's power, love, and forgiveness, as well as convicted and encouraged by the ten Booms example. The Hiding Place is the perfect opportunity to open your eyes, or those of your family, to a piece of history and a piece of God's story. You will learn valuable lessons from a godly example, and you will be challenged to say, "Yes," to God's plan.
The Hiding Place was originally rated PG by the Motion Picture Association of America when it was released in 1975, but has since been given a suggested rating of PG-13 for thematic elements, brief violence, and brief partial nudity. This film includes historical violence and issues not suitable for young children. The Dove foundation awarded The Hiding Place their "family approved" seal for ages twelve and up. As always, it is recommended that parents preview all content to determine what is considered suitable for their children. The Hiding Place is a classic film with an incredible story that is sure to captivate you.