---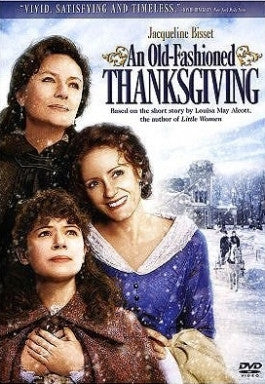 Sale
An Old Fashioned Thanksgiving DVD
Watch Trailer
Additional Information
Languages: English
Run Time: 88 Minutes
Subtitles: English
Closed Captioning: Yes
Region Code: A

See More
Sale price $11.65 Regular price $14.99 You save 22%
Estimated arrival between and for USA.

---
You might also like
Sale price $32.99
Regular price
$54.98
Sale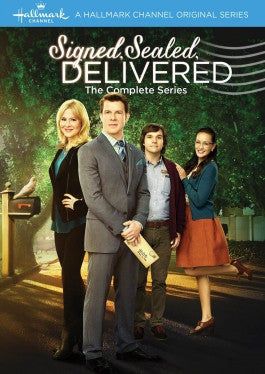 Sale price $24.95
Regular price
$29.99
Sale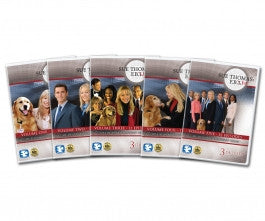 Sale price $95.99
Regular price
$119.99
Sale
—
Sold Out
An Old Fashioned Thanksgiving
Mary Bassett has struggled since the unexpected death of her beloved husband. Now, with the holiday season drawing near, it appears she will not even be able to make a Thanksgiving meal for her three children. When her wealthy and estranged mother Isabella unexpectedly shows up to visit Mary resents her interference. Will the two be able to resolve their differences, and will Mary's daughter Tilly find a purpose, or will the holiday of thankfulness be lost to them forever? From the same beloved author as "Little Women," Louisa May Alcott, comes a story of family, faith, and thankfulness-- An Old Fashioned Thanksgiving. Starring Golden Globe winner Jacqueline Bisset, award winning actress Helene Joy, and talented young actress Tatiana Maslany.
The Story
Based on Louisa May Alcott's short story by the same name An Old Fashioned Thanksgiving finds Mary Bassett (played by Helene Joy) struggling to provide for her three children. Recently widowed, Mary and her children have hit difficult times, and even with her oldest daughter, a budding writer named Tilly (Tatiana Maslany), working as well the family struggles to make ends meet. Times are so low for the family that it is doubtful there will be any Thanksgiving in the tiny home. Then Tilly secretly writes a letter-- a plea (somewhat exaggerated) for help-- to her estranged grandmother, a woman she has never met. When Isabella (played by Jaqueline Bisset) unexpectedly shows up on Mary's doorstep Mary is immediately resentful of her mother's attempts to interfere. As Mary and her mother struggle to reconcile their differences Tilly (who finds a kindred spirit in her grandmother) struggles to fill the gap between the two, while searching for her own purpose in life. A story of forgiveness, family, and reconciliation An Old Fashioned Thanksgiving will touch the hearts of the entire family.
Written By Louisa May Alcott
The beloved author of many children's books such as "Little Women"ÌÎ_̴Ìà? was born to a schoolteacher and a social worker in November of 1832. She was raised among many well known authors and thinkers of her day, such as Ralph Waldo Emerson, Nathaniel Hawthorne, and Henry David Thoreau, and her love of literature and writing blossomed from a young age that would grow into stories such as An Old Fashioned Thanksgiving. Her family was poor during much of Alcott's childhood and adolescence, and these experiences provided inspiration for her literary families, such as the Marches and Bassetts. In fact, many of Louisa May Alcott's work is inspired by pieces of her childhood-- even An Old Fashioned Thanksgiving.
Forgiveness And Reconciliation
The film An Old Fashioned Thanksgiving is filled with many positive values and valuable lessons viewers of every age can learn from. Perhaps the greatest of these is forgiveness. For years Mary Bassett has been estranged from her mother Isabella, and when her mother shows up on her doorstep Mary does not extend a welcoming hand, to say the least. It seems as if their meeting after so many years is filled with the same hostility as their past relationship. Through the film (and the efforts of Tilly) the two learn to see the best in each other. They learn to forgive, to forget, and to love each other once more. The story of Isabella and Mary in An Old Fashioned Thanksgiving is a lesson on reconciliation, and the first key to reconciliation is forgiveness.
Thankfulness And Family
Another lesson viewers can learn from An Old Fashioned Thanksgiving is to be thankful in any and all circumstances and to find joy in the little blessings of life. Struggling to get by, Mary still manages to have a heart of gratitude and finds joy in the little blessings she can bestow on her children. Tilly, on the other hand, struggles to see how her mother can remain so optimistic when they are sinking deeper into trouble. It takes both her mother, her siblings, and her lifelong friend Gideon (played by Kristopher Turner) to remind her that she has always had one biggest blessing-- her family. As Tilly learns to look at the world with a heart of gratitude and not of despair in An Old Fashioned Thanksgiving, viewers will likewise be challenged to see the blessings that their life already holds. As with all of Louisa May Alcott's stories, An Old Fashioned Thanksgiving is a reminder that family will always be the biggest blessing life will hold, and that faith is the greatest strength a person can ever have.
A Heartwarming Holiday Film
Written by the beloved author Louisa May Alcott, An Old Fashioned Thanksgiving has the same wonderful feel as many of her other stories, and is sure to delight old and new fans alike. Filled with old fashioned charm, holiday spirit, generosity, thankfulness, friendship, family, valuable lessons, and a dash of love An Old Fashioned Thanksgiving is a heartwarming film the entire family can enjoy together. As you watch Mary and Isabella struggle to find common ground, you will be reminded of the importance of forgiveness and reconciliation in any relationship. As you struggle to remain optimistic along with Tilly, you will be encouraged to remember the blessings all around you and inspired to treasure your greatest allies faith and family. Whether laughing or crying the characters of Louisa May Alcott's An Old Fashioned Thanksgiving come to life in this wonderful telling of an old fashioned family.
An Old Fashioned Thanksgiving has not been rated by the Motion Picture Association of America. This film received the "Family Approved" award for all ages from the Dove Foundation. As always, it is recommended that parents preview all content to determine what is suitable for their children, but the film An Old Fashioned Thanksgiving is generally considered appropriate for most audiences.
Based on a short story by the same beloved author as "Little Women," Louisa May Alcott