---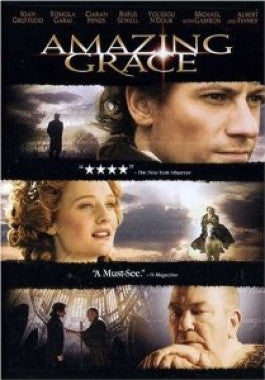 Sale
Amazing Grace DVD
Watch Trailer
Additional Information
Languages: English
Release Date: 11/12/03
Run Time: 117 minutes
Screen Format: WS
Subtitles: English, French, Spanish
Region Code: 1

See More
Sale price $7.08 Regular price $19.99 You save 65%
Estimated arrival between and for USA.

---
You might also like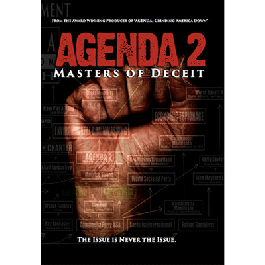 Sale price $9.99
Regular price
$19.99
Sale
—
Sold Out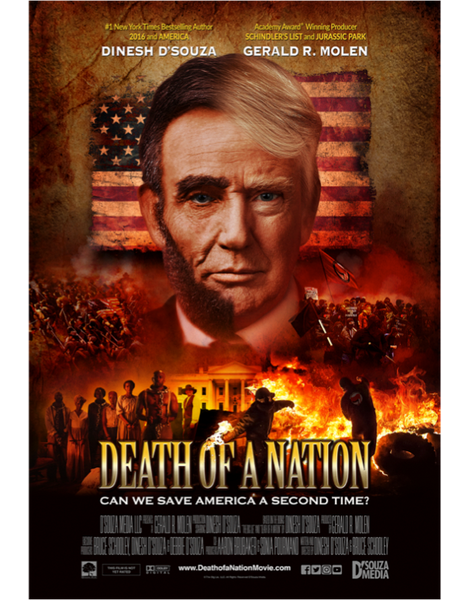 Sale price $19.99
Regular price
$24.99
Sale
—
Sold Out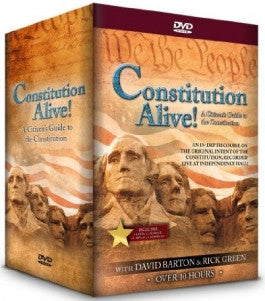 Sale price $39.97
Regular price
$79.99
Sale
—
Sold Out
Amazing Grace DVD
Amazing Grace is a powerful Christian film that focuses on the life and actions of William Wilberforce. His work in ending the British slave trade had an impact much bigger than any of those involved could ever have imagined. Wilberforce felt very strongly about what he was supposed to do, and he knew that he had been given this task by God. Unfortunately, he began to get discouraged when he was met with intense opposition from the leaders of British Parliament. Amazing Grace shows the intensity with which he carries out his mission, as well as the doubts and uncertainty that plague him. Wilberforce's minister, John Newton, stays by his side and helps him to find his passion and his drive for abolishing slavery once more. This movie is a powerful testament to the life of Wilberforce and serves as an inspiration for viewers to keep persevering in whatever they are called to do. Amazing Grace is a perfect film for the entire family to enjoy together, as it is entertaining and contains a message that will inspire everyone.
Synopsis
Amazing Grace follows the life of a man named William Wilberforce, who had a huge impact on the anti-slavery movement in Britain during the eighteenth century. The film begins in 1796, and finds Wilberforce very ill. He is resting in Bath, along with his cousin, Henry Thornton. Here, he encounters a woman named Barbara Spooner. Eventually, she would become his wife, though neither was aware of it at the time. Barbara seems quite interested in him, but Wilberforce is not interested. He does not wish to pursue a romantic relationship with her. However, she eventually convinces him to tell her the story of his career and the two become great friends, which later turns into love.
Flashing back to the beginning of his career, Amazing Grace takes viewers to the year 1782, when Wilberforce first began working to abolish slavery. He is shown as being a young, driven man with many ideals and a passion to change the world. He is eager to accomplish something great, but does not yet know what that is to be. He becomes a Member of Parliament and brings a fresh viewpoint to their often stagnant meetings. Though he greatly enjoys politics, Wilberforce begins considering pursuing theology instead of politics. However, his friends in Parliament encourage him to stick with the Lord's work, as they believe that he can be a great force for change in the world. They recognize that Wilberforce needs to pursue work that is fulfilling to him, and they manage to convince him to start working on the abolitionist movement.
Wilberforce feels passionate about this subject, but is somewhat afraid to dedicate his life to it. The subject of the British slave trade is very unpopular, and those who resist slavery are met with great opposition and ridicule. However, his conviction deepens when he meets John Newton, the former captain of a slave ship. Amazing Grace shows the amazing testimony that Newton carries. He regrets his past mistakes and recognizes that slavery is something that must be done away with. He has seen firsthand the struggles and the hardships that slaves endure, and he realizes that they are not being treated as humans. Their lives matter every bit as much as everyone else's, but they are not being treated as equals because of slavery. Wilberforce hears this testimony and is filled with even more passion and drive to change the world.
A man named William Pitt is appointed Prime Minister, and Wilberforce becomes his right hand man. They confide in each other and inspire one another to speak out about slavery. When Pitt gives Wilberforce a chance to bring a bill before the house that outlaws slavery, they are met with great opposition. Wilberforce is mocked by the entire House of Commons. The respect that he once had has been replaced by scorn and a sort of disdain. Amazing Grace shows what a big risk he is taking speaking out on the issue of slavery. Though he is scorned, Wilberforce does not stop and continues with his campaign to end the slave trade.
However, despite having picked up a few very powerful allies and gaining some public support, his bill to abolish slavery is shot down and ends in defeat. Wilberforce, despite these depressing circumstances, recognizes that he cannot give up and must continue to do the right thing. Unfortunately, Pitt, his biggest ally, informs him that he cannot risk his reputation in the public eye and suggests that they wait to do something about slavery until the political climate is more willing to change. Amazing Grace finds Wilberforce continuing to fight for the abolitionist movement for many years, though he does not seem to be making a difference.
After many long years, he becomes very discouraged and exhausted. His efforts do not seem to be making a difference, and the cause seems pointless. He has put his health aside and has focused all his efforts on abolishing slavery. When this does not seem to make any difference whatsoever, he is left physically and emotionally drained. His health takes a turn for the worse and he is sent to Bath to recuperate. Amazing Grace then finds this transition into the present in which the film began. He is recounting this story to Barbara, and she encourages him to stick with the fight. She does not want to see him give up hope and knows that he is meant to make a difference in this world.
After spending time together, Wilberforce realizes that he has developed feelings for Barbara and the two get married. More years go on with him fighting to end slavery, still with no success. However, his wife and his children give him the spiritual encouragement that he needs to continue fighting for what is right, and his efforts eventually pay off in a way much bigger than any of them could have expected. In 1807, Wilberforce finally accomplishes his goal and the slave trade in England is abolished. Amazing Grace tells this inspiring and true story, and makes it entertaining for viewers. Families will take away important lessons about perseverance and finding purpose in life, as well as historical lessons about the life of William Wilberforce.