---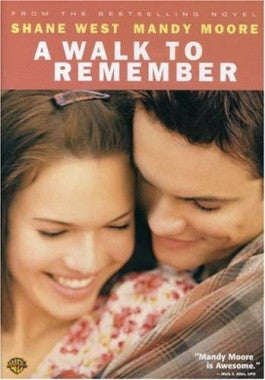 Sale
A Walk to Remember DVD
Watch Trailer
Additional Information
Languages: English and French
Subtitles: English, Spanish, French
Sale price $10.99 Regular price $12.97 You save 15%
Estimated arrival between and for USA.

---
You might also like
Sale price $32.99
Regular price
$54.98
Sale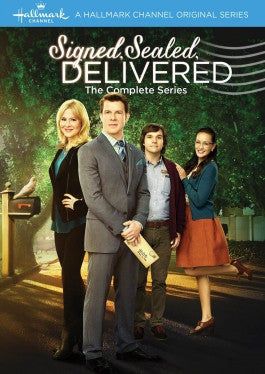 Sale price $24.95
Regular price
$29.99
Sale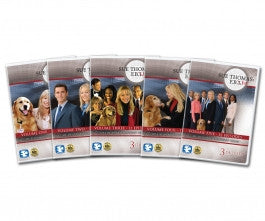 Sale price $95.99
Regular price
$119.99
Sale
—
Sold Out
A Walk to Remember DVD
Based upon Nicholas Sparks' story of the same name, A Walk to Remember is a touching and heartfelt love story. Landon Carter is considered one of the "cool kids" and is friends with everyone popular. Their clique wears the right clothes, drives the right cars, and gets in just enough trouble to be considered rebellious. Jamie Sullivan, on the other hand, is the complete opposite. Nothing about her is considered to be "cool" by the world's standards. The daughter of a preacher, Jamie wears plain dresses and the same sweater every day. She puts up with the torture of Landon and his friends with a smile on her face, due to her optimistic nature. She always tries to see the best in everyone and believe that everyone has good in them.
When Landon and his friends pull a terrible prank, they find themselves in huge trouble with the school. Due to their prank, a student is seriously injured. Landon is sentenced to tutoring on the weekends and being involved in the school play. Jamie is actively involved in both of these activities, bringing the two of them together. When he has trouble learning his lines for the play, Landon asks Jamie to help him. She agrees with only one stipulation; he must not fall in love with her. He agrees immediately and laughs, believing that there is no chance of them ever falling in love.
As the two begin spending more and more time together, they become friends with a spark of affection. On the opening night of the school play, Landon hears Jamie sing for the first time. He is in awe of her angelic voice and realizes that he very well might have fallen in love with her. At the end of the play, Landon improvises and kisses Jamie. After this, she avoids him and things between them are very strained. When Landon's old group of friends play a cruel trick on her, he rushes to defend her. Because of his loyalty and sincerity, Jamie warms up to him again. Soon after, Landon asks Jamie out on a date, but she informs him that she is not allowed to date. Not giving up, he goes straight to her father, who reluctantly agrees.
Landon is attempting to find a second chance at life through Jamie. He believes that love can redeem him and he can change his ways. Jamie has a bucket list of sorts, and on their first date, Landon helps her cross off a few things. After that, they go to the docks and enter into deep discussion. Jamie tells Landon that she believes that love is like the wind. He doesn't understand this concept at first, but he later understands her meaning. On another date, Jamie is very silent and extremely unfocused. Landon asks her what her plans are for the future, hoping this will spark some discussion. Jamie finally reveals to him that she is not making plans for the future, because she most likely has no future. She has been diagnosed with leukemia and her body is not responding to treatment.
Landon becomes desperate and asks his father to help cure Jamie, but he says there is nothing he can do. Distraught, he takes a long drive to think some things through. Slowly, Landon's old friends begin to realize what a great tragedy this is. They offer their support and comfort to him, recognizing how important Jamie has become to him. Her condition worsens, and she is admitted to the hospital. There, she gives Landon a book that once belonged to her mother. She tells him that she believes God sent him as an angel to help get her through these rough times. Landon's estranged father provides Jamie with private home care, relieving her father of a financial burden. Landon is extremely grateful, and he and his father are reunited.
One thing on Jamie's bucket list is to see a comet that only comes once every spring. Landon and her father build a telescope that allows her to see this comet. They bring her telescope to the hospital, where she is able to see the comet from the balcony. She and Landon share a special moment, and he asks her to marry him. Filled with emotion, Jamie accepts and they get married in the church where her mother and father were married.
Their last summer is made up of beautiful moments, each filled with their deep and passionate love for each other. As their summer comes to a close, Jamie's condition worsens. After bearing a heavy burden for a very long time, she dies, leaving Landon all alone.
Four years later, Landon has finished college and been accepted into medical school. He makes a decision to visit Jamie's father in order to return the book that once belonged to her mother. Landon apologizes to Reverend Sullivan for not fulfilling all of Jamie's bucket list, because she wanted to witness a miracle and she never was able to. The Reverend disagrees, informing him that Jamie believed Landon was her miracle. He was there to get her through the hardest of times and gave her a love unlike any other. Originally, he despised Landon and did not approve of his lifestyle. However, in the end, he sees the transformation in him and comes to love him for what he gave to Jamie.
In a moving scene at the end, Landon revisits the docks where he and Jamie talked one evening. He recalls her saying that love is like the wind, and he finally understands the meaning. Though you cannot see it, you can feel its presence very strongly. These words stay with him, allowing him to feel Jamie's love even though she is gone.
A Walk to Remember is not considered a Christian movie, but is wholesome and presents positive messages. Jamie hints at Christian themes, and it is suggested that Landon began a relationship with Christ that changed his life. Filled with themes of love and sacrifice, A Walk to Remember is a touching story sure to leave an imprint on your heart.
A Walk to Remember is rated PG by the Motion Picture Association of America for thematic elements, language, and some sensual material. It is always recommended that parents preview all content to determine what is suitable for their family.