---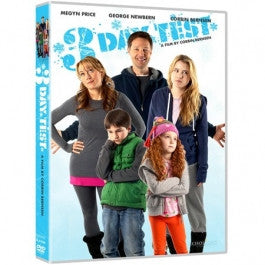 Sale
Sale price $22.00 Regular price $22.98 You save 4%
Estimated arrival between and for USA.

---
You might also like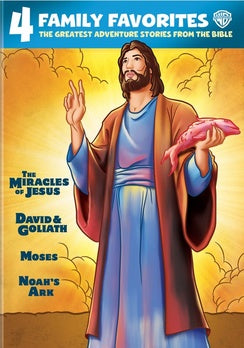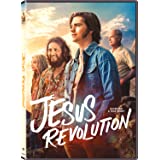 Sale price $15.99
Regular price
$29.95
Sale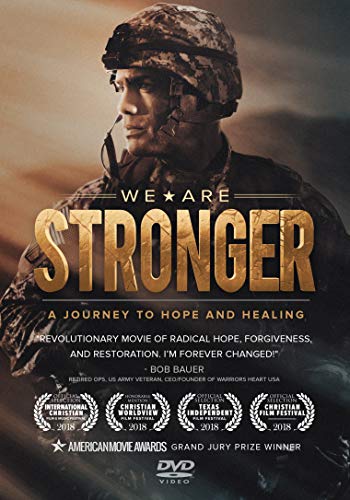 Sale price $9.99
Regular price
$14.99
Sale
3 Day Test
From the outside Martin Taylor's life seems perfect. Inside, however, it is falling apart. He has no idea who his teenage daughter hangs out with, why his son lives in a world of gadgets and gizmos, or why his four year old daughter is being raised by the TV. In an effort to reconnect with his family Martin goes extreme-- locking his entire family inside the house with him without heat, power, cable, electricity, gas, or water for three days. As the family struggles to survive Dad's new crazy idea they must join together or all go down with the shiper house. 3 Day Test staring George Newbern (Father Of The Bride), Megyn Price, and Corbin Bernsen (Christian Mingle).
Back To The Basics
Martin Taylor (George Newbern) has the perfect life. A successful job as an accountant, a big house, a wonderful wife and three kids. It seems to the Dad of 3 Day Test, however, that his perfect life is starting to fall apart from the inside out.
His wife Jackie (Megyn Price) is frustrated that he can never seem to take initiative or be the "head of the house." His teenage daughter Lu (Taylor Spreitler) is frustrated that "Dad" does not understand her life, and from his side "Dad" has no clue who on earth his daughter goes out with, or how she spends her time. Adam (Aidan Potter), Martin's only son, spends his time wrapped up in a world of gadgets and electronics, and four year old Jessie (Francesca Capaldi) practically lives in front of the TV. The Taylor family from 3 Day Test live in constant frustration at the rest of their family.
Tired of the constant anger and separation, and concerned that his family might be unraveling before his eyes Martin Taylor decides to do something drastic-- a 3 Day Test. During the night he turns off the water, gas, and electricity, unplugs the internet and cable, even paints the widows black and locks the doors. No one he says will go in or out for three days. It will be an adventure he says. It will be fun he says. That is what he says at the beginning of day one.
If things were not hard enough for the Taylor family, Martin's overbearing, nasty older brother Sam (Kevin Crowley) decides to drop by for a visit. It seems that is just what the divided Taylor family needs, however, and as they struggle to survive and beat the "bad guy" they start to remember that faith and family are more important than iphones and pizza. It is "Home Alone" meets "Family Time" in 3 Day Test.
Faith And Family
Filled with moments of humor, 3 Day Test is also filled with some valuable truths. Not the least of these is the reminder that faith and family are the most important things in our lives. When Martin Taylor's family starts falling apart at first he does nothing about it, but then he remembers one very important thing-- family is worth fighting for. If it takes a weekend locked inside a cold, dark house with four grumpy people Martin will do it if it means finding the treasure he has lost. While it might not take shutting off the heat and power in the middle of winter, Martin's actions in the film 3 Day Test are a valuable reminder to all of us that our families are worth the time and effort-- they are worth fighting for. 3 Day Test is also a wonderful reminder that sometimes we need to stop, pause, and simply be thankful for the blessings God has placed in our lives. Whether it is something as simple as dinner around the dining room table or a movie in the living room, or maybe something drastic like "Survivor" meets suburban America quality time with our families should be a priority in all of our lives. 3 Day Test is also a powerful (and hilarious) reminder that our families are our biggest allies. Whether we simply need someone to help us with a math problem, to drastic things like standing up to the bullies in our lives, 3 Day Test is a reminder that the people we live life with every day are the people who have our backs when life gets tough. As the Taylor family will learn in 3 Day Test, however, life cannot be survived with simply family by our sides, we also need God. While families are our biggest earthly allies, and our greatest earthly treasure, God is our biggest ally and greatest treasure period. As the Taylor family learns faith is the most important thing in any family-- it is the glue that will hold the people together when arguments, disagreements, or annoyances arise.
Whether chopping up furniture to heat their home, spray painting widows black, or booby trapping their home against the schemes of "Uncle Sam" the Taylor family is sure to add some laughter to your living room. Filled with valuable messages, however, 3 Day Test is a meaningful film that will challenge and encourage viewers of all ages as well. From lessons about faith, family, or how to correctly turn furniture into firewood 3 Day Test will inspire, entertain, and challenge families everywhere. As you watch the Taylor family struggle to regain their "familyness" while also struggling to survive a weekend in their own home, you will be reminded of the blessings God has given you.
3 Day Test has not been rated by the Motion Picture Association of America. This film received the "Family Approved" award for ages twelve and up from the Dove Foundation. As always, it is recommend that parents preview all content to determine what is suitable for their children, but the film 3 Day Test is generally considered appropriate for most older audiences.