---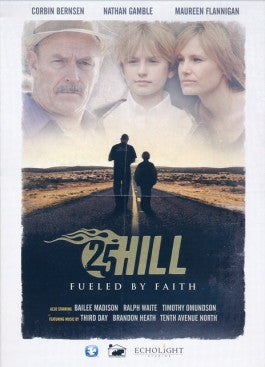 Sale
Sale price $15.99 Regular price $19.99 You save 20%
Estimated arrival between and for USA.

---
You might also like
Sale price $32.99
Regular price
$54.98
Sale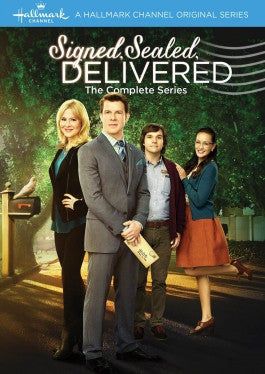 Sale price $24.95
Regular price
$29.99
Sale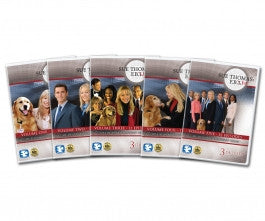 Sale price $95.99
Regular price
$119.99
Sale
—
Sold Out
25 Hill
Twelve year old Trey Caldwell lost his Dad and is purpose that fateful day in Afghanistan. Roy Gibbs lost his purpose and his son that fateful September day in 2001. When life unexpectedly brings the two together to finish a car for the annual Soap Box derby the duo begins to heal, and along the way the learn that life is not about the starting line or the finish line, life is about the journey. From Echolight Studios comes a heartwarming film about life and faith-- 25 Hill. Starring Nathan Gamble (Marley & Me), Maureen Flannigan, and Corbin Bernsen (God's Club).
Soap Box Racers & Stories
The Caldwell family was a happy family. Thomas (played by Timothy Omundson) and Maggie (played by Maureen Flannigan) had everything they ever hoped for, and more, in their twelve year old son Trey (played by Nathan Gamble). Thomas and his son loved spending time together, and so, he had given Trey a Soap Box Derby car kit for Christmas. The plan was to finish it together. Life had other plans for the Caldwell family from 25 Hill, however.
Thomas, an Army Reservist, is suddenly called to Afghanistan, leaving his beloved wife and young son behind. He never returned. Now the once joyful Trey is left behind without a father, without a Soap Box Racer, and without a dream. Maggie and Trey from 25 Hill stood with their dreams in a shattered pile about their feet, struggling to find a purpose, a dream, anything to be happy about again.
Saddened by her young student's broken spirit, Trey's teacher introduced him to the town's grizzled Fire Chief, a man by the name of Roy Gibbs (played by Corbin Bernsen) who had recently lost his firefighting son in the 9/11 attacks. The two from 25 Hill quickly discover that besides their broken hearts they have another connection-- Soap Box Racing.
It takes more than two common threads to make strangers friends, however, but as Trey and Roy from 25 Hill struggle to find a purpose again they find their friendship strengthening, their wounds healing, and their faith growing. When the town decides to end the annual Soap Box Race-- a seventy year tradition--however, the two must find the strength to fight for their newly found dream.
The Power Of Purpose
The film 25 Hill is a strong reminder to viewers of all ages that simply having a purpose in life is powerful. Without a purpose you have no direction, no dreams, no laughter, no growing. You are simply depressed and stagnant. For Roy and Trey from 25 Hill a purpose was what gave them a reason to live again. Purpose is what lifts a heart up, heals wounds, and gives life laughter. 25 Hill is a reminder that sometimes all it takes is one act of kindness and sacrifice to give an individual a reason to live and laugh once more.
The Power Of Perseverance
Roy and Trey's story in 25 Hill is also a story of perseverance. Struggling to build a working Soap Box Racer the two persevere. Trey, struggling to learn to drive the said Soap Box Racer without crashing, perseveres. When the town elects to stop the Soap Box Derby, the two persevere to fight for the timeless tradition. When an obstacle comes their way they simply put their heads down (also the key to any winning Soap Box race) and keep on marching (or rolling) forward. Roy and Trey in 25 Hill are powerful reminders to viewers of all ages that perseverance is just as important as a purpose-- you cannot go anywhere in life without it.
The Power Of Friendship
The saying "two heads are better than one" rings true for the film 25 Hill. As Trey and Roy discover throughout the course of the film, while alone they may only be broken and unable to accomplish anything, together they can heal and accomplish much. They discover that friendship is a powerful tool. That teamwork can break through the thickest of walls. That together they can heal wounds and accomplish unimaginable goals. 25 Hill is an encouraging reminder to viewers everywhere to find someone to run life's race with-- when one falls the other can help them stand up again.
The Journey
As Trey and Roy start a journey to take an unfinished Soap Box Racer to the derby, they learn important lessons along the way. They learn to persevere, to be courageous, to be kind, to be patient. They learn to smile again, laugh again, love again. They learn something even more important in the film 25 Hill, however. They learn that life is less about the starting line, even less about the finish line (even if there is a checkered flag) and more about the journey. As they struggle to heal, they discover that the journey is where the hopes and dreams lie. That the journey is where the laughter and tears are found. And that the journey is the thing you will treasure and learn from most-- not the finish line (no matter how hard the flag is waving).
Conclusion
A heartwarming film about healing and hope, 25 Hill will entertain and inspire viewers of all ages. From perseverance, to courage, to friendship, to finding a purpose viewers will learn valuable lessons and be encouraged by Roy and Trey's example. Most importantly, however, 25 Hill will remind viewers that life is about the journey, not the ending. That no matter how low the path may go there is always a high point in the road ahead. So tuck your head down and learn to smile as you race the road of life.
25 Hill has not been rated by the Motion Picture Association of America. This film received the "Family Approved" award for all ages from the Dove Foundation. As always, it is recommend that parents preview all content to determine what is suitable for their children, but the film 25 Hill is generally considered appropriate for most audiences.