---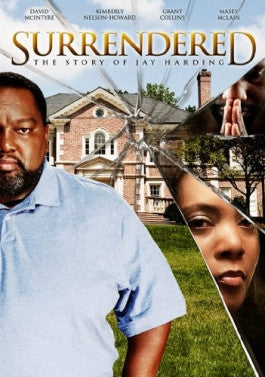 Sale
Surrendered DVD
Additional Information
Cast: David McIntyre, Kimberly Nelson-Howard, Christopher Hayes
Director: Brett Divine
Producer: Brett Divine
Languages: English
Dove Approved: Dove Approved Ages 12+
Release Date: 10/28/09
Subtitles: English, Spanish
Closed Captioning: Yes
Region Code: 0

See More
Sale price $5.99 Regular price $9.99 You save 40%
Estimated arrival between and for USA.

---
You might also like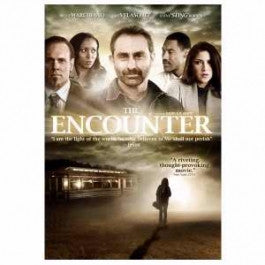 Sale price $8.99
Regular price
$10.99
Sale
—
Sold Out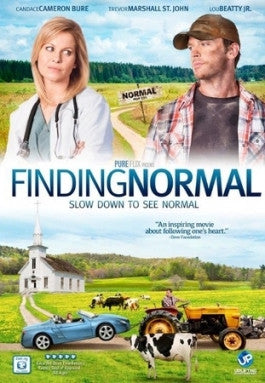 Sale price $8.99
Regular price
$14.99
Sale
—
Sold Out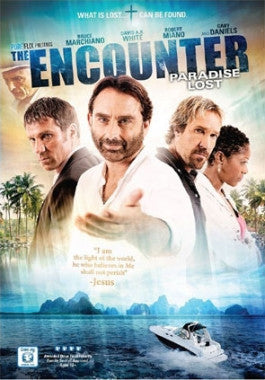 Sale price $8.50
Regular price
$9.99
Sale
—
Sold Out
Surrendered: The Story of Jay Harding DVD̴Ì_
Surrendered: The Story of Jay Harding is a powerful and moving film that will cause viewers to reassess their lives and everything that they think to be true about themselves. This movie is perfect for families to watch together, as it focuses largely on the topic of family and the sacrifices that must be made within this realm. The main character, Jay, believes himself to be a good family man. He believes that he is making all the sacrifices that are necessary for his family to survive and thrive, but he is forced to face reality one day. As he discovers how others view him, his entire perspective changes. This truth is not an easy one to swallow, but it causes him to take action within his life. Will he truly learn what it means to surrender himself to Christ and make sacrifices for others? Surrendered: The Story of Jay Harding is moving and impactful as it challenges viewers to reassess their actions and who they really are.
Synopsis
Surrendered: The Story of Jay Harding begins by introducing viewers to the Harding family. Everything on the outside seems fine, and they appear to be a very normal family. Jay is a hardworking individual who dedicates himself to his career so that his family can live in comfort. He works tirelessly and chases after whatever is new and will please him and his family most. From the perspective of the world, Jay is successful and has achieved everything that matters in life.
However, it is soon revealed to him that the life he thought he had is slowly crumbling away. Things with his wife, Kim, start to go downhill. Their relationship begins crumbling and it is revealed to Jay that his wife views him as a very selfish man. He is often full of anger and lashes out at his children, as well as Kim. Though he viewed himself as a very calm and successful man, this is not the case. When Kim tells him what others truly think of him, Jay is devastated. Surrendered shows the immense pain that sometimes must come with the truth.
Soon, it is revealed to Jay that his business partners and coworkers think he is greedy, selfish, and manipulative. He viewed himself as perseverant because he would stop at nothing to get what he wanted. However, this is not how it comes across and everyone else views him in a bad light. The image that Jay created for himself in his own eyes is thrown to the ground and he is once again faced with a tough reality. Because of this, Surrendered watches as Jay deals with the consequences of his business dealings. He was not always honest and upstanding in his work. Though this got him quite far, in the beginning, it is now dealing out the consequences to him. His business starts failing and those who supported him are suddenly gone. He is left alone and is faced with a huge choice.
Jay has two options from here. He can either accept the truth and begin working on his character, or he can grow bitter and angry and refuse to change his ways. The easy choice is to leave things as they are and resent those around him for dealing him the terrible truth. However, Jay knows that this will change nothing in his life. If he continues on in this manner, he will lose his wife, his children, and his business. Everything that once seemed so important to him has suddenly snatched away and he is forced to deal with the consequences. Surrendered finds Jay struggling with this decision, as he knows what is right, but is unsure of whether he will take action or not.
Slowly, Jay's heart is softened toward what is right. He desperately wants to hold on to his family and let them know just how much he loves them. In order to prove his love for them, he must embark on a spiritual journey to change himself and his priorities. Before, the things that mattered most to him were completely trivial. He was focused on money, wealth, power, and a successful career. In focusing on this, he missed precious time with his family and relationships that are worth much more than his job could ever offer. Surrendered shows the spiritual journey that Jay begins to take as he deals with the issues of his heart and then changes his actions.
First, he must make his peace with God. He must align his heart with God's and surrender all his plans and desires to the Lord. If he holds on to any piece of his own desires, this will get in the way of his transformation. This life Surrendered is far from easy, but it is what God calls us to do. Jay's transformation as he continues this journey is amazing and inspiring. As he makes his peace with God, Jay then turns to his family. He apologizes for all that he has put them through and promises that things will be better in the future. He asks for their forgiveness, and desperately hopes that there is a chance for reconciliation. By the grace of God, Kim allows Jay back into her life and the lives of their children. The hope of reconciliation is stronger than any remaining anger or bitterness, and the peace of God reigns in the hearts of the Harding family.
Surrendered: The Story of Jay Harding is extremely compelling and eye-opening, as it challenges viewers to look within themselves and identify the sins that have taken over. What are our true characters? How do others view us? More importantly, how does God view us? This film is perfect for the entire family to enjoy together, as it encourages healthy familial relationships and restoration within the home. Children and parents alike will find lessons within the film about surrendering all to God and learning to live according to his will.