---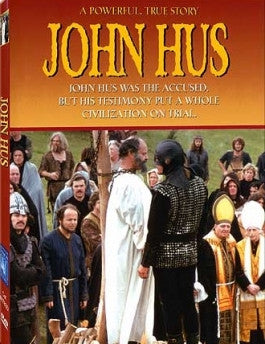 Sale
John Hus DVD
Watch Trailer
Additional Information
Languages: English, Spanish, Portuguese, and French
Run Time: 55 minutes
Screen Format: FS
Subtitles: Portuguese, English, French, Spanish
Region Code: A

See More
Sale price $5.00 Regular price $14.99 You save 67%
Estimated arrival between and for USA.

---
You might also like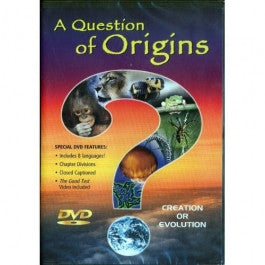 Sale price $15.00
Regular price
$19.99
Sale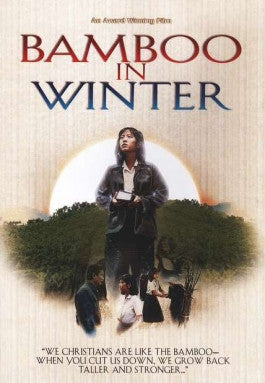 Sale price $8.99
Regular price
$9.99
Sale
—
Sold Out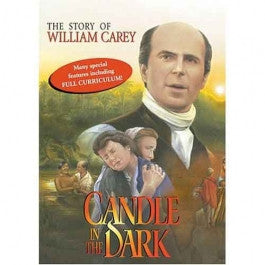 Sale price $17.38
Regular price
$19.99
Sale
—
Sold Out
John Hus
Decades before the great Reformation leader Martin Luther was born, an equally influential man was changing the face of religion. His name was John Hus. In a world full of opposition, this Bohemian priest and professor would openly preach that salvation can only be gained through Jesus Christ, and that the Bible, the true Word of God, should be spoken and read in a nation's own tongue. Despised by the powerful Catholic church, he would be tricked and betrayed, condemned as a heretic, and burned at the stake--but his message would live on, and would not be silenced. The biographical film John Hus portrays the life of the early reformer John Hus, a great man of faith, as he fought a battle of reform from within the church, hundreds of years before Martin Luther would nail his ninety-five theses to the door.
Who Was John Hus?
While Reformation greats Martin Luther and John Calvin are well known names in church and secular history, other church reformers, who often paved the way for these men, are often easily forgotten, or at least not remembered. Such is the case for men like John Wycliffe, Huldrych Zwingli, and John Hus. Born in 1369 to impoverished peasants in an area that is now the modern day Czech Republic, John Hus' early life did not hold many prospects. So, in an effort to escape poverty, John Hus joined the Catholic Church to train for priesthood. The smart young John Hus would earn his bachelor's and master's degrees in Prague, and was ordained in 1400. He would soon be working at the University in Prague, as well as preaching at the large Bethlehem Chapel, where he controversially preached in Czech instead of the traditional Latin. John Hus was greatly influenced by John Wycliffe's writings (which were technically banned by the Catholic Church throughout Europe, but John Hus would translate and distribute many of his works). He was especially influenced by the idea that all Scripture is true and the final authority on any matter, as well as salvation by grace alone. In 1409, after a long and complicated battle between various popes, kings, and involving the Western Schism, John Hus and several others would be excommunicated by Antipope Alexander Vfor continuing to preach and use Wycliffe's writings. In 1412, after large portions of the population in Prague became influenced by Hus' continued preaching, the Church issued a decree stating that no citizen of Prague could be buried in Church area or receive communion as long as John Hus continued. In an effort to protect the city, John Hus withdrew to the country, where he focused his time on writing. His most famous treatise was titled "The Church," and argued that Jesus, not the Pope was head of the church. In 1414 the Council of Constance was assembled to "hear Hus' doctrine's." Promised safety and reforms Hus traveled to the council to participate, only to be arrested upon his arrival. After months in chains Hus, still without a trial or defense, was asked to recant his beliefs, which he refused to do. In July of 1415 he was burned at stake as a heretic--some Wycliffe's writings were used as kindling. The Church dumped his ashes in a lake and hoped to forget him...but they would be haunted by his ideas and writings in less than one hundred years.
The Film
John Hus is a great tool for those studying the Reformation, Church History, The Western Schism, or for those simply interested in learning about a great man of faith. In addition, this film teaches valuable life lessons, such as courage, truth, steadfastness, and faith. The life of John Hus was fraught with dangers, risks, and trickery, but he faced ever challenge without fear and with great courage. In the face of excommunication and death John Hus bravely continued to preach what he believed to be true without any thought of himself. To John Hus, proclaiming the truth was more important than peace, prosperity, or life itself. In the face of great harm he steadfastly clung to his beliefs, refusing to recant in the face of death. He faithfully served God to the best of his ability, dying a martyrs death so that others could hear the truth. As you watch the film John Hus you will also be convicted by his great love for people, and his great zeal for the Lord, both of which fuel his passion for truth. In addition, this film serves as a great background story to better understand the life of Reformation greats, especially Martin Luther. Just as John Hus was influenced greatly by Wycliffe's teachings, Martin Luther was greatly influenced by John Hus'. Martin Luther was the man who resurrected the ideas of John Hus which would haunt the Catholic Church. In fact, before he died, John Hus said "In 100 years, God will raise up a man whose calls for reform cannot be suppressed." Almost exactly one hundred years later Martin Luther would nail his ninety-five theses to the church door.
John Hus is a great educational film that will teach you about the life of one of the early, forgotten reformers. His life will encourage you to steadfastly, courageously cling to what you believe in, even when threatened with terrifying odds.
John Hus has not been rated by the Motion Picture Association of America, and may include violence and issues not suitable for younger viewers. This film was awarded the "Family Approved" seal for ages twelve and over by the Dove Foundation. It has a total run time of 55 minutes. As always, it is recommend that parents preview all content to determine what is suitable for their children, but this film is considered appropriate for most audiences.
John HusBonus Material:
- 30-minute abridged version in English
- Study materials in PDF format
-Christian History magazine article on Hus,
-Study guide pages from Reformation Overview
The film John Hus can be viewed in four languages: French, Portuguese, Spanish, English