---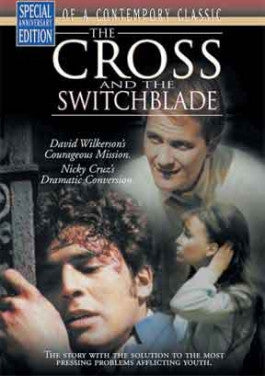 Sale
The Cross and the Switchblade -Special Anniversary Edition DVD
Watch Trailer
Additional Information
Cast: Pat Boone, Erik Estrada, Jackie Giroux, and Jo-Ann Robinson
Director: Don Murray
Producer: Dick Ross, Ken Curtis
Languages: English, Spanish, Portuguese, Russian, French, Italian, German and Polish
Release Date: 12/31/67
Run Time: 105 Minutes
Screen Format: FS
Subtitles: English
Region Code: 0

See More
Sale price $5.99 Regular price $14.99 You save 60%
Estimated arrival between and for USA.

---
You might also like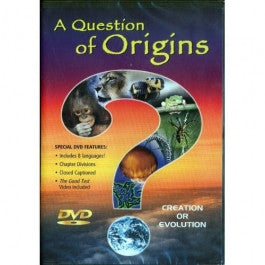 Sale price $15.00
Regular price
$19.99
Sale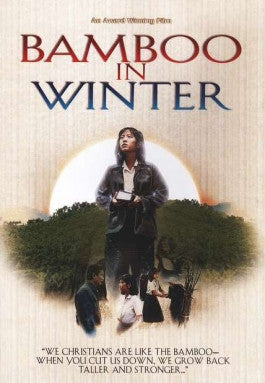 Sale price $8.99
Regular price
$9.99
Sale
—
Sold Out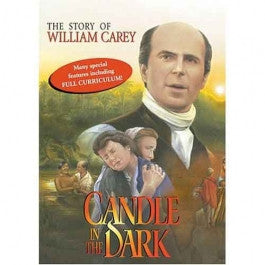 Sale price $17.38
Regular price
$19.99
Sale
—
Sold Out
The Cross and the Switchblade -
Special Anniversary Edition DVD
Based on the bestselling novel by David Wilkerson and Joan and Elizabeth Sherrill, The Cross and the Switchblade is a powerful film released in 1970. Telling the life of former drug addict Nicky Cruz, the film chronicles his eventual journey out of drug and gang violence and into Christianity. Although the events depicted in this film happened over thirty years ago, the message of eternal life that David Wilkerson introduced to the desperate lives in the streets is still having an incredible impact today. Chronicling some of the horrific lives of those on the drug and gang-infested streets, it focuses on Nicky Cruz and the change he underwent to become a new and forever different man.
Because of the events depicted in this film, Nicky Cruz was able to make the decision to pursue Christianity and give up his old life on the streets involved in gangs and drugs. His decision became a lasting one, too, not a temporary fad that eventually wore off. Rather than eventually returning to the streets, Nicky Cruz continues to make a difference today, passing on the message he was taught by a brave preacher back in the 1960s.
The Cross and the Switchblade has become an incredible phenomenon, having had a successful run upon release and being seen by millions in the past 40 years. Since its initial release, the film has been translated into more than 25 languages, and it still continues to have an impact on our culture even 40 years later. This classic movie, starring both Pat Boone and Erik Estrada is a stirring film, full of hope, faith, and a way out of depression. Drugs and gang situations are a real problem that face our world constantly, and for many people, it seems there is no hope in escaping the horrific lifestyle of the streets. However, because of the impact of the preacher David Wilkerson, and in turn, Nicky Cruz and this movie, people are learning that there is a way out of their situation. The Cross and the Switchblade is ultimately a movie about one incredible gift; Hope.
Based on the Book
The Cross and the Switchblade was originally written as a book by David Wilkerson in the year 1962, along with John and Elizabeth Sherrill. This became a bestselling novel, telling the true story of Wilkerson's first five years in New York City, where he ministered to men caught up in gang and drug culture. David Wilkerson was a brave man, with a truly incredible calling. He felt it was his job to go into New York City and help minister to the men who had become disillusioned with life. Because of the horrible drug problems and gang problems that ran rampant through the streets, he knew there would be a vast supply of men to evangelize to. However, this was not an easy job by any means. This meant going into all the worst parts of the city and meeting all the worst kinds of people. He was around drugs, violence, gangs, and all the worst kinds of nightlife activity. But rather than giving up and going home, Wilkerson persevered. He felt it was his calling to help these men in any way they could.
One of the men that Wilkerson met in his extended excursion through New York City was Nicky Cruz, a teenager who was transformed by Wilkerson's ministry. Thanks to Wilkerson, Cruz was able to give up his old life of gangs and drugs and become something renewed through Christ and the Holy Spirit. Cruz then continued to grow in his faith and even help Wilkerson in his ministry. Feeling the call to help others who were in the same situation as him, Cruz began to help others and lead them to faith in God as well.
Becoming a best seller and selling over 16 million copies across 30 languages, The Cross and the Switchblade became a very successful book touching millions of hearts along the way.
Transition to a Movie
The decision was made 8 years after the book's release to make a film adaptation of the book. This adaptation starred Pat Boone as the pastor David Wilkerson and Erik Estrada as the young teen gang member who would be touched by Wilkerson's ministry. The film has likewise become a major success, having been translated into over 30 languages in 150 countries. The World Film Crusade also estimates that the film has now been seen by around 50 million people. The Cross and the Switchblade is an easy-to-watch and motivating film perfect for showing to those who feel that there is no hope. Thanks to its many translations, this is a perfect film to show to anyone, regardless of their background. If you know someone who needs more hope, this is a perfect film to help them realize that there is hope, and there is a way out of their current situation.
This film remains after 40 years as a compelling and encouraging story about the power of love, grace, and hope. This is a rare film that has shown it is uniquely able to communicate with the deepest hopes and fears of people all around the world. Encouraging youth and giving them hope and motivation for the future, The Cross and the Switchblade stands as a wonderful classic that will surely live on for many years to come.
Bonus Features:
The Cross and the Switchblade also features bonus features on the DVD, including:
-Biographical info on the actors, commentary from the directors, a powerful and moving testimony given by Nicky Cruz, and a revisit of the making of the film and the impact it's had on countless lives.
-Chapter titles are provided in a simple format for easy access from scene-to-scene.
Conclusion
One thing that everyone needs, regardless of their past or future is hope. It's something we all look for in our lives, and it gives us a reason to live. The Cross and the Switchblade is a beautiful film about hope and the redeeming power of Jesus Christ. Perfect for youths, especially those struggling with drug or gang problems, this is the ideal film to show to provide hope and encouragement. It has stood the test of time as a classic film of hope and redemption.