---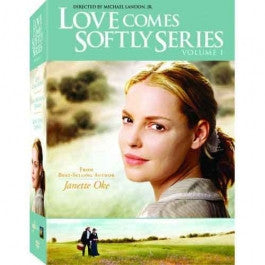 Regular price $24.99
Estimated arrival between and for USA.

---
You might also like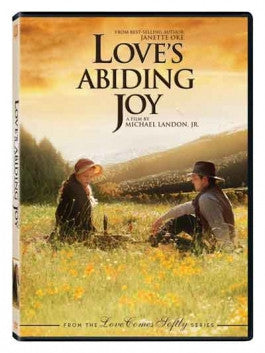 Sale price $5.99
Regular price
$9.98
Sale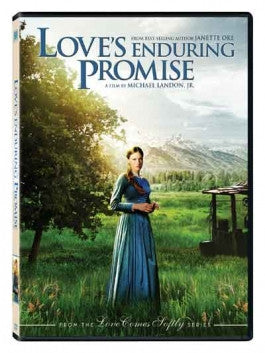 Sale price $8.99
Regular price
$14.99
Sale
—
Sold Out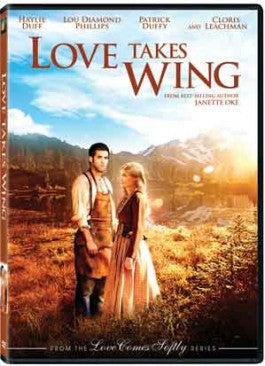 Regular price

$14.99
—
Sold Out
Love Comes Softly Series Vol 1 DVD Boxed Set
The Love Comes Softly Series Vol 1 Boxed Set is a collection of three of Janette Oke's classic Love Comes Softly films. Included in this set is Love Comes Softly, Love's Enduring Promise, and Love's Long Journey. These inspiring films are beautiful tales of love and rebirth, each illustrating a Biblical concept. Based on Janette Oke's books, these films bring to life the old stories in a new and exciting way. Dramatic and touching, the Love Comes Softly series is not to be missed. Set in the 19th century, these films are historical dramas sure to appeal to the whole family.
Love Comes Softly: This film is the first in a series of television movies made for Hallmark Channel. In the beginning, Marty Claridge and her husband Aaron have just moved out to the Wild West and are preparing to start their new life together there. However, shortly after moving, Aaron is killed in a riding accident leaving Marty all alone. Pregnant with Aaron's child, she has nowhere to go and is in need of a place to stay for the winter. A widower named Clark offers to let her stay with him and even offers her money to return to the East once the winter is over. However, she must marry Clark in order for him to give these things to her. Desperate for a place to stay, Marty accepts. Clark also wants her to provide a maternal influence for his daughter, Missie. Since the marriage is strictly a business deal, the two keep separate quarters from each other. In the beginning, things do not quite go as planned, and Missie resents Clark for trying to bring out her femininity. As the winter goes on, Marty learns much about the God that Clark believes in and begins to develop a good relationship with Missie. The three of them begin to feel like a family, though none of them intended to become so close to each other. Marty and Clark suddenly realize that they have done the impossible and fallen for each other. Missie has a new mother in Marty and her baby has a new father in Clark. Together, they learn important lessons about a second chance at love.
Love's Enduring Promise: The second installment in the Love Comes Softly series finds Marty and Clark still happily married and raising a growing family together. This film focuses largely on Missie, Clark's daughter. She has now grown into a young woman and is a school teacher. She enjoys reading more than anything and is often caught up in the fictional world of her novels. One day, Clark encounters a near fatal accident, but is saved by a mysterious stranger. This stranger has a troubled past, but seems to be a decent fellow. Missie begins to get to know him and wonders if perhaps she could find love with him. However, her heart is torn when she meets a rich young man. He seems to be the perfect man, just like the ones she reads about in novels. She is forced to decide what is really important to her and must follow her heart to love. This story is a beautiful picture of setting your priorities straight and finding true love. Missie's story is touching and heartwarming.
Love's Long Journey: In the third movie of the Love Comes Softly saga, Missie finds herself married to Willie, the mysterious stranger she met. Her heart proved to be true and she found that she was in love with Willie and respected everything about him. In this film, she makes a shocking discovery that she is pregnant. This is both wonderful and shocking news. Missie and Willie have just made a big decision to head farther west in a covered wagon and explore new horizons. They have left the prairie home of Missie's parents behind, wanting to find their own way in the world. Along the way they meet a man named Jeff Huff and his brother Sonny. They become close and make many more friends. Life on the road is different, as they spend Christmas with friends they have known for a short time. The two learn how to adjust to not having a solitary place to call home, but they thrive on the road. Missie experiences strange feelings as she is caught between the excitement of a new adventure and missing the security and stability of her hometown. She and Willie decide to travel on to Tettsford Junction and start their homestead there. Missie is afraid to tell Willie of her pregnancy, for fear of how he will react with all the new challenges coming their way. When they arrive at their new homestead, it is nothing like what they pictured. However, they learn to adapt and make what they've been given pleasant. Missie encounters the challenges and triumphs of managing her own homestead for the first time. She becomes friends with a nearby Indian woman and starts praying with her. One day, while praying with a group of her friends, a band of thieves invades and ties all the women to a fence. They are held at gunpoint and Missie is forced to show the thieves where they put their money. Their friend Jeff shows up to help, but soon discovers that Sonny is one of the thieves. He has been stealing from everyone all along. Later in the film, he is shot and dies. These stressful events send Missie into labor, and she gives birth to a beautiful baby boy named Matthew. They chose to name their son after Willie's brother, honoring his life. This film shows the trials and excitements that come with new adventures, and the heartache of missing home.
Love Comes Softly Series Vol 1 DVD Boxed Set is not rated by the Motion Picture Association of America, but is considered suitable for all audiences. It is always recommended that parents preview all content to determine what is appropriate for their family.