---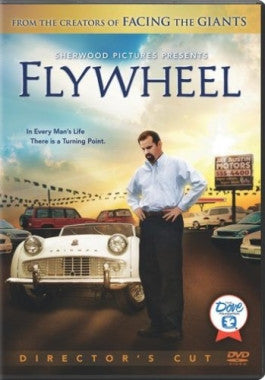 Sale
Flywheel Directors Cut DVD
Watch Trailer
Additional Information
Languages: English
Release Date: 114 minutes
Subtitles: English, Spanish, French
Closed Captioning: Yes
Region Code: 1

See More
Sale price $5.99 Regular price $14.99 You save 60%
Estimated arrival between and for USA.

---
You might also like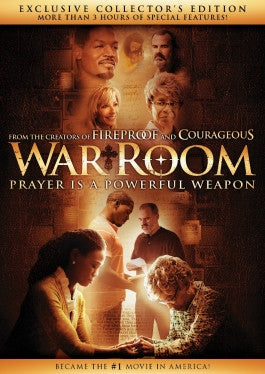 Sale price $5.99
Regular price
$24.99
Sale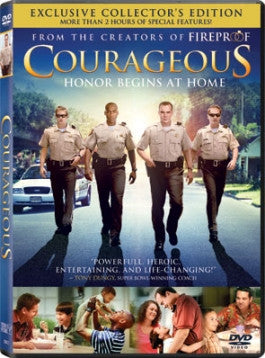 Sale price $5.99
Regular price
$24.99
Sale
—
Sold Out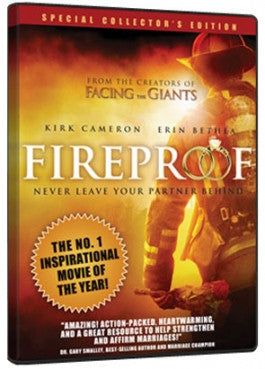 Sale price $5.99
Regular price
$14.99
Sale
—
Sold Out
Flywheel Directors Cut DVD
In Every Man's Life There's A Turning Point
In Flywheel, Jay Austin is the kind of car salesman you've been warned about. He's dishonest, a liar, and willing to tell you whatever he has to in order to get you to buy something! Living a deceptive lifestyle, Jay Austin makes his living off buying cheap old cars, talking them up to customers, and flipping them at a much higher rate. Over time, however, Jay begins to become convicted of his dishonesty and realizes the mistake he's made when he lies to his pastor about the quality of a car. Jay's life is transformed when his pastor prays to God that Jay be treated the same way Jay treated him.
Realizing that God has called him to a more distinguished business practice, Jay turns his life back to God and is determined to sell his cars fairly and honestly. He runs into trouble, however, when the bank threatens to foreclose on him and he is unable to raise the funds necessary to keep his doors open. This is the point when he is brought lowest in his life. He comes before God and asks for His help. And the very next day, the Lord works in mysterious ways to bring Jay out of his struggles and into a new and fulfilling life. Flywheel tells an inspiring story about turning our lives to God and casting our cares upon the Lord.
The Kendrick Brothers and Sherwood Pictures
Released back in April of 2003, this is the first movie to be produced by Sherwood Pictures, the church film production company started by Stephen and Alex Kendrick. With a budget of $20,000 and using mostly volunteers on set, the Kendrick Brothers and Sherwood Baptist Church were able to do an amazing thing. They were able to take their budget 1/100 of the size of some Hollywood budgets and make an incredible Christian movie. With one camera and using actors mostly volunteering from their church, they were able to produce Flywheel and even get it in local theaters.
After the production of Flywheel, they were able to reinvest the money from this movie and make their second Sherwood Pictures film, Facing the Giants. This football movie, also starring Alex Kendrick, was a big hit and this was basically their greenlight to continue making films. After the success of Facing the Giants, they upped the ante, working with an even bigger production budget, and even getting Christian actor Kirk Cameron on board. Their next film, entitled Fireproof, released in multiple theaters around the country, and helped establish the Kendrick brothers as a driving force in the Christian movie industry.
Their next Christian film, which would focus on 4 police officers committing to becoming better fathers, would be released in theaters in 2011 and would be well received by their largest Christian audience yet. This movie, entitled Courageous, was their first truly bigger-budget movie and featured a higher level of production quality and an incredibly impacting story. After this, they took a few years to refocus on the purpose of their business and determine what their next steps would be. After some thought and a lot of prayer, the Kendrick Brothers decided to spin off into their own production company separate from Sherwood Pictures. While Sherwood Pictures would continue to make more films, the Kendrick Brothers then focused on their own company, producing their newest and latest film, War Room. This movie had a massive release, even placing 2nd in the box office the weekend it released, a massive feat for a faith-based independent film. Now, the Kendrick Brothers continue to work in the Christian film industry and want to help see it grow in the next generation. And it all began with a small Christian movie by the name of Flywheel produced with volunteers from their church.
The Story of Flywheel
Flywheel focuses on the character of Jay Austin, played by Alex Kendrick. Running his own used car business, he is known for his deceptive practices and ability to make dishonest gain at other peoples' expense. While he occasionally attends his local church and tries to put on a Christian face to the people around him, he is struggling with both his business and his home life. Fights between him and his wife are constant and it seems that things will never be restored at home. With a young son at home and another baby on the way, the Austins realize they need to fix their relationship. But they don't know how to go about doing that, and so they continue to live their lives distant and increasingly drifting apart.
One day, Jay sees his pastor at his car lot and helps him to find a used car for the pastor's daughter. After ripping the pastor off and selling him a lemon car, Jay Austin is convicted that he needs to do the right thing and start charging honest prices for his car. He experiences turbulence in the workplace when he informs his employees that they're going to start charging fair and honest rates for the cars they sell. Once he begins charging honest prices, he quickly discovers that there is no way he can pay off his loans and keep his business afloat. With the bank looming over his head and foreclosure seeming imminent, he gives the business over to God and asks for His help to watch over Jay and his family. That's when the miracle happens.
Conclusion
Flywheel is nothing if not an inspiring tale. This excellent drama tells a fascinating story of a car salesman turning his life over to God and changing his ways to become a more honest businessman. This movie will motivate you to stand strong in your faith, and not give up or cave into the world. It will encourage you to stick to your Christian morals and values, even when it seems like it could be more difficult to make it in this world. It's an encouraging reminder that God will bless you and protect you if you follow Him and make Him the Lord of your life. Flywheel is an enjoyable and powerful movie perfect for the whole family.