---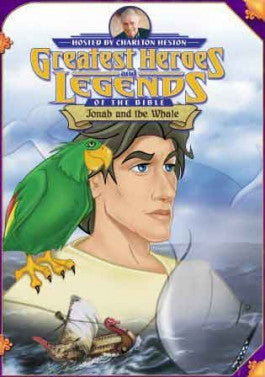 Sale
Greatest Heroes and Legends of the Bible: Jonah and the Whale DVD
Additional Information
Director: William R Kowalchuk
Producer: William R Kowalchuk
Languages: English
Run Time: 48 minutes
Screen Format: FS
Region Code: 0

See More
Sale price $5.00 Regular price $6.85 You save 27%
Estimated arrival between and for USA.

---
You might also like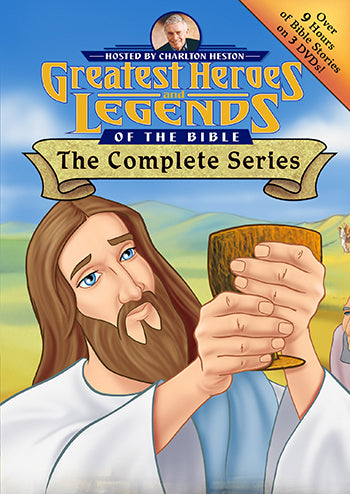 Sale price $29.99
Regular price
$49.99
Sale
—
Sold Out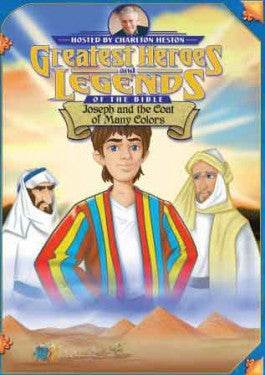 Sale price $5.00
Regular price
$6.85
Sale
—
Sold Out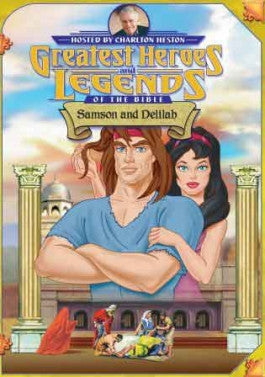 Sale price $5.00
Regular price
$6.85
Sale
—
Sold Out
Greatest Heroes and Legends: Jonah and the Whale
The story of Jonah is presented in an enthralling and highly entertaining manner in this animated film for kids. Led by Simon and Gimmel, two loveable animated hosts, this movie makes the story of Jonah understandable and exciting for kids of all ages. The story begins when Jonah is just a small boy. The Assyrian Empire has been terrorizing and oppressing Jonah and his people, leading to a deep hatred for them within Jonah. He swears that he will get revenge on the Assyrians one day for all that they have done to him and his family. Years down the road, however, God asks Jonah to go preach the gospel of Christ to the Assyrian people in Nineveh. If he can convince them to turn from their sinful ways, God will forgive them.
Jonah wants the Assyrians to feel God's wrath and doesn't want to have any part in giving them forgiveness. Foolishly thinking that he can run and hide from God, Jonah turns away from his mission. God, however, has other plans for him and Jonah is swallowed by a whale. God speaks to him through the whale and through an ordinary plant, changing Jonah's heart. This story of redemption and God's faithfulness is told in an entertaining and appealing style, making it accessible and relatable for children of all ages.
Greatest Heroes and Legends: The Series
In addition to Jonah and the Whale, Greatest Heroes and Legends has produced 15 different DVDs for kids. These animated retellings of classic Bible stories are an invaluable teaching tool for children. They aim to help parents teach their children key Biblical principles and present them in a fun and relatable manner.
The stories that they have turned into entertainment for children are: The Miracles of Jesus, Jonah and the Whale, Samson and Delilah, David and Goliath, The Garden of Eden, Sodom and Gomorrah, The Story of Moses, The Last Supper, Joseph and the Coat of Many Colors, The Apostles, Daniel and the Lion's Den, Joshua and the Battle of Jericho, The Nativity Story, Ben Hur, and Father Christmas.
Often, Christian media focuses on producing Christian entertainment for adults and forgets that children need good, wholesome movies too. The Greatest Heroes and Legends series blends humor and appealing visual animation with important Biblical lessons. Parents can use these videos as teaching tools to help children grasp Biblical principles. Reinforcing positive messages in children is extremely important.
Those at 101 Distribution, creators of Greatest Heroes and Legends, stressed the importance of bringing Bible stories to life for children. Quality content for children is extremely hard to come by, so this series was dreamed up. They started small, but their fun animated features were received so well that many more were made.
Themes in Jonah and the Whale
More than just a fun adventure story, Jonah and the Whale teaches many important lessons to children. The story of Jonah is presented in a format that is both relatable and entertaining to children. Throughout the film, there are a few key themes that make up the core of the story. These themes include forgiveness, obedience, and the concept that God can use anyone to do great things.
The theme of forgiveness is an important concept for children to understand and practice in everyday life. Forgiveness is shown throughout Jonah and the Whale and is displayed in a positive and helpful manner. Jonah is unwilling to go give the Assyrians a second chance at redemption because he cannot forgive them for what they did to his family when he was a child. He is extremely hardened toward the idea of showing them any kindness, and he refuses to do what God asks of him. However, God gets ahold of his heart and shows him that none of us are deserving of grace. Jonah does not deserve the forgiveness that God has given him, but God has given it freely. This parallel shows him that he must bestow upon the Assyrians the same grace that he has been shown. Children will take away positive messages of the importance of forgiveness and the grace that God has given us.
The theme of obedience is one that parents teach their children at a young age. Parents are in authority over the child, and the child must be willing to obey in order for them to grow up in the way that they should. Obedience is demonstrated in the film through the character of Jonah. Though his heart is hardened and unwilling to forgive those who have wronged him, God asks him to do what he is commanded to do. Jonah refuses and tries to run away and hide from God. Obviously unable to escape the Lord's presence, Jonah's heart is changed when he realizes that he is being disobedient and disrespectful by not doing what he has been asked. He apologizes to God for disobeying and accepts the mission that he has been charged with. Though sometimes difficult, obedience is the right thing to do and is a show of respect for authority. This theme is displayed throughout the movie, providing an important lesson for children.
It's hard for kids to believe that God can use them for his divine plan. God is so big and so powerful that the concept of him using an ordinary human being for his works is difficult to understand. Jonah and the Whale is an excellent example of how God used an ordinary man to do great works. Jonah was far from perfect and did not want to submit to the authority over him. However, God was determined that Jonah was going to do great things in sharing the Gospel with the Assyrians. In this film, kids are shown that God can use the smallest and most ordinary of people to do his will.
Jonah and the Whale is not rated by the Motion Picture Association of America. However, it is recommended for audiences of all ages. Parents are always encouraged to preview all content to determine what is suitable for their children.