---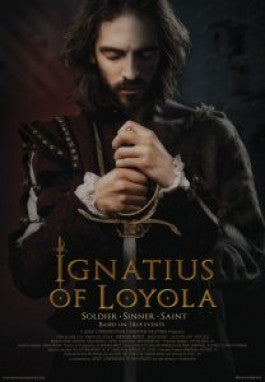 Sale
Ignatius of Loyola DVD
Additional Information
Cast: Andrea Munoz, Javier Godino, Julio Perill��n, Pepe Ocio
Director: Paolo Dy
Sale price $18.72 Regular price $19.99 You save 6%
Estimated arrival between and for USA.

---
You might also like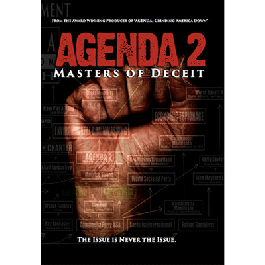 Sale price $9.99
Regular price
$19.99
Sale
—
Sold Out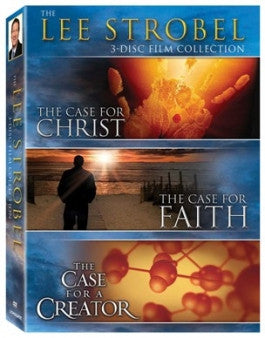 Sale price $18.73
Regular price
$24.99
Sale
—
Sold Out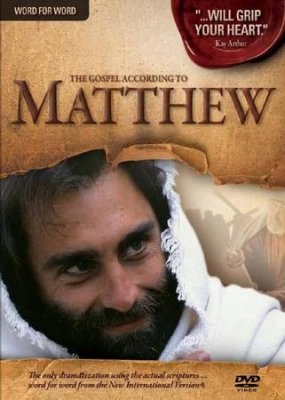 Sale price $8.99
Regular price
$19.99
Sale
—
Sold Out
Ignatius of Loyola: Soldier, Sinner, Saint
A foolhardy, self-driven Spanish soldier Ignatius of Loyola was a man in the midst of madness. With a early life filled with political strife in his native land, and violence and sin from his own interactions Young Inigo expected nothing from his life. Yet, forgiveness is a powerful tool for transformation, and Inigo went on to become one of the most important saints of the Catholic church. Ignatius of Loyola: Soldier, Sinner, Saint is the story of Inigo, the founder of the Jesuits, also known as "The Saint of Second Chances." The story of his struggle to leave his life of darkness for a life of light, Ignatius of Loyola: Soldier, Sinner, Saint is an unexpected story; a story only God could write.
Ignatius of Loyola
Ignio Lopez was born in 1491 in the village of Loyola in northern Spain. The thirteenth child of local aristocrats, Ignio's early life was marked with sad misfortune. Losing his mother at the young age of seven, Ignio was separated from his other siblings and raised by the wife of the local blacksmith. Ignio was an ambitious young man with large dreams for his future. Influenced by local stories and ballads, he dreamed of becoming a great and respected general.
By the age of eighteen the "hero" of Ignatius of Loyala: Soldier, Sinner, Saint had begun his path toward fame and glory. Enlisting as a soldier, Ignio fought under several Spanish aristocrats, and gained a widespread reputation as a fierce and skilled duelist. In fact, according to legend, he once fought and killed a man with whom he disagreed with on a matter of faith! Hoping to gain wider respect, Ignio changed his name to Ignatius, and that, combined with his talent and skill with the blade soon earned him several promotions until he was in command of his own troops.
In 1521, while defending a Spanish town against French invasion, Ignatius was struck in the legs by a cannonball. Despite their best surgeries, the doctors soon despaired that he would live long, and warned Ignatius to prepare for a long, painful death. After suffering for months, Ignatius slowly began to improve! The man from the film Ignatius of Loyola: Soldier, Sinner, Saint still had much recovery ahead of him.
While he still lay bedridden, Ignatius began to read books, many about the lives of the saints. His studies soon had a profound impact on his life, and Ignatius decided he wanted to give up his life of fame and glory as a soldier and devote his life to converting the lost.
After dedicating his life to God, Ignatius entered a period of wandering. He spent time at a Benedictine monastery, a hospital, and then in the Holy Land. Realizing he needed an education to help serve God, Ignatius returned to Spain and enlisted in a grammar school. Day after day he sat with children in order to learn basic Latin, but his humility was rewarded. After quickly picking up the basic subjects, Ignatius, the man from Ignatius of Loyola: Soldier, Sinner, Saint traveled throughout Europe studying at a variety of universities.
He was soon known for his sharp wit, knowledge, and serious debates and conversations with others on spiritual matters. These conversations soon drew the attention of the Spanish Inquisition. Despite being questioned three times, Ignatius was always set free. After his inquisitions Ignatius traveled to Paris to continue his education.
After finishing his studies Ignatius and some fellow devoted men presented themselves to Pope Paul III in 1540 to gain approval as an official religious order. Voting Ignatius their first leader, these men called themselves "The Society of Jesus," but they soon came to be known the "Jesuits."
Ignatius imposed strict rule on his order, but it quickly grew. Focusing on education, the Jesuits had established thirty-five schools by the time of Ignatius' death. They also focused much of their energy against the expanding Protestant Reformation.
Ignatius died in 1556, but his story, as told in Ignatius of Loyola: Soldier, Sinner, Saint, lived on. On July 27, 1609 he was beatified by Pope Paul V, and canonized on March 12, 1622. Ignatius is the patron saint of soldiers, educators and education.åÊ
Conclusion
The story of Ignatius' early struggle to find God's call on his life, Ignatius of Loyola: Soldier, Sinner, Saint will introduce you to the life and legacy of Ignatius of Loyola. Whether interested in Ignatius, Catholicism, or the Protestant Reformation, Ignatius of Loyola: Soldier, Sinner, Saint offers a new and interesting perspective on the life of a man who shaped history. As he struggles against his own desire for fame and glory, viewers will be reminded that we all struggle, and we all need a savior. Yet, Ignatius' sacrifice and desire to equip himself to best serve his savior is a wonderful reminder to viewers of all ages that God can use even the most broken of men, and perseverance and self-sacrifice can change the world. As you watch Ignatius stand strong in the face of temptation and the scrutiny of the Spanish Inquisition you will be reminded that great faith also requires great courage. A story of self-sacrifice, perseverance, and courage Ignatius of Loyola: Soldier, Sinner, Saint is a fascinating look at the man who founded the Jesuits.
Ignatius of Loyola: Soldier, Sinner, Saint has not been rated by the Motion Picture Association of America and may include topics, scenes, and issues not suitable for all viewers. As always, it is recommended that parents preview all content to determine what is suitable for their children.
If you enjoyed learning more about the life of a Catholic saint, consider viewing some of the following films about other saints: Bernadette the young girl who saw Mary and changed her world, the story of a compassionate humble man Saint John Bosco: Mission To Love, Restless Heart: The Confessions of Augustine the story of one of the Church's first great men, and a story of the man who believed in miracles Saint Anthony: The Miracle Worker of Pauda.