---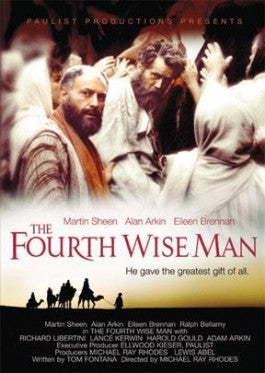 Sale
The Fourth Wise Man DVD
Additional Information
Cast: Martin Sheen, Alan Arkin, Eileen Brennan
Languages: English, Portuguese, Spanish
Release Date: 12/31/94
Run Time: 72 minutes
Screen Format: FS
Subtitles: English
Region Code: 0

See More
Sale price $5.00 Regular price $14.99 You save 67%
Estimated arrival between and for USA.

---
You might also like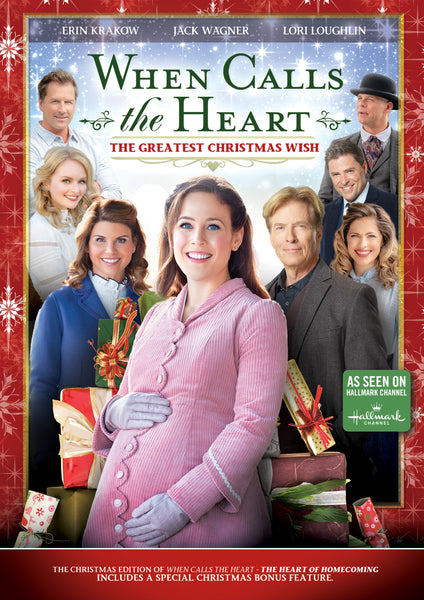 Sale price $12.99
Regular price
$14.99
Sale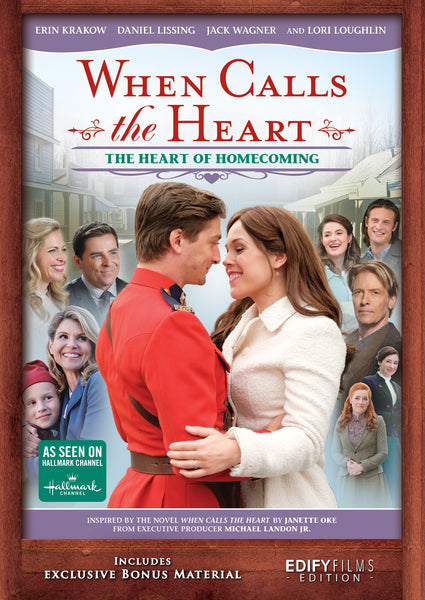 Sale price $12.99
Regular price
$14.99
Sale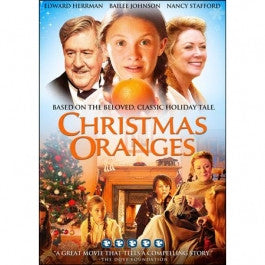 Sale price $5.99
Regular price
$19.98
Sale
—
Sold Out
The Fourth Wise Man DVD
We're all familiar with the story of the wise men, or the magi. As we read in the Bible, a number of wise men traveled from far off lands in order to bring Jesus Christ their gifts of frankincense, gold, and myrrh. These three gifts and the story of the magi has become a well-known and talked about Bible story. But have you ever heard the story of the other wise man? In this fictitious biblical drama, we follow the quest of The Fourth Wise Man, by the name of Artaban, who was late seeing Jesus when he was born and spent the next 33 years of his life chasing after Jesus, missing him at every turn. The Fourth Wise Man is a humorous, but inspiring tale of the other wise man that you may not know about
This gentle comedy tells a delightful story of the one wise man who got left behind. Although this isn't a true story, it still tells a powerful Christmas story that will make you think about your gifts and how you can serve others with them. Based on the classic story by Henry Van Dyke, this 1985 film featuring Martin Sheen is an important reminder about doing good deeds unto the "least of these". This film is a comforting reminder that if we do any deed unto others it's as if we've done them unto Jesus.
The Fourth Wise Man, by the name of Artaban has three gifts that he is determined to give to Jesus. However, it would seem that life has other plans as he gets frequently sidetracked with helping others, often giving away his gifts in order to help others. He begins to worry when he realizes he has no gift to bestow to Jesus. But, as Artaban discovers, giving our gifts to others and serving them is equally important.
The Story Behind the Story
Back in 1895, Henry van Dyke wrote a wonderful story about a fourth wise man. He created a unique story with a great point about using our gifts and helping others. This became a popular story and has been adapted into various theatrical and small-screen dramas over the years. 90 years after its release, it was turned into a popular TV movie starring Martin Sheen as Artaban. This would become the popular and successful film, The Fourth Wise Man. Directed by Michael Ray Rhodes and featuring a screenplay by Tom Fontana based on the original story by Henry Van Dyke, this movie was an instant hit and has become a regular Christmas special.
The Story
Although not a true or biblical story, The Fourth Wise Man features an incredible lesson that is still applicable 2000 years after its setting. The story of The Fourth Wise Man, also known as The Other Wise man, tells the story of a Mede from Persia by the name of Artaban. Artaban originally intended to travel to see the newborn baby Jesus with the other three wise men, but unfortunately became delayed. He had intended to bring the new Messiah three gifts; a sapphire, a ruby, and a pearl of unbelievably great price. He had hoped to bestow these gifts upon the Messiah so as to help him through life and His ministry. When he sees the signs in heaven that point to the Messiah being born, he sets out immediately to give his gifts to the newborn baby Jesus.
Travelling quickly to meet the caravan with the other three wise men, he gets delay when he stops to help a dying man on the side of the road. Artaban selflessly put his own plans on hold in order to stop and help this man back on his feet. While it was a nice gesture, Artaban realizes this has made him miss his caravan. Because he missed the caravan and he can't simply travel through the entire desert on a horse, he is forced to sell his first gift, the sapphire, in order to continue forward. In exchange for the sapphire, he receives a camel and the necessary supplies to make it through the desert. When he arrives in Bethlehem, he finds he is too late. He has missed the baby Messiah, as Mary and Joseph have moved on into Egypt.
While in Bethlehem, though, he encounters a small child who needs his help as well. Selling another one of his treasures, this time the ruby, he helps save the life of the child. With only one gift left, he sets out to Egypt in order to finally give his one remaining gift to the Messiah. When he arrives in Egypt, he finds Jesus has already moved on...Again! Artaban spends the next 33 years of his life, chasing after the Messiah. Unfortunately, every time he gets delayed and is never able to see the Messiah for himself.
After all these year, Artaban arrives in Jerusalem only to hear that Jesus was crucified for his teachings. Disheartened, Artaban is distracted when he meets a woman about to be sold into slavery. It is then that he gives up his last gift, the pearl, in order to spare her life. Soon afterwards, he is struck and is about to die. He is depressed, realizing he has failed in his multi-decade journey to find the Messiah. Just as he is about to pass away, however, he hears the words of Jesus from Matthew 25:40, explaining that whatever he did to the least of the people, he did unto Jesus. In The Fourth Wise Man, Artaban comes to realize that his quest has not been a failure. He used his three gifts in order to save others and serve them. Artaban's life is a powerful story of true selflessness.
Conclusion
If you're looking for a fun Christmas movie that teaches an important lesson, The Fourth Wise Man is a great addition to your collection. This classic TV movie is a timeless Christmas treasure that is well worth rewatching, whether you saw it years ago or have never seen it before. Based on the terrific story published by Henry van Dyke in the late 1800s, The Fourth Wise Man is a great family movie with a wonderful message to talk over with your children. You've heard the story of the three wise man; now read about the incredible fictitious journey of The Fourth Wise Man!
---
DVD Features:
Bonus Material: - Biographical Information on leading actors, original preview trailor