---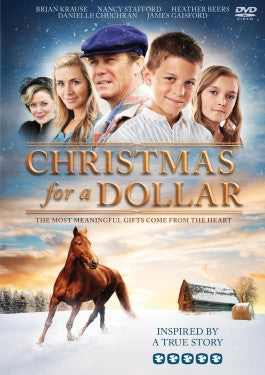 Sale
Christmas For A Dollar DVD
Additional Information
Cast: Brian Krause, Nancy Stafford, James Gaisford, Heather Beers, Danielle Chuchran
Director: John Lyde
Producer: John Lyde
Languages: English
Dove Approved: Dove Family Approved
Run Time: 111 min
Screen Format: WS
Closed Captioning: Yes
Region Code: 0

See More
Sale price $6.99 Regular price $19.99 You save 65%
Estimated arrival between and for USA.

---
You might also like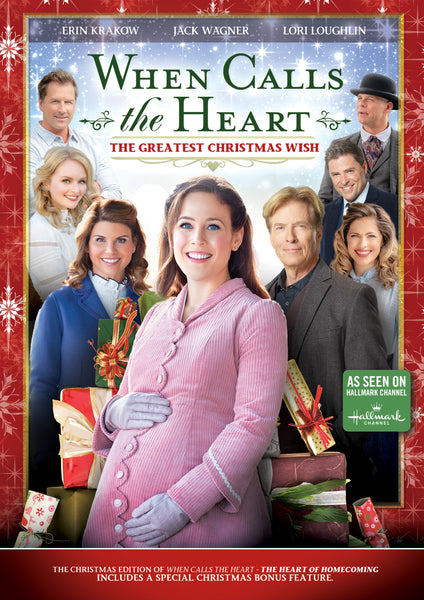 Sale price $12.99
Regular price
$14.99
Sale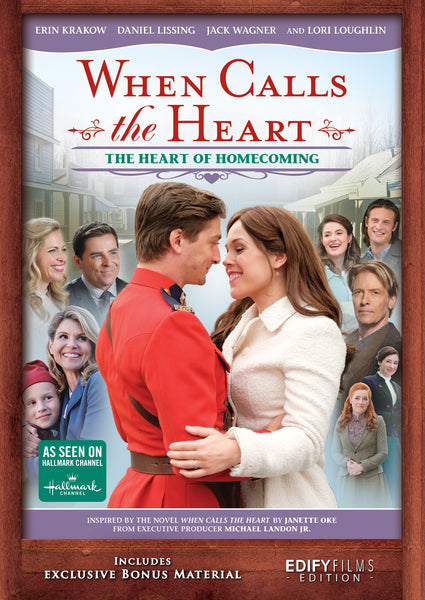 Sale price $12.99
Regular price
$14.99
Sale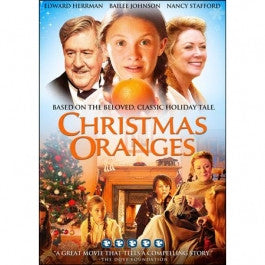 Sale price $5.99
Regular price
$19.98
Sale
—
Sold Out
Christmas for a Dollar
This Christian Film contains an excellent story. Like all holiday movies, it takes place in the midst of Christmas. The Kamp family has been going through a very hard time. Their mother has passed away and their youngest brother has been suffering from a terrible case of polio. As December 25th approaches, they do not feel in the cheery holiday spirit. After their father puts together a dollar in coins for a present, their whole outlook on the season changes. They begin to find beauty in simplicity and find that the true holiday spirit of Christmas is priceless.
Directed by John Lyde, Christmas for a Dollar is great for the entire family. 101 minutes in length, it is a heart-warming story that can remind viewers of similar struggles. The characters are easy to relate to in their struggles, and the way they overcome them is hard not to love. All around a wonderful movie with an incredible, true story.
Storyline
Christmas for a Dollar is inspired by a true, life-changing story. The story is set in the mid-1930's during the heart of the Great Depression. Taking place around Christmas time, it is about a family that learns to experience real joy of the holiday season. For many people, Christmas is a great time of the year, but for many people it is very hard. In a time of what is generally seen full of love and celebration, the Kamp family is facing struggle and heartbreak. Their mother, Mrs. Kamp, unexpectedly passed away and the family has been going through a rough patch since then. Their family now includes five children and their father. The older children in the family did their best to take care of those younger than them. The younger children in the family, Norman and Ruthie, are also having hard times of their own. Norman has been facing a long battle with polio. Because he has had to face this disease and the bills from it are piling up, none of the children are expecting presents for Christmas. Of course they are slightly disappointed, but they do not complain. However, after their father managed to get together a mere dollar worth of coins, the whole attitude towards the holiday changes for the family. Each child decides on another gift to give to another member of their family. They spend hours genuinely debating what one another would cherish the most. As they travel their journey, they begin to realize that a price tag cannot be put on the true heart and spirit of Christmas.
Great Depression
The Great Depression is one the most famous economic crisis's in the history of America. It has been studied by many economists since that time. After the stock market crashed, many people lost their jobs and their homes. Soup kitchens and homeless shelters were overflowing. The peak of the Great Depression occurred during 1932 and 1933. Though viewers may not have lived through this time period, the film is still very informational. The feelings and hopelessness of the people is accurately portrayed in this Christian DVD. There were many people that had no idea what to do or where to turn. During a time of hopelessness, the power of Jesus was needed. The lives of many people at that time is accurately portrayed in Christmas for a Dollar. The financial struggles as seen by the Kamp family are very relatable. Viewers can't help but cheer them on as they overcome their hardships. This movie does an incredible job of showing hope in a time that for many felt very hopeless. It sticks to the facts, but helps to show a positive light through a lovable family that stuck together. The 1930's in America were a time of hardship, but also a time of coming together to celebrate the simple things. This Christian Movie takes us along for that ride.
Christmas
For many Christians, Christmas is such a wonderful time of the year. Celebrating Christ's birth is a season of joy for a lot of people. However, this movie is a good reminder that it isn't always easy for everyone. For a few, the holidays are some of the hardest times of the year. Loss of life, financial struggles, and broken relationship also seem to surface at this time. It is often hard to experience the healing of the season when hurting. Christmas for a Dollar inspires viewers to take action for what's around them. The importance of being aware and helpful is shown throughout this film. The Kamp family shows us where values and happiness lie. Christmas truly is about the birth of Jesus and the genuine joy of that spread through the realistic and riveting lens of this film.
Themes
There are many themes that exist throughout this movie. One of the most prominent themes is putting families first. Each of the siblings and especially the father look out for one another on their journey. They care for each other, put thoughts into their presents, and are there for emotional support. In a time when money was tight, they needed to depend on each other. For them, family didn't mean things would never be hard, but it meant they would never be alone. Through death and disease, they relied on each other and God for comfort and providence. It is a great lesson to viewers as a reminder to what is important. For the Kamps, family always came first. Christmas for a Dollar also has an ongoing theme of being kind. The children are always aware of the people around them. Of course sometimes they falter, but they have a good heart. A young boy loves and takes care of his neighbor's horse, while the eldest sister tries to help replace the role of their mom who passed away. The oldest offers to get a job to help his father and a young girl tries to be kind towards her teacher. They are a family that is full of kindness, values and easy to love.