---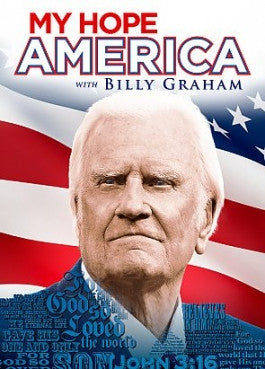 Sale
Billy Graham: My Hope America 3 DVD Set
Watch Trailer
Additional Information
Cast: Billy Graham
Release Date: 11/4/09
Run Time: 360 min
Closed Captioning: Yes
Region Code: 1

See More
Sale price $5.00 Regular price $14.99 You save 67%
Estimated arrival between and for USA.

---
You might also like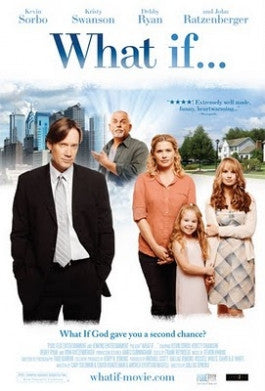 Sale price $8.99
Regular price
$9.99
Sale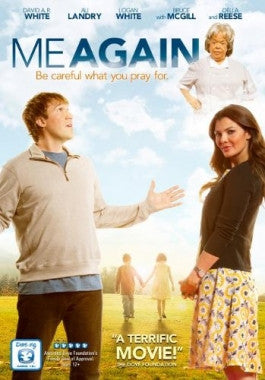 Sale price $5.99
Regular price
$9.99
Sale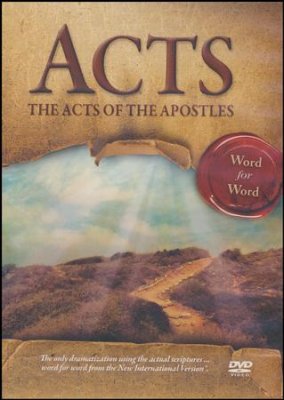 Sale price $8.99
Regular price
$19.99
Sale
—
Sold Out
Billy Graham My Hope America 3 DVD Set
For decades Billy Graham tirelessly worked to save a world of lost individuals. Now, in his last outreach project, My Hope America is his call to the believers in this nation to step out in faith and evangelism for the sake of the gospel. The Billy Graham My Hope America DVD set includes over seven hours of material focused on the gospel and featuring the great evangelist Billy Graham. Billy Graham My Hope America includes his latest message "The Cross," along with two other My Hope programs, "Defining Moments" and "Loose To Gain." Training resources as well as materials to help viewers spread the good news of Christ are included, as well as three legacy messages to encourage believers.
My Hope America
My Hope America was a nation wide mission project started by Billy Graham. The nation of America is at a crossroads, people are looking for answers, the field is ripe for the harvest. Through My Hope America Billy Graham hopes to spur the believers in the United States to be diligent workers, and brave evangelists for the sake of the gospel. My Hope America features life changing testimonies, powerful messages, and equipping tools designed to encourage and equip believers across America to share the good news of Jesus Christ. My Hope America is a call for the believers in the United States to reach out in faith, but it is also an encouragement to remember where our own hope is-- in Jesus Christ. Guided by the great faith and of Billy Graham, and the encouragement of his son Franklin Graham, Christians will be encouraged by the Word of God and challenged to step out as salt and light.
Billy Graham
William "Billy" Graham was born on November 7, 1918, just days before the Armistice that ended WWI was signed. Raised on a dairy farm near Charlotte, North Carolina during the years of the Great Depression Billy Graham quickly learned the value of hard work, but also how important faith and education were. From a young age Billy Graham devoured books on a wide variety of subjects, and he loved to discuss anything with anyone. Though he was raised in a "Christian" home, Billy Graham was not saved until 1934. That year, at the age of fifteen, he made a personal commitment to Jesus Christ at a meeting led by a traveling evangelist. Inspired and encouraged by his new found faith, the man who would save millions through his messages such as My Hope America finished high school and went on to study at Florida Bible Institute and Wheaton College in Illinois. During his time at Wheaton, Billy Graham met and married Ruth Bell, the daughter of a missionary to China. After graduation Billy Graham pastored a small church in Illinois, before joining with Youth for Christ. During and after WWII he worked with servicemen and preached throughout the United States and Europe, delivering hope and encouragement through messages similar to My Hope America. Since his ministry began Billy Graham has preached from the heart of Africa to the stages of New York City. He has traveled to 185 countries, and his voice has been heard in many more through films, radio, and books. He founded the Billy Graham Evangelistic Association, started numerous television and radio programs as well as newsletters and magazines, written thirty-three books, and has counseled numerous U.S. Presidents. Throughout all his work, however, Billy Graham has remained humble, and his heart has remained the same, as he says, "My one purpose in life is to help people find a personal relationship with God, which, I believe, comes through knowing Christ."
Franklin Graham
William Franklin Graham was born the fourth of five children born to Billy and Ruth Bell Graham. His early life was somewhat unique for the son of a great evangelist-- he was raised in a log house in the Appalachian mountains of North Carolina. Though raised underneath the shadow of a great man of faith, Franklin's early life was filled with rebellion. But, after years of running and traveling Franklin realized that, as he says, "just being the son of Billy Graham won't get me into heaven." Knowing God was calling him to do more with his life, Franklin made a real commitment to Jesus Christ at the age of twenty-two, alone in a hotel in Jerusalem. Shortly after his life changing decision in Jerusalem, the son of the great American evangelist who produced calls like My Hope America traveled with the founder of the Christian relief organization Samaritan's Purse to Asia. It was on that trip that Franklin Graham decided he wanted to dedicate his life to world relief and missions. Five years later after the death of the founder of Samaritan's Purse, Franklin became its president, and today works as the organization's CEO. In addition to his work with Samaritan's Purse, Franklin also serves as the CEO of the Billy Graham Evangelistic Association, and shares the same heart as his father to reach the lost. Something viewers will see in My Hope America. Franklin challenges and encourages Christians to reach the lost, help the downtrodden, and stand for Biblical issues in their lives and country. Franklin and his wife Jane have four children and live in North Carolina.
Conclusion
The heart behind Billy Graham's series My Hope America is to equip and inspire generations of American's to get off of their couches and into the lives of people searching for answers. It is a call to be light, and a series filled with encouragement to remember the source of our hope.
Billy Graham My Hope America has not been rated by the Motion Picture Association of America. Some topics and issues may be beyond the understanding of younger viewers. As always, it is recommended that parents preview all content to determine what is suitable for their children, but the set Billy Graham My Hope America is generally considered appropriate for most audiences.