---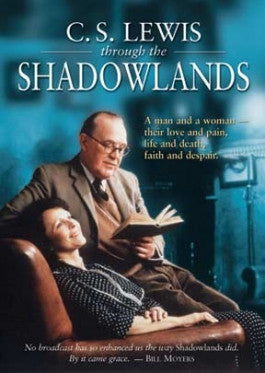 Sale
C.S. Lewis: Through the Shadowlands DVD
Watch Trailer
Additional Information
Languages: English
Release Date: 12/31/90
Run Time: 73 minutes
Screen Format: FS
Closed Captioning: No
Region Code: 1

See More
Sale price $5.00 Regular price $19.99 You save 75%
Estimated arrival between and for USA.

---
You might also like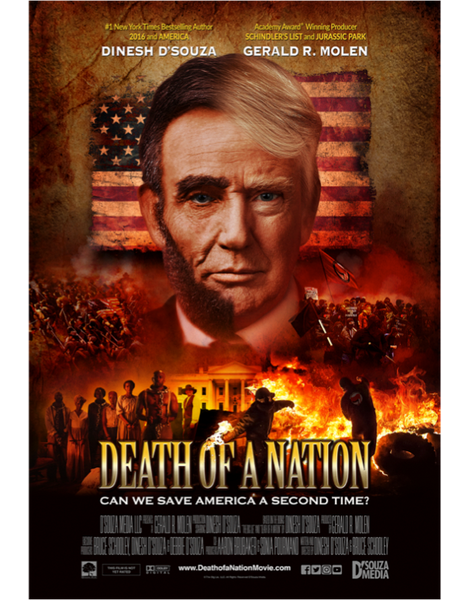 Sale price $19.99
Regular price
$24.99
Sale
—
Sold Out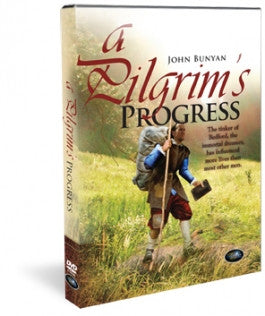 Sale price $4.50
Regular price
$14.99
Sale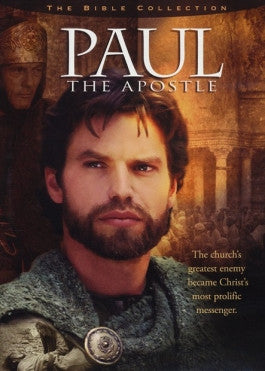 Sale price $5.99
Regular price
$14.98
Sale
—
Sold Out
Through the Shadowlands DVD
Through the Shadowlands is a heart-wrenching tale of love, loss, and rebirth. This movie follows the life of esteemed author, C.S. Lewis, after his wife died from cancer. Lewis' strong faith in Christ, to which he devoted his life's work, was greatly shaken after the loss of his wife, Joy. This movie chronicles the heartbreak of Lewis, the devastating doubts that shook his faith, and his beautiful journey back to believing in God.
A Beautiful Love Story
C.S Lewis' relationship with his wife, the story of Through the Shadowlands, is unlike any other. It is one, in fact, that did not start out as a typical love story. Lewis began corresponding with Joy Davidman Greshman, a writer who had converted from Atheism to Christianity, after meeting her in London. She had two sons, David and Douglas, who were from a former marriage to an abusive alcoholic man. At first, Lewis regarded Joy simply as an intellectual companion and friend. Joy, however, had quickly developed feelings for Lewis, but he was oblivious. The two continued to keep up correspondence. They were able to help one another with their writing and relied heavily on each other's opinions.
In early 1956, Joy's visa was not renewed by the Home Office, meaning that she and her two sons must return to America. On April 23rd, 1956, Lewis and Joy entered into a civil marriage at a register office in Oxford, so that she would be able to remain in the UK. At this point in time, they were still simply friends who enjoyed intellectual conversations and playful banter. Lewis regarded her as a dear personal friend and loved having someone who could match his level of intellect. The two lived separately, and carried on as companions and nothing more. In October of that year, not long after their marriage, Joy tripped over a phone wire in her kitchen and broke her leg. She was later diagnosed with terminal bone cancer. This caused Lewis to reevaluate his feelings about Joy. He realized that he did not wish to carry on without her and that he had feelings for her other than friendship. Their relationship began to develop into something more, and they entered into a true, Christian marriage on March 21, 1957. The ceremony was performed at Joy's bedside in the Churchill hospital. Lewis' life was filled with a new and beautiful love, but this was overshadowed by a looming cloud of grief.
One week after their marriage, Joy's cancer went into remission and she was released from the hospital. The two began their lives as one family, living together with Joy's sons. Life at that time appeared to be very normal without any interruptions. Lewis and Joy were able to enjoy a belated honeymoon in Wales and Ireland. However, in October of 1959, their seemingly happy life was shattered. Joy's cancer had come back and was attacking her with a vengeance. They began radiation therapy once again, but her body was not responding to the treatment. In April 1960, Lewis was able to fulfill Joy's lifelong wish and took her to Greece on a vacation. The two were still holding out hope that her cancer would be cured and they would be able to resume their lives together. However, when they returned from the trip, Joy's condition greatly worsened. On July 13th, 1960, Joy died, leaving Lewis with the beautiful afterglow of their relationship and a broken heart.
The Journey of C.S Lewis
On November 29th, 1898, Clive Staples Lewis was born in Belfast, Ireland. His family was involved in the Church of Ireland and he grew up in a fairly religious environment. When he was fifteen years old, he decided that he no longer believed in God and became an atheist. In later reflections, Lewis says that he was angry at God for not existing, a seemingly self-contradictory statement. Lewis was extremely devoted to learning and gaining new knowledge. This thirst for education contributed to his declaration of atheism. He began to view his religion as a ritual and a chore, not a relationship. He began to study the occult, and became quite fascinated with the topics presented there. He also studied the works of George MacDonald, which played a large part in his atheist beliefs.
In 1926, Lewis met author J.R.R. Tolkien, who slowly converted him back to theistic beliefs. His journey back to theism was not an easy one. He strongly resented the idea of turning away from his atheist beliefs and was not open to believing in God again. However, Tolkien was able to open his eyes to the truth, and he once again became a believer of God. Though he no longer held to his atheist beliefs, he still did not consider himself a Christian. It wasn't until he had a long discussion with Tolkien in 1931 that he became a full-fledged Christian. Lewis made a specific commitment to Christ while on the way to the zoo with his brother. Tolkien had encouraged Lewis to join the Catholic Church, but he chose the Church of England instead.
After his conversion to Christianity, Lewis began writing novels. He wanted to write stories that had a profound spiritual impact on people. The first of these was The Pilgrim's Regress, a story in the style of John Bunyan's The Pilgrim's Progress. It was an allegorical portrayal of his journey from atheism to Christianity. Lewis began to write more novels, and eventually wrote The Chronicles of Narnia. His idea was to present Christian themes and ideas in a manner that children could understand and learn from. Lewis continued to write many more novels and prosaic books, until his death in 1963.
His books continued to affect many people, even after his death, and he left an impressive legacy. In 1985, William Nicholson wrote a screenplay for Through the Shadowlands. This story chronicled Lewis' heartbreak and journey of faith after the death of his wife. It was adapted into a stage play in 1989, and then was made into a feature film in 1993. This movie won more than a dozen awards, including the International Emmy for Best Drama and two British Academy Awards.
Through the Shadowlands is not rated by the Motion Picture Association of America, however, it is considered appropriate for most audiences. As always, it is recommended that parents review content to determine what is appropriate for their child.