---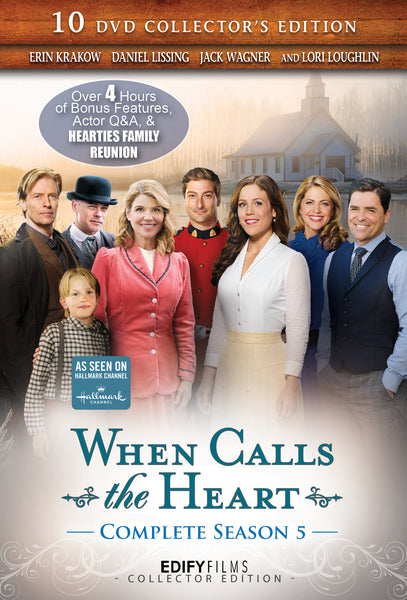 Sale
When Calls the Heart Season 5 Complete Hallmark Channel 10-DVD Set Collector's Edition
Watch Trailer
Additional Information
Languages: English
Release Date: October 16, 2018
Run Time: 21.5 hours
Subtitles: English
Region Code: 1

See More
Sale price $29.99 Regular price $49.99 You save 40%
Estimated arrival between and for USA.

---
You might also like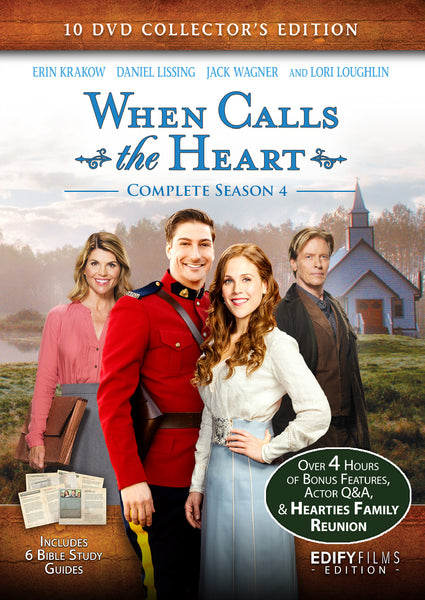 Sale price $29.99
Regular price
$49.99
Sale
Sale price $32.99
Regular price
$54.98
Sale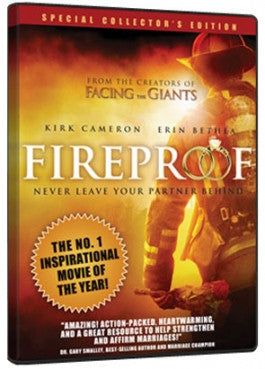 Sale price $5.99
Regular price
$14.99
Sale
—
Sold Out
When Calls the Heart Season 5 - Collector's Edition- DVD set 
Originally airing on the Hallmark Channel – from Director Michael Landon Jr. comes the fifth season of When Calls the Heart. Based on the best-selling Christian novels by Janette Oke, When Calls the Heart Season 5 continues with a story of hope, love, faith, and courage on the Canadian frontier.
Come along on the adventures of one-room school teacher Elizabeth Thatcher and her love interest Jack Thornton, the Mountie. They face new trials and adventures with the wonderful citizens of Hope Valley, a town that symbolizes love and support that the residents share with one another.
Starring Daniel Lissing (Eye Candy), Erin Krakow (Army Wives), Lori Loughlin (Full House), and Jack Wagner (Melrose Place), The When Calls the Heart Season 5 Collector's Edition comes with 10 DVD's – the original 12 episode TV show, along with 6 movie versions. This set contains over four hours of bonus features – Actor's Q & A's, footage from the Hearties Family Reunion, an inside look at what it's like for a director to shoot a scene, along with a tour of Hope Valley, and much, much more.
When Calls the Heart Season 5 10-DVD Set Collector's Edition
WCTH Season 5 dvd boxed set
Like every season of Hallmark Channel's beloved original frontier series When Calls the Heart, this season is filled with love, hope, community but also trials and tribulations that are indeed a part of life. I feel like during every season of this series I compare it to a roller coaster ride because of all the twists and turns the story arc of these characters have. But this season truly was a roller coaster of emotions for not only the characters but for the audience as well. Some of the most poignant performances and beautiful storylines are set during season 5. All your favorite characters return to tell these special stories that are indeed to impact and make a difference. This special collector's edition boxed set is a perfect addition to your When Calls the Heart collection. Not only does this edition contain all 12 full episodes as aired on television but 6 movie versions as well. 
When calls the Heart Season 5 dvd set is one of the best. In the previous  season many events occurred that made an impact on the town of Hope Valley, for example, Jack Thornton and Elizabeth Thatcher become engaged (finally!) but Jack has to join the war in the Northern Territories, a duty he has to fulfill, dangerous but an honor. Gowen is arrested, therefore, Abigail becomes mayor to the town of Hope Valley and also becomes the adoptive mother to Cody and Becky, the kids she had been fostering. Also a new face arrives to town, Doctor Carson Shepherd, who eventually believes again in his gift to serve and help heal.
At the beginning of when calls the heart season 5, we find Hope Valley celebrating Christmas with their new tradition, a Christmas Wishing Tree. Here the town comes together to make wishes come true during this special time and a familiar face returns to town surprising Elizabeth and the townspeople.
Many storylines and events take place during this specific season 5 of When Calls the Heart, like, Julie Thatcher arrives in Hope Valley with a more mature mindset, wanting to be a teacher, just like her big sister Elizabeth. Gowen is set to go to trial and both Abigail and Bill are set to testify. The only thing is that Abigail is set to testify for him and Bill is set to testify against him. Quite the dilemma! While both of them are out of town, and Jack is temporary away, Lee Coulter is made acting Sheriff which in fact makes Rosemary very proud. Also a bug is spreading around town and doctor Shepherd is on the lookout for its start. Turns out a tonic salesman is in town spreading the news of a tonic that cures different ailments. But this 'curing' tonic has a specific ingredient that's causing some of the conditions going all over town.
While spending more time in the classroom, Julie finds out that there's more to teaching than meets the eye and Elizabeth mentors her while she's on the lookout for her own path.
The railroad had made an agreement with the town to have tracks near Hope Valley but now Abigail wants for a depot to be built right there in town.
Rosemary's friend Sophia comes to town for a visit and takes a liking to Carson, who soon would help her in finding her true calling.
Jack has plans ready for his and Elizabeth's house and starts to get materials from the mill to begin building. Regarding the mill, Lee is caught in a bind as his company is low on payroll and can't pay his employees in time causing the town to worry. This sheds light on the struggles the local bank is having and Abigail has to find a way to keep it afloat. But during this time of uncertainty, the long-awaited wedding event of Jack and Elizabeth's marriage is set to occur.
Later on A.J. Foster arrives in town to turn herself in which comes as a surprise to Bill. Now he has to transport her to trial but doing so may put his life in danger. Now that the bank is struggling, Abigail and the town of Hope Valley host two possible investors to find some options.
This season is not one to miss! This is the when calls the heart season 5 dvd set. 
Apart from the full-length episodes, there are hours of bonus material including material regarding the Hearties Family Reunion. Where Hearties from all over the world gather to have an amazing behind-the-scenes experience going to the set of Hope Valley, meeting the cast and crew of the series, plus they get an opportunity to interact with each other.
If you are looking for when calls the heart season 5 dvd set FishFlix has the best offer.