---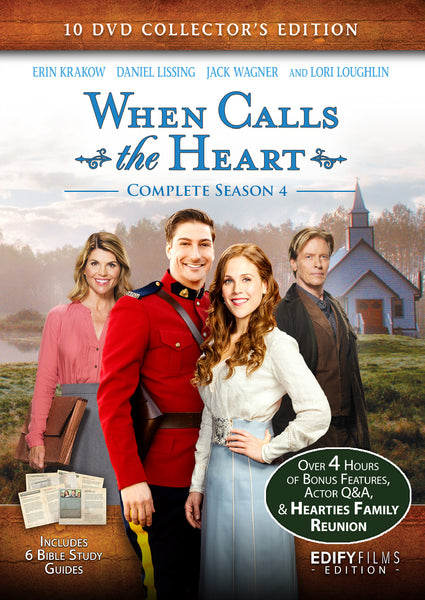 Sale
When Calls the Heart Season 4 Collector's Edition - Hallmark Channel - 10 DVD set
Watch Trailer
Additional Information
Cast: Erin Krakow, Daniel Lissing, Lori Loughlin, Jack Wagner
Director: Michael Landon Jr.
Languages: English, Spanish
Release Date: October 3, 2017
Run Time: 438 Minutes
Closed Captioning: Yes

See More
Sale price $29.99 Regular price $49.99 You save 40%
Estimated arrival between and for USA.

---
You might also like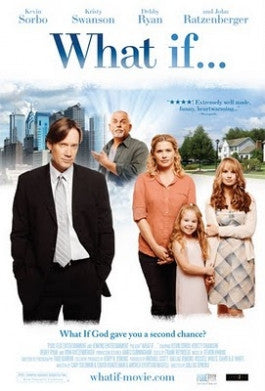 Sale price $8.99
Regular price
$9.99
Sale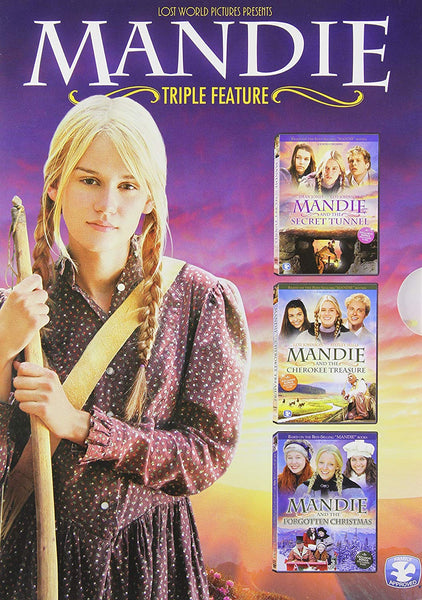 Sale price $9.99
Regular price
$19.99
Sale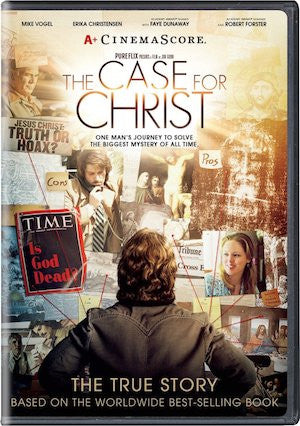 Sale price $14.99
Regular price
$24.99
Sale
—
Sold Out
When Calls the Heart Season 4 Collector's Edition 10-DVD Set
From acclaimed Director Michael Landon Jr. and the Hallmark Channel comes the anxiously awaited When Calls the Heart Season 4 Collector's Edition DVD set.
Based on the best-selling books by Christian author Janette Oke; WCTH Season 4 continues the story of courage, hope, love and faith on the wild Canadian frontier. Follow our beloved one-room-school teacher Elizabeth Thatcher, and her love interest - the honorable Mountie Constable Jack Thornton, as they face new trials, adventures and unprecedented chapters in their unfolding story set in the frontier town of Hope Valley.
Starring: Daniel Lissing (Eye Candy), Erin Krakow (Army Wives), Lori Loughlin (Full House, 90210) and Jack Wagner (Melrose Place).
The When Calls the Heart Season 4 Collector's Edition is the most complete DVD set on the market - with 10 DVD's! This set includes the original 12 episodes in TV-show-format, as well as 6 movie versions and 6 Bible Study Guides.
Also included is over two hours of bonus features, for example - Production Design, Actor's Q&A, and awesome footage from the Hearties Family Reunion, and the long-awaited video "How the #Hearties Began". Fans will dive into scores of interviews and never before seen footage with cast & creators of the show.
Fan Reviews of When Calls the Heart Season
"When Calls The Heart" Season 4 begins with a special Christmas movie and continues to tell heart-warming and emotional stories until the very end of the season. If you haven't seen When Calls the Heart before, you are in for a treat. Be prepared to enjoy and then catch up on the first three seasons, as the characters definitely will find a place in your heart.
I grew up on "Little House On The Prairie" and When Calls the Heart captures many of the same elements that made it a classic: family friendly, great acting, interesting storylines, great scenery, great writing, and most importantly, characters that you relate to and root for (or against!).
When Calls the Heart Season 4 focuses on your favorite characters- Elizabeth, Jack, Abigail, Cody, Frank, Bill, Rosemary, and Lee but also introduces newcomers to help make Hope Valley even better.
The focus on Elizabeth's students continues to be a special part of the show, and the child actors really shine. The chemistry between the adult actors is just wonderful, particularly between Erin Krakow, Daniel Lissing, and Lori Loughlin. It's rare to find such electric chemistry that lasts between co-stars, and that chemistry is just perfect for this season's highs and lows.
I discovered When Calls the Heart in spring of 2017, and have watched all 4 seasons multiple times since then. It really is the perfect way to end my day or to spend quality time with my two 5-year-old boys. There is something for all of us- I get the romance, positivity, and escape from the stress and negativity of the day and my boys love the adventure and watching people be kind and care about each other. When Calls the Heart is definitely one of the best shows on TV and season 4 exceeds any expectations.
Jenny in Omaha
When Calls The Heart Season 4 continues in the Inspirational Historical Fiction as its previous 3 seasons but deepens in how it speaks to the innate desire of each person to feel connected and linked to others. The connections found in the people of Hope Valley revolve around their common interests and their common desire to love, support, protect and defend their neighbors and their countrymen.
Hope Valley and the message of When Calls The Heart has a way of connecting with its viewers that remind us of times gone by, as well as what we hope for in our own world. These connections may be through the joint efforts of kids competing in baseball, a community working together to raise money for their local school, standing up and speaking truth to defend others, caring for the hurting and the broken, or the response to fulfill a calling and purpose in one's life. You will feel encouraged when seeing how people can work together and support one another in the everyday life that includes the struggles, the joys, the pain, and the journey of it all.
When Calls The Heart Season 4 DVDs will take you on a roller coaster of the heart that travels to the greatest of anticipating highs and plunges to the deepest depths of a vulnerable heart. All these emotions will only strengthen your bond and connectedness with the people of Hope Valley. You will feel their joy, their pain and most of all, their deep hope right alongside them
"Eyes on the Horizon" in Ohio
When Calls the Heart Season 4 DVD - Community, caring for others, how your words and actions affect others, why it is important to be truthful and honest, deciding between doing what is right and what is easy, how to deal with bullying in appropriate ways, how progress can be helpful and detrimental to a community, love and honor, and forgiveness are predominant themes in When Calls the Heart Season 4.
Sometimes life doesn't work out like we plan, but love, faith, hope, family, and friends are how we get through the challenges life brings us. It is in life's challenges people can find their true strength. These are some of the important lessons When Calls the Heart Season 4 brings.
Emotional, Poignant, heartfelt, heartwarming describes the journey and roller coaster ride of Season 4 of When Calls the Heart. New Characters, comedy, romance, drama, mystery, and masterful storytelling by the awesome writers bring to life the twists and turns of Season 4. Season 4 is all you love about When Calls the Heart and then some. The best season yet!
"MKL712" in NC
I love that Hallmark's original series "When Calls the Heart" is a well-done, family-friendly show, especially one that I can watch with my kids and not be worried about what they will see. It is one of my all-time favorites and season 4 is no exception!! The writers, producers, actors and production staff have done an excellent job yet again bringing the fans this newest installment.
Like the previous three seasons, "When Calls the Heart" season 4 is filled with wonderful faith-based and real-life themes, old-fashioned romance, comedy, tragedy, and suspense.
The season began with a special Christmas movie that highlighted how it really is by giving, not receiving, that we find true joy. As season 4 continued, I enjoyed watching the development of several new characters and the new storylines were fantastic -- the clash between the community of Hope Valley and the new railroad, Rosemary & Lee navigating married life, many of the school children learning valuable life lessons, a finalized adoption, Elizabeth standing up for what is right, relationships tested with highs and lows, redemption of Hope Valley's new doctor and conflict within Jack as he weighs the call of duty and his feelings for the woman he loves.
The beautiful climax of season 4 came as something that die-hard fans of the show have been waiting on for a VERY long time, but along with it came major heartbreak as well ... a wonderful, heart-touching tribute to what military families experience every day. All in all, "When Calls the Heart" season 4 was, in my opinion, the best season yet ... one that I enjoy watching over and over again!!!
"Beth B." from Upstate SC
FishFlix.com is committed to serving the #Hearties community with best possible deals available. This is WCTH S4 DVD set has been long waited for. This DVD set contains all When Calls The Heart Season 4 full episodes.