---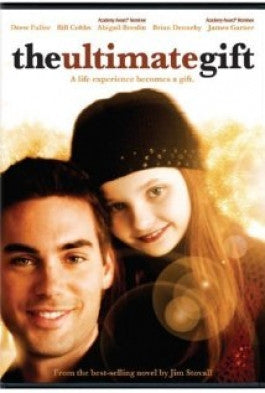 Sale
The Ultimate Gift DVD
Watch Trailer
Additional Information
Languages: English
Run Time: Approx. 75 minutes.
Screen Format: WS
Subtitles: English
Closed Captioning: Yes
Region Code: 1

See More
Sale price $5.99 Regular price $14.98 You save 60%
Estimated arrival between and for USA.

---
You might also like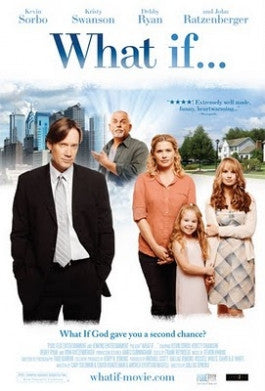 Sale price $8.99
Regular price
$9.99
Sale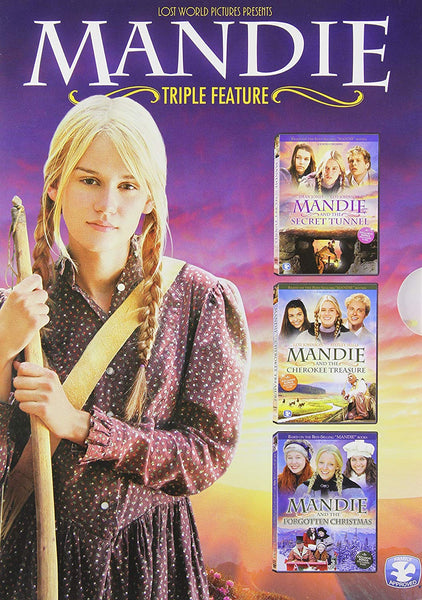 Sale price $9.99
Regular price
$19.99
Sale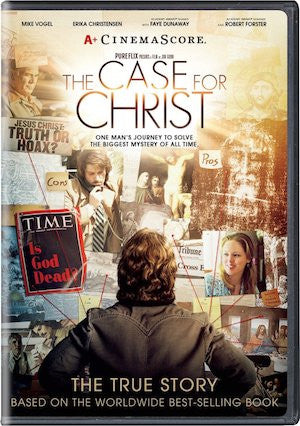 Sale price $14.99
Regular price
$24.99
Sale
—
Sold Out
The Ultimate Gift DVD
The Ultimate Gift is an intriguing film that follows the life of Jason Stevens. Jason is a stubborn and arrogant young man who has never had to work a day in his life. He has always had everything handed to him on a silver platter and because of this, he has become a selfish and apathetic man. Every need he's ever had has been met thanks to his trust fund and he relishes in the fact that he will never have to get a job or work to make a living. This all changes, however, when his grandfather Red passes away. When Jason arrives to hear the reading of his will, it is learned that the estate will go to Jason... If several conditions are met.
Jason watches a video by his grandfather that explains to him the twelve steps he needs to take in order to gain his inheritance. His grandfather will only allow Jason to have the inheritance if he can fulfill 12 steps. He must learn the value of these "gifts": work, money love, friends, laughter, giving, family, problems, learning, dreams, gratitude, and a day. Through a series of steps, he must learn the value of life in general and discover all the special gifts that exist in this world. It won't always be easy, though. Jason will learn what it's like to work, be homeless, and even have no money to his name -- all experiences that are completely foreign to him! All of these steps bring Jason closer to understanding what his grandfather wanted him to have -- The Ultimate Gift.
Along the way, he meets a young girl by the name of Emily. Emily has cancer, but that doesn't keep her from having a spunky personality. Emily becomes a great foil for Jason, and even though he may argue with her and she may boss him around, they learn how to become great friends. Jason also begins to take an interest in Emily's mom Alexia. The three of them form a special bond that helps Jason to accomplish his mission and receive his inheritance from his grandfather. But even if he gets it, will he know how to spend it wisely? Follow Jason on his incredible journey from selfishness to selflessness in The Ultimate Gift.
Based on the Book Series by Jim Stovall
The Ultimate Gift is a film adaptation of the book of the same name by Jim Stovall. This popular book launched several others, creating a three-part book series. This film is based off the first book in the series, also named The Ultimate Gift. The second book in the series is called The Ultimate Life and the third book is The Ultimate Journey. This book series and the movie were so successful that it prompted the filmmakers to follow up with two more films, The Ultimate Life and The Ultimate Legacy.
The Ultimate Life is a prequel to The Ultimate Gift, as it follows the life of Jason Steven's grandfather Red Stevens. In The Ultimate Gift, Red Stevens is the grandfather that passes away and leaves everything to his son Jason, if he can fulfill all the rules required. In The Ultimate Life, Jason meets with his attorney (who was also Red's attorney) and learns the story of how Red came to be so wealthy and how he learned to appreciate the 12 gifts in the first place.
The Ultimate Life follows Red Stevens as a young boy. When he was young he decided he was going to become rich and he decided to not let anything get in his way. Running away from home at a very young age, he went off and learned the value of hard work and money-making. When he grew up and after returning from war, he bought a field and started drilling for oil. After many months of searching and searching, he was finally able to strike it rich. He was able to live the lifestyle he'd always dreamed about and he set his family up well. Although he made millions, he learned late in life that they couldn't help him or save his family. He eventually learned about the gift of selflessness and was able to see the true value of life. This movie is an excellent prequel that expands on the saga created in The Ultimate Gift.
In the third and final film in the series, The Ultimate Legacy, Jason Stevens is grown up and running a successful philanthropic organization. He soon realizes, though, that he needs to pass on what he's learned to the next generation. When he is presented with the opportunity to help out a young man by the name of Joey, who is in a similar situation to what Jason was in, Jason readily agrees to help him out. Jason visits Joey, who has recently lost his Aunt and he walks him through the twelve gifts, hoping to teach Joey the value of life and selflessness. But when Joey becomes rebellious and threatens to leave it all behind, Jason has his work cut out for him to get him back on the right track! This movie is a wonderful continuation of The Ultimate Gift that helps establish what became of Jason after the events of the first film.
Conclusion
In this touching and encouraging tale, you will follow Jason Stevens on an incredible journey. You will witness the change in him as he begins to experience life to the fullest for the very first time. While in the beginning of the movie, he is an antagonistic character with no joy or desire to do anything, he begins to understand what his grandfather wanted for him. The Ultimate Gift is a popular Christian movie, and for good reason: it's one of the best Christian movies to have ever been made. It has a unique storyline and incredible characters that combine to create a touching piece of film. The Ultimate Gift is a powerful movie that is appropriate for all ages. This would be an encouraging film to watch together as a family. Will Jason Stevens be able to receive his inheritance, and more importantly, will he know how to use it wisely?
DVD Features:
Rated: Not Rated
Region: Region 1 (USA, Canada)
Languages: English
Subtitles: English, Spanish
Format: Wide Screen
Time: 118 minutes
Release:2007
Bonus Material:
**Introduction by Jim Stovall
**Behind The Scenes of The Ultimate Gift
**Leave A Legacy PSA
**Live The Ultimate Gift Featurette
**The Ulitmate Gift Theatrical Trailer
**Sneak Peak: The Redemption of Sarah Cain
**Something Changed Music Video
**Legacy Music Video