---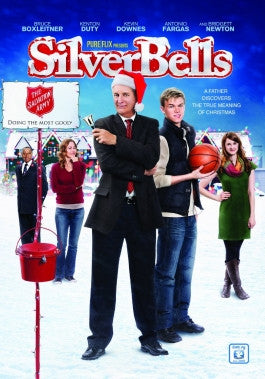 Sale
Silver Bells DVD
Watch Trailer
Additional Information
Cast: Bruce Boxletner, Kennton Duty, Kevin Downes, Antonio Fargas, & Bridgett Newton
Director: Harold Cronk
Producer: Michael Scott, Russell Wolfe, David White, Elizabeth Travis, & Harold Cronk
Languages: English
Dove Approved: Dove Family Approved
Release Date: 10/28/09
Run Time: 88 minutes
Screen Format: WS
Subtitles: English & Spanish
Closed Captioning: Yes
Region Code: A

See More
Sale price $7.50 Regular price $9.99 You save 25%
Estimated arrival between and for USA.

---
You might also like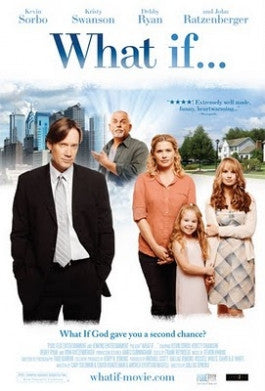 Sale price $8.99
Regular price
$9.99
Sale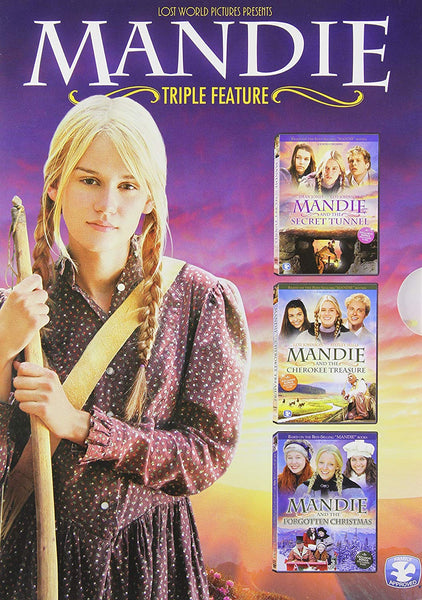 Sale price $9.99
Regular price
$19.99
Sale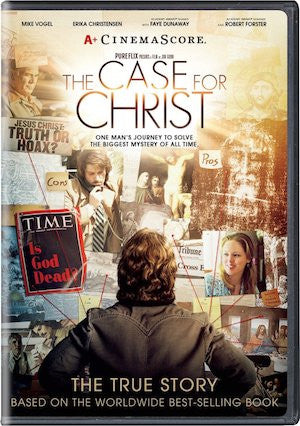 Sale price $14.99
Regular price
$24.99
Sale
—
Sold Out
Silver Bells
For well known local sportscaster Bruce Dalt life is all about competition. From his job to his family life Bruce Dalt lives by one creed "for the win." So when his overly competitive spirit lands him in a volunteer position ringing bells for the Salvation Army's annual Christmas drive, Bruce simply turns that into a competition too. As he struggles to understand life is not all about winning, he will also discover the true meaning of Christmas and family. From Pure Flix Entertainment comes a family friendly holiday film, Silver Bells. Starring Bruce Boxleitner (Love's Resounding Courage), Kenton Duty (Amazing Love), Antonio Fargas, and Bridgette Newton, the film Silver Bells combines laughter and lessons into one enjoyable holiday film.
The Story
Veteran local sports anchor Bruce Dalt (played by Bruce Boxleitner) has a wonderful job that suits his competitive spirit. He has a wonderful wife, Piper (played by Bridgette Newton), and two lovely kids, Jason (played by Kenton Duty) and Kasey (played by Laura Spencer). There is one thing that ties his wonderful life together, however, and that is his competitive personality. For Bruce Dalt the star of Silver Bells everything, and that means everything, in life, is played "for the win." Whether it is high school basketball, parking at the grocery store, or holiday shopping there is one goal in Bruce Dalt's life and that is to come out on top. With a philosophy like that, it is no surprise that he eventually gets himself into trouble; big trouble. It all starts with a play at his son Jason's basketball game that the referee called (or rather did not call). Sparked by his naturally competitive spirit Bruce gets into a confrontation with the well-intending referee. Instead of the outcome, he intended Bruce only ends up with a technical foul and the referee? Well, he ends up with a bloody nose. Things are already not looking up for the competitive sportscaster from Silver Bells, but they are about to get a lot worse. When the three competing TV stations show Bruce's unfortunate encounter with the referee, Bruce finds himself demoted at work and facing charges placed by the referee. While he manages to talk his way out of harsher punishments, Bruce finds himself doing community service with the Salvation Army to make up for his behavior. Given, or rather "sentenced" to the task of a bell ringer, Bruce finds himself humiliated standing outside of the grocery store with a silver bell and a red bucket. The star of Silver Bells even contemplates wearing a ski mask so no one will recognize him. Bruce quickly finds a way to turn even bell ringing, raising donations, and filling food baskets into a competition, even after the head of the Salvation Army a kind man named Melvin (played by Antonio Fargas) tries to turn his heart attitude around. As Bruce struggles to understand the true meaning of teamwork, he also learns valuable lessons about patience, humility, the spirit of Christmas and family. Will he manage to regain his wonderful life or will competition have destroyed the ideal world he had?
Winning or Losing
For most of his life Bruce Dalt from the film Silver Bells has lived his life around the idea that you must always win, and if you do not win then you lose, there is no in between. When his overly competitive attitude lands him hours of community service as a Salvation Army bell ringer Bruce also gains hours to consider his life goals and his life creed. As Bruce works to regain his standing in the community he realizes that life is less about winning or losing and more about the journey in between. Life is not about the end goal, but about teamwork, about enjoying the moments in between with your family. With some help from his loving family, the star of Silver Bells discovers that maybe there is more to life than points and trophies, there is also love and memories.
Christmas Spirit
Sentenced to the task of ringing a bell to collect donations for the Salvation Army Bruce first resents his worthless and humiliating job, then quickly turns it into a competition. Driven by the desire to collect more donations than any other bell ringer Bruce quickly becomes slightly terrifying to the well-meaning grocery shoppers as he accosts them outside the automatic doors for donations. It takes some work from the head of the Salvation Army, a kind-hearted, patient man named Melvin, but Bruce slowly learns in the film Silver Bells is not to raise the most money, but to remind Christmas shoppers of the true spirit of Christmas; generosity and giving. As Bruce works more with the Salvation Army, delivering food baskets and other generous Christmas gestures, he begins to realize how wrong his own heart attitude about Christmas has been. As viewers watch Bruce's heart transformation in the film Silver Bells, they too will be reminded that the spirit of Christmas lies not in competition or money, but in generosity and kindness.
Conclusion
A heartwarming holiday film, Silver Bells is filled with many valuable lessons viewers of all ages can learn from. From remembering that the true spirit of Christmas lies in generosity, to remember that life is not about points and scores but about memories and family Silver Bells is filled with messages viewers young and old alike will be reminded by. Bruce's antics in the film Silver Bells will have viewers laughing at the ridiculous competition driven life he leads and smiling at the ski masks and strategies he employs to avoid recognition. Filled with humor and lessons, the film Silver Bells will delight holiday viewers of all ages.
Silver Bells has not been rated by the Motion Picture Association of America. This film received the "Family Approved" award for all ages from the Dove Foundation. As always, it is recommended that parents preview all content to determine what is suitable for their children, but the film Silver Bells is generally considered appropriate for most audiences.