---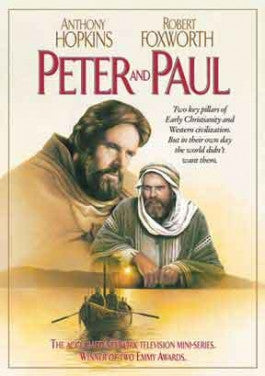 Sale
Peter and Paul DVD
Watch Trailer
Additional Information
Languages: English, Spanish
Run Time: 194 minutes
Screen Format: FS
Closed Captioning: Yes
Region Code: 0

See More
Sale price $8.99 Regular price $19.99 You save 55%
Estimated arrival between and for USA.

---
You might also like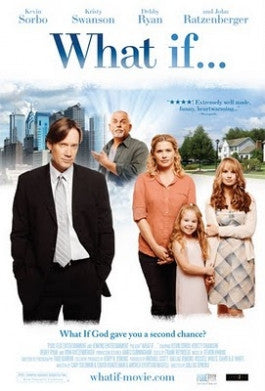 Sale price $8.99
Regular price
$9.99
Sale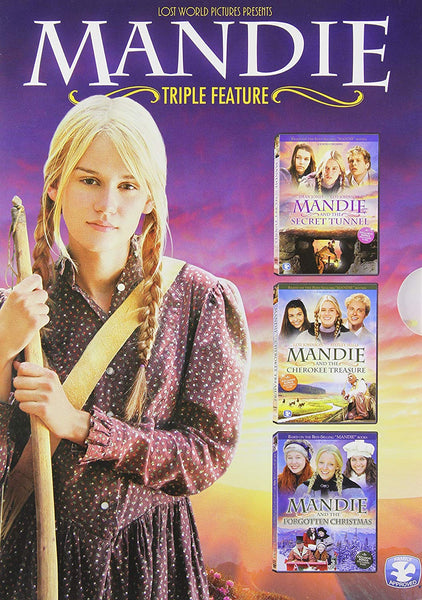 Sale price $9.99
Regular price
$19.99
Sale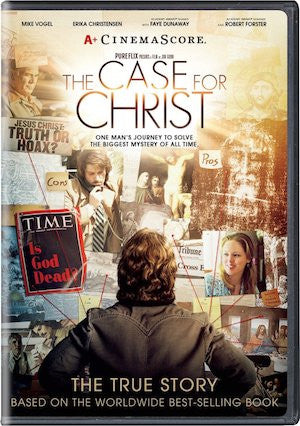 Sale price $14.99
Regular price
$24.99
Sale
—
Sold Out
Peter and Paul DVD
In first century A.D. two men are changing history forever. United under a common belief, Jesus Christ, yet facing opposition from without and turmoil from within, Peter and Paul, starring Anthony Hopkins as Paul and Robert Foxworth as Peter, tells the story of the early Christian Church as it struggles to survive.
Centered around the lives of the apostles Peter and Paul, this television mini-series, based on the Biblical narrative found in the New Testament, follows two men as they work to spread the gospel throughout Asia Minor and Europe in the face of violence, opposition, and division. Peter and Paul closely follows the Biblical account, beginning with the work of the early disciples and including the stoning of Stephen, the road to Damascus, Peter and Paul's travels throughout Asia and Europe, and culminating in approximately 64 A.D. with Paul's execution and Peter's crucifixion under Emperor Nero. A real account of faith in the face of opposition, Peter and Paul brings to life the story of the early Church in the first years following Christ's ascension.
The Story
Two of the early pillars of the Christian Church, Peter and Paul stood in opposing camps following the death of Jesus. A poor fisherman, Peter was casting his nets in the Sea of Galilee when he and his brother Andrew were called by Jesus. "Follow me, and I will make you fishers of men," Jesus said, and laying aside their nets they followed him- becoming the first Disciples (see Matthew 4:18-20). As he followed Jesus through the next few years, Peter was filled both with moments of faith and those of doubt. These moments are best illustrated when Peter, out in a boat with the other disciples, sees Jesus walking towards them on the water. After Jesus calls to him, Peter responds by stepping out on the lake, but after a few steps he becomes afraid and begins to sink (see Matthew 14:22-33). While Jesus saves him from the waves, these moments of doubt still appear in Peter's life, culminating in his denial of Jesus during Jesus' trial (see Matthew 28:69-75). Despite his betrayal and times of doubt, Peter remains strong in his love and faith in Jesus Christ. Called "the rock," by Jesus and commissioned to feed his sheep, Peter would become a leader of the church following Jesus' ascension.
Although also a Jew by birth, Paul was vehemently opposed to Peter's beliefs and actions at the time the Peter and Paul mini-series begins. Paul (originally called Saul) was a Pharisee, student of the Law, and devout Jew before his conversion. His opposition of the early Christians was fierce, and he took part in the persecution of the early church, including the stoning of Stephen (see Acts 7:54-60), with zealous ferocity. His life would be radically changed, however, as he traveled to Damascus in search of Christians to capture. As he approached Damascus a bright light from heaven shone around him and a voice called out "Saul, Saul why are you persecuting me?" (Acts 9:4b). Falling to the ground in fear he cried out, asking who it was. The voice responded, "I am Jesus, whom you are persecuting,"ÌÎ_̴Ìà? (Acts 9:5b) then Jesus directed him to continue to Damascus where he would be told what to do. Blinded by the light Paul was led into Damascus where three days later he was healed by God through a believer called Ananias. Shaken to the core, Paul radically changed his life as he believed, was baptized, and began preaching the gospel (see Acts 9:1-22).
Following his conversion Paul met with much distrust from the other apostles and believers, as well as anger from his former friends, the Jewish leaders. After a plot laid by the Jewish leaders to kill Paul was uncovered, he escaped Damascus through a basket lowered from a window in the dead of night. Fleeing to the disciples in Jerusalem he was initially met with great distrust. Fearing a trap, the believers in Jerusalem rejected Paul except for a man called Barnabas. Barnabas had recognized Paul's zeal for the gospel, and after watching him preach boldly Barnabas led Paul to the apostles and convinced them of the legitimacy of Paul's conversion. After another plot to take Paul's life was revealed, the apostles sent Paul to Caesarea and then Tarsus, the first of Paul's many journeys throughout Asia and Europe to spread the gospel and strengthen the churches (see Acts 9:23-31).
During this time Peter had worked heavily spreading the gospel in and around Jerusalem. After receiving the Holy Spirit on Pentecost, Peter had preached boldly before Jerusalem and about three thousand individuals were added to the number of the early believers on that day alone. After healing a lame beggar in the temple sometime later, Peter and John were arrested and taken before the Jewish High Council where they were directed not to preach or teach in Jesus' name. Despite threats from the Council, the apostles continued to preach the gospel boldly in and around Jerusalem. Many sick were healed and the number of believers grew rapidly until at last the Jewish leaders arrested the apostles, including Peter, once more. This time, the Lord sent an angel in the night to open the prison cells, and in the morning the Jewish people found the apostles preaching in the temple again. Filled with fear and anger many of the leaders wanted to kill the men, but were convinced only to beat and release them. Only a while later, however, a believer called Stephen would be stoned for preaching the gospel, and the lives of Peter and Paul would intersect for the first time. (You can read the events described herein Acts 2:1-7:59.)
Conclusion
The mini-series Peter and Paul continues this Biblical story of Peter and Paul's lives through their deaths. Describing their work throughout Asia and Europe, the miracles they performed, the lives with which theirs intersected, and their disagreements and reconciliation laid as they are written in the New Testament. A real life adventure story of faith, grace, redemption, and God's awesome acts Peter and Paul stars Anthony Hopkins as Paul and Robert Foxworth as Peter. The series was directed by Robert Day in association with Universal Pictures. Peter and Paul is the winner of two Emmy Awards.
Peter and Paul is not rated and may include violence and issues not suitable for young children. Parents are encouraged to review Peter and Paul for their children, but this series is acceptable for most audiences.
---
DVD Features:
Bonus Material:
-Biographical information on leading actors
-Chapter titles provided for easy scene access
Format: Closed-captioned, Color, DVD, Subtitled, NTSC
Language: English
Region: Region 1
Aspect Ratio: 1.33:1
Number of discs: 1
Rating:

NR (Not Rated)

DVD Release Date:1981
Run Time: 194 minutes