---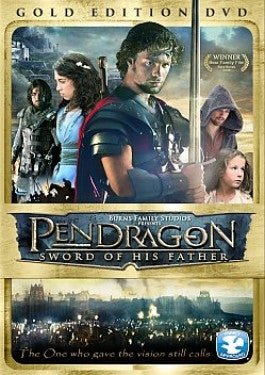 Sale
Pendragon: Sword Of His Father Gold Edition DVD
Watch Trailer
Additional Information
Director: Chad Burns
Languages: English
Run Time: 81 Minutes
Screen Format: WS
Sale price $10.00 Regular price $19.99 You save 50%
Estimated arrival between and for USA.

---
You might also like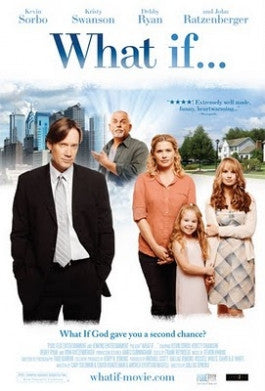 Sale price $8.99
Regular price
$9.99
Sale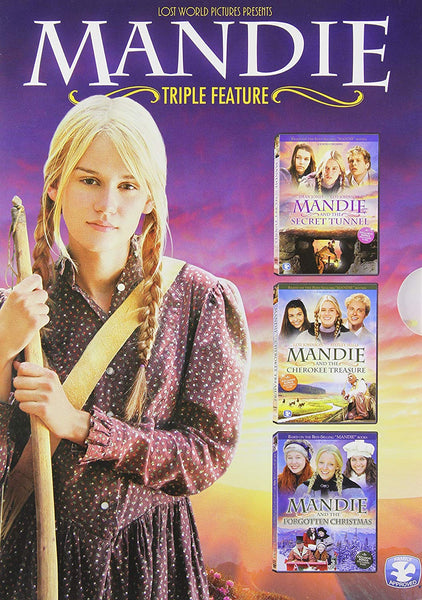 Sale price $9.99
Regular price
$19.99
Sale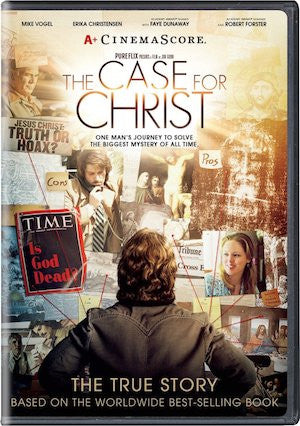 Sale price $14.99
Regular price
$24.99
Sale
—
Sold Out
Pendragon: Sword of His Father Gold Edition
The time is 411 A.D. The place is the Isle of Britain. As the Roman Empire begins to crumble its strong and powerful soldiers are called back to defend the dying capital of the empire. The Isle of Britain is left defenseless once more to Saxon invaders. The son of the British Chieftain Justinian the Pendragon, Artos has grown with the vision his father entrusted to him to defend the people God has placed in their care. But when barbarian Saxons invade his village, Artos is left with nothing only the vision of his father. The first, award-winning film from the Christian film company Burns Family Studios that brought you Beyond The Mask, comes a story of redemption and hope in the midst of Britain's Pendragon: Sword of His Father.
Brave Knights and Fair Maidens
Artos (played by Aaron Burns) has had a happy childhood. He has laughed and run along the streets of his quiet coastal town, and played happily with his sisters under the loving eye of his mother and father. He has learned many lessons from his father, to carry the wood, to pound the metal, to handle a blade, to know that your life has a purpose. And, ever since he can remember Artos has had one vision. It was the same vision his father, the great Chief Justinian the Pendragon, entrusted to him; Defend the people, honor God. Yet know, as he has grown into a man, this vision is becoming harder and harder to achieve. The Roman Empire is crumbling. The legions are pulling out. And his land, and people, are left defenseless against the Saxons that would quickly swoop in and devour their homes and land. And Artos falters in his vision. And his confidence.
When an attack of Barbarian raiders burns his quiet coastal village, destroys his home, and murders his father and their people Artos is left the only survivor. Yet, he survives only to be taken as a Saxon slave. Under the hard will of the Saxons Artos is crushed until only a distant glimmer is all that remains in his heart and mind to remind him of the happy times of his youth and the vision he once held so closely. He is without hope, the young Pendragon is despairing.
Then one night, in Pendragon-The Sword of His Father, Artos is given the chance to flee. And he does. He runs, until exhausted he collapses in the snow. Worn and weary Artos is about to give up, until God intervenes. With a new hope, new vision and new faith Artos sets off once more on his journey to the mountain stronghold of Arfon where the British ruler Ambrosius is gathering the remaining Britons to halt and turn back the invading Saxons.
Among those gathered with Ambrosius, Artos finds new strength, and new friends, especially in the form of a young man named Brotus. Artos; courage and vision have soon won the hearts of many Britons, including the heart of Ambrosius, daughter Wenneviera. Yet, there are those who do not share the same affection for the young Pendragon. And when plots, betrayal and treachery once more threaten Artos happiness he must make a choice between the woman he loves and the people his father called him to defend.
Burns Family Studios
It started as a fun project: building a log cabin on the family property during a summer vacation with cousins. Then someone suggested they film a "cowboys and Indians" movie in their newly completed structure. It sounded fun to the cousins so they decided to try it out. What started as a fun, family project turned into something much bigger. Soon the two families were making short films and then someone suggested they go bigger; make an entire feature length film. Never ones to stop at a challenge the two homeschooling families decided to try, and Burns Family Studios was born. The two Burns families pooled their talents, finances, time and resources to create their first film Pendragon: Sword of His Father. Like many other Christian film companies such as the Kendrick brothers, the Burns Family Studios called on talents of their local friends and church as well as fundraising efforts to complete their film. And all in all it took three years. It was a challenge, and a learning process, but the Burns families finished Pendragon: Sword of His Father using friends and family as actors, directors, cameramen, stuntmen, costume departments, and more. After completing Pendragon: Sword of His Father the families took some time off, but in 2015 cousins Aaron and Chad Burns (who starred in their first film) joined with their other family members to once more direct and produce another film, Beyond The Mask, this time with well-known actors such as John Rhys-Davies and Andrew Cheney. A lesson on chasing your dreams, facing challenges, and banding together with fellow friends and believers to accomplish something crazy, the Burns Family Studios film Pendragon: Sword of His Father is a film produced by a faith rooted family, for faith rooted families.
Full of action, adventure, intrigue, and more Pendragon: Sword of His Father will entertain viewers old and young alike. The hard work, dedication, and passion for faith based films that drives the Burn Family Studios shines through in this saga about a young Britain finding his purpose and defending his homeland.
Pendragon: Sword of His Father has not been rated by the Motion Picture Association of America and may include issues or scenes not suitable for younger viewers. This film received the "Family Approved" award for ages twelve and up from the Dove Foundation. As always, it is recommended that parents preview all content to determine what is suitable for their children, but the film Pendragon: Sword of His Father is generally considered appropriate for most older audiences.
If you enjoyed this film from the Christian, family run film company Burns Family Studios you may enjoy their other film, Beyond The Mask story of intrigue, spies, adventure, assassins, love and redemption on the eve of the American Revolution!