---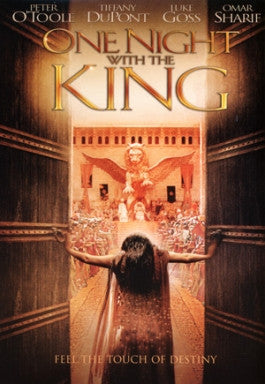 Sale
Sale price $7.97 Regular price $16.99 You save 53%
Estimated arrival between and for USA.

---
You might also like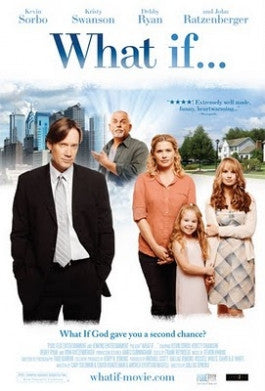 Sale price $8.99
Regular price
$9.99
Sale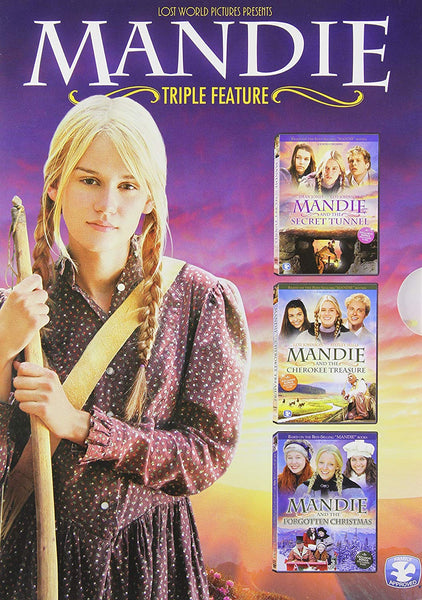 Sale price $9.99
Regular price
$19.99
Sale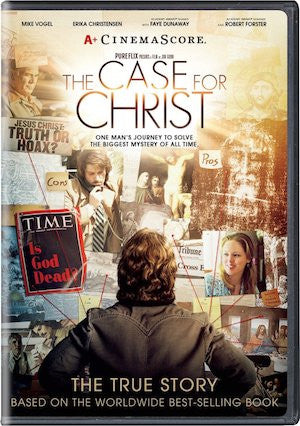 Sale price $14.99
Regular price
$24.99
Sale
—
Sold Out
One Night With The King
Her name was Hadassah and she was a Jew. She would become, however, Esther queen of Persia. One Night With The King brings to life the Biblical story of Esther like never before. From her life as a young Jewish girl, to her struggles being forced into the Persian court, to her courageous attempt to save her people One Night With The King, the story of Esther, will not only entertain, but inspire viewers. Starring Tiffany Dupont in the main role of Esther, James Callis as Haman, Luke Goss playing the role of King Xerxes, and the award winning John Rhys-Davies as Mordecai One Night With The King is the story of one girl, with a heart of courage.
The Film
Hadassah was a happy young Jewish woman. Orphaned at a young age, she lived with her uncle Mordecai, who was a scribe at the palace of King Xerxes. She dreamed of visiting Israel-- the land of the Jews. For many years her people had been exiled in Persia, but many were now returning, and she longed to see the land of her ancestors. Mordecai, however, was hesitant. He loved the joyful company of his young niece, and dangers were abundant for any young girl traveling-- especially one as beautiful as Hadassah. Their happy lives in One Night With The King were about to be dramatically changed, however. For many weeks the palace had been filled with feasting. One night King Xerxes called for his wife Queen Vashti to come before them, when she refused the King (advised by his wise men) cast her from his sight and sought to give her position to another. So, many of the beautiful young women of Persia were gathered up and taken to the palace-- and Hadassah was forced to go with them. Now Jews were not looked upon highly by the people of Persia, and so, to protect herself Hadassah adopted another name-- Esther of Susa. Now, Esther was forced to live against her customs, beliefs, and hopes. Forced to try and win the heart of the king. Her sweet spirit, and humble actions, soon captured his heart. Meanwhile, the plot of One Night With The King thickens. Haman the Agagite, was placed by King Xerxes as second in command. The Agagites and the Jews were the deepest of enemies, dating back to the disobedient action of King Saul. Haman hatched a plot to rid the country of Jews, telling King Xerxes they were spies, disloyal, and rebellious. So a decree was set forth that on a certain day all the Jews in Xerxes kingdom were to be killed-- they were not allowed to fight back. Little did Xerxes know his beloved Esther was a Jew herself. Now, Esther must find the courage to save not only herself, but also her people-- in the face of an easily angered king and his vicious second in command.
Valuable Lessons
The film One Night With The King is filled with action, adventure, and a touching story of love in unexpected places. It is, however, filled with truths and lessons viewers of all ages can learn from. Esther's story is more than a fairytale, or myth. It is a true story, from God's Word, and holds truth. One Night With The King holds very close to the actual account written in the Biblical book of Esther. Like the Biblical story, One Night With The King highlights the importance of remembering that God's plan can come about in the most unexpected of circumstances and in the most unexpected of ways. For, like Esther, we are all put in situations, "for such a time as this." Viewers can also learn courage from Esther's story in One Night With The King. When faced with the possibility of death, Esther still stood as a strong and courageous individual, willing to sacrifice herself if it could save thousands. Hope, trust, courage, strength, and most importantly faith are all woven throughout the fabric of Esther's story, and the film One Night With The King.
John Rhys-Davies
The superb cast of One Night With The King only benefits with the inclusion of John Rhys-Davies. This Welsh actor has quite the list of films under his belt. His first well known film series was Indiana Jones, but many viewers will know him best for his portrayal of Gimli the dwarf in the beloved Lord of The Rings trilogy. Though known for his famous work in the world of secular entertainment, John Rhys-Davies has also devoted much of his time to Christian based films and filmmakers. Recently he starred in Peter--The Redemption, a film that brings to life the story of Peter the disciple of Jesus. In fact, John Rhys-Davis starred in a little known film centered entirely around the making of the King James Bible (2011). He has also worked with smaller Christian film companies on films such as Return To The Hiding Place, the award winning sequel to Billy Graham's movie based on the true story of Corrie ten Boom. In 2015 he starred in Beyond The Mask, a spectacular movie which was written and produced by a small family run Christian filmmaking company called Burns Family Studios. John Rhys-Davies career has been marked with blockbuster films, but he still seeks to promote and display the Word of God through the gifts God has given him. His heartfelt portrayal of Mordecai in One Night With The King will encourage and give hope to viewers of all ages.
One Night With The King has been rated PG by the Motion Picture Association of America for violent, thematic, and sexual elements. This film received the "Family Approved" award for ages twelve and up from the Dove Foundation. As always, it is recommended that parents preview all content to determine what is suitable for their children, but the film One Night With The King is generally considered appropriate for most audiences.
̴Ì_