---
Sale
Gods Outlaw: The William Tyndale Story DVD
Watch Trailer
Additional Information
Languages: English, Spanish, Portuguese and Korean
Release Date: 12/31/99
Run Time: 93 minutes
Screen Format: FS
Subtitles: English
Region Code: 1

See More
Sale price $5.00 Regular price $19.99 You save 75%
Estimated arrival between and for USA.

---
You might also like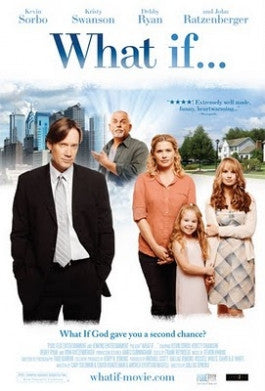 Sale price $8.99
Regular price
$9.99
Sale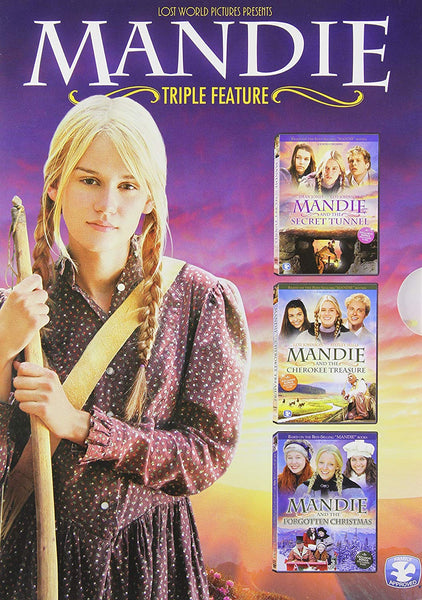 Sale price $9.99
Regular price
$19.99
Sale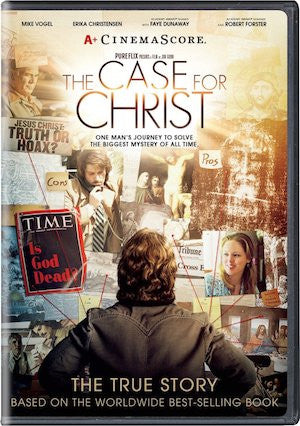 Sale price $14.99
Regular price
$24.99
Sale
—
Sold Out
God's Outlaw: The Story of William Tyndale DVD
God's Outlaw: The Story of William Tyndale is a touching film that chronicles the life and endeavors of William Tyndale, known as the Father of the English Bible. His moving and powerful story is brought to life on screen through this DVD. This film is full of different things, such as church intrigue, false justice, as well as international politics. Despite all these things, Tyndale's life also included an amazing faith and spiritual victory throughout the world. Because of him, modern Christianity is very wide-spread and Bibles can be found in the language of the common people. God's Outlaw: The Story of William Tyndale tells the amazing and heroic story of one of history's greatest and most influential men: William Tyndale.
The Life and Works of William Tyndale
William Tyndale, known for the Tyndale Bible, has a truly amazing story. His life was full of many different things, some wonderful and some terrible.
In 1506, Tyndale decided to attend Oxford University. There, he studied and received a Bachelor of Arts degree in 1512. That same year, he became a subdeacon in the church, which was a huge step for him. He was known for being very virtuous and studious, garnering him a good reputation in the community. He began to study theology and became very interested in the Bible and in the teachings presented there.
One of Tyndale's most impressive skills was his talent for languages. Over the course of many years, he became fluent in French, Greek, German, Hebrew, Italian, Spanish, English, and Latin. In 1517, he attended the University of Cambridge. Tyndale had a great heart for learning and wanted the common people to be able to learn too. The Church was known for its strict practices regarding the Bible. They did not believe that everyone should have access to the Bible, so only those who knew the higher language were able to read the teachings presented there.
After attending the University of Cambridge, he became a chaplain in the home of Sir John Walsh, as well as a teacher to his children. Tyndale was very opinionated and outspoken about his beliefs. He did not hold to the traditional teachings of the church, but was a revolutionary who began evaluating the commonly held beliefs. Because of his outspokenness, he was summoned before the Chancellor of the Diocese of Worcester. No charges were issued, but he was given a warning to adhere to the teachings of the Church.
Tensions between Tyndale and the leaders in the Church escalated further, as one of them said that it would be better to adhere to the laws of the Pope than the laws of God because the Pope was more powerful. This angered Tyndale greatly and he unabashedly spoke out against the Church, stating that he would forsake the Pope long before he would forsake God.
Because of this, Tyndale left for London, deciding it was best to get away from the leaders he had been formerly affiliated with. Here, he sought permission to translate the Bible into English. This was a risky move, but Tyndale strongly believed that the common man should be able to read and understand the Bible in his own language. He requested help from Bishop Cuthbert Tunstall, but was denied.
Tyndale found help from a cloth merchant and began the long process of translating the Bible into English. In 1525, he finished translating the New Testament into English and declared it ready for distribution. Copies were printed in Worms and Antwerp, but had to be smuggled into England and Scotland because there was a heavy ban placed on the English New Testament.
In 1526, Bishop Tunstall, the same bishop who refused to help Tyndale earlier, condemned the English New Testament. Booksellers were warned to not sell this book and to be aware of any copies that might be smuggled in. Bonfires were hosted and copies of the New Testament burned publicly.
This caused quite a stir amongst even those most faithful to the Church, because God's holy word was being burned. People began to wonder if perhaps Tyndale was right and the Church was in the wrong. Cardinal Wolsey stated in an open court in 1529 that Tyndale was a heretic and condemned him as such.
Tyndale was able to move to Antwerp and remain there safely for six years, still continuing his work. Unfortunately, in 1535, he was betrayed by a man named Henry Phillips and was seized in Antwerp. He was then taken to the castle of Vilvoorde and held there until his trial.
In 1936, he was put on trial and condemned to death for heresy against the church. His sentence was to be burned to death. Thomas Cromwell tried to intercede on his behalf and stop the terrible execution that was about to take place, but he was unsuccessful. The church was bent on destroying Tyndale and getting rid of his influence forever.
Tyndale was tied to a stake, strangled to death, and then burned. His final words before his death were a plea to God to open the Church of England's eyes. His faith shone through till the very end, even in the face of imminent death and cruel punishment.
However, his work was not in vain. Within four years of Tyndale's death, four different English translations of the Bible were published in England. The king instigated this, showing a major change that was sweeping across England. All of these translations were based on Tyndale's work, showing just how much impact he had on the world.
God's Outlaw: The Story of William Tyndale recalls this entire story and gives many more details about the life of Tyndale. His work was amazing and still impacts religion today. Many modern translations of the English Bible, including the New American Standard Bible as well as the English Standard Version are based on Tyndale's work. His fervor for Christ and his incredible faith shine brilliantly through the screen in God's Outlaw: The Story of William Tyndale.
---
DVD Features:
Subtitles: English
Bonus Material:
- Chapter titles for easy scene access
- Biographical information on director and leading actors
- In the DVD-ROM folder: Christian History magazine article and study guide/worksheets in PDF format
- Abridged version with commentary by Ken Curtis
Format: Color, DVD, Soundtrack, Subtitled, NTSC
Language: English, Spanish, Portuguese, Korean
Number of discs: 1
Rating:

NR (Not Rated)

Run Time: 93 minutes