---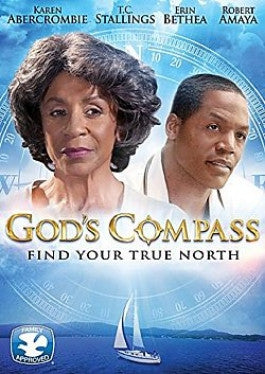 Sale
God's Compass DVD
Additional Information
Cast: Robert Amaya from Courageous
Director: Stephan Schultze
Producer: Scotty Curlee, Stephan Schultze
Languages: English
Release Date: 5/2/12
Run Time: 104 Minutes
Closed Captioning: No
Region Code: 1

See More
Sale price $6.99 Regular price $19.99 You save 65%
Estimated arrival between and for USA.

---
You might also like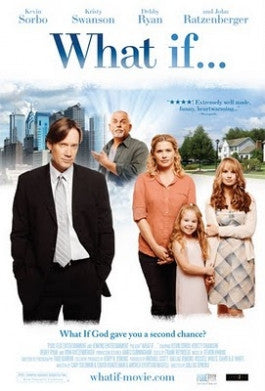 Sale price $8.99
Regular price
$9.99
Sale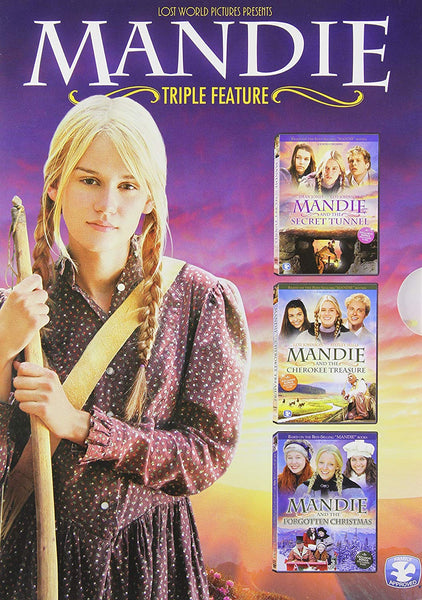 Sale price $9.99
Regular price
$19.99
Sale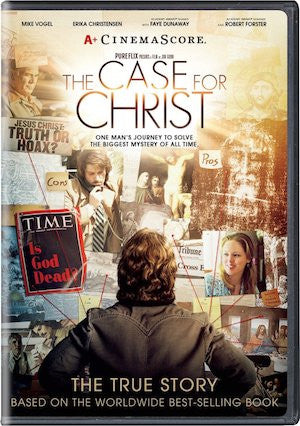 Sale price $14.99
Regular price
$24.99
Sale
—
Sold Out
God's Compass
An inspiring story of God's powerful gift of redemption
God's Compass is a terrific film from Working Title Agency and Liberty Motion Pictures that brings assurance of God's plan for everyone's life, along with a message of hope for all who watch this film. This miraculous story explains how God has a true north for our lives, a way to give us hope and a future. Through the story of Isaac, Suzanne, David, and Eli, you can experience this charming story firsthand and witness how God works in the lives of His people. Watch the incredible, life-changing story of Eli and see how God can turn our sinful lives around into something good and redeeming.
This film has a star-studded cast, including Karen Abercrombie and T.C. Stallings (both who played main characters in the hit Christian movie War Room). The film also features Jazelle Foster, Joey Ibanez, Erin Bethea (Fireproof), and Robert Amaya (Courageous). With a fantastic story and incredible actors to live out the story, this is a film experience you do not want to miss. If you are a fan of other Christian films, especially the Kendrick brothers' films like War Room, Courageous, and Fireproof, this is certainly a Christian movie you will want to experience for yourself. Starring Karen Abercrombie, the feisty Miss Clara from War Room, this is a perfect family film to enjoy together. God's Compass is a fantastic Christian film for the whole family.
The Story
In God's Compass, follow the lives of Suzanne and her son David. As the movie begins, we find them grieving with the loss of Suzanne's husband and David's father Isaac. Isaac was a good and loving father and was a wonderful man to both Suzanne and David. They find themselves lost and lonely after his death, but little do they know the eventful plans God has in store for them. Three years after the death of her husband, Suzanne still finds herself discouraged and greatly missing him. She decides shortly after that it is time to end her teaching career and retire. But as she retires, she begins to wonder what she should do with her life now. She finds a huge void in her life now that she has quit her teaching and she begins to realize that God is calling her to something bigger and greater.
Meanwhile, Suzanne's son, David is busy beginning his own family, as his wife Jessica is about to give birth to her first baby. Extremely late in her pregnancy, Jessica is driving home and is forced to pull over on the side of the road after experiencing intense premature contractions. She finds herself scared because she worries she may be about to have this baby on the side of the road. As her pain increases and she finds herself lost and alone, she sees a man outside her car. Could he be here to help her? Find out in God's Compass.
God's Compass also follows the story of this man. It soon turns out that this man is 16-year-old Eli, a juvenile delinquent with a long and sordid past of car theft. Lost and discouraged, Eli is determined to run from foster care so as not to be broken up from his sister Naomi. Avoiding foster care, he is forced to steal and sell cars in order to make ends meet. He was planning on stealing another car on the side of the road when it turned out that Jessica was in this car. When he looked in, he witnessed a very pregnant woman in trouble and about to give birth. It was at this moment that he had to make a tough decision. Should he help her out and get her to the hospital, or should he steal the car and take off, never looking back at what he'd left behind?
In the defining moment of God's Compass, Eli decides to take the good path and drive Jessica to the hospital. Eli realizes the choice he has made will have some very real and perilous consequences. By driving her to the hospital, he is basically condemning himself to years in prison. And sure enough, as he arrives at the hospital, he is caught by a police officer and taken into custody.
After this encounter, Jessica's family begins to get to know Eli better. Suzanne, in particular, takes a special interest in Eli and begins to spend time with him in jail, explaining that she is here to help him and he can be set free through God's redeeming word.
It's at this moment that Eli must make another choice. Should he accept what Suzanne is saying and come to form a deeper relationship with Christ for himself? Or should he pass on her offer and wait his time out in jail. He can either return to his life of crime and continue running, or he can stop and accept the love that is waiting for him. Suzanne begins to understand that this is her calling past retirement. She realizes she can never fully retire as she continues to spend time with Eli and help him out of his dark and depressing situation. God's Compass is a powerful experience of redemption and forgiveness.
Conclusion
God's Compass is an encouraging story of faith, hope, and freedom through Christ. Several of the characters in this film find themselves lost and unable to escape from the deep pit of depression they find themselves in. But through the film and through the events that happen, they begin to find themselves comforted by God's word. They begin to see His transforming powers in their own lives and they see how He works marvelously in his children's lives.
This is most of all a story of redemption and hope. If you ever feel like God doesn't care about you, or your life serves no purpose, this is a perfect film to watch. It is a helpful reminder that God has a plan for your life and He truly cares for you and loves you. This is a fantastic film with a great storyline, terrific actors, and a wonderful reminder of God's love for his people. With a star-studded cast and a message of hope God's Compass is a must-see Christian movie.