---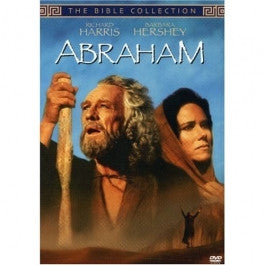 Sale
The Bible Collection: Abraham DVD
Watch Trailer
Additional Information
Cast: Richard Harris, Barbara Hershey
Producer: NR
Languages: English, Spanish
Release Date: 9/5/02
Run Time: 187 minutes
Subtitles: English, Spanish, French
Closed Captioning: Yes
Region Code: 1

See More
Sale price $7.99 Regular price $19.98 You save 60%
Estimated arrival between and for USA.

---
You might also like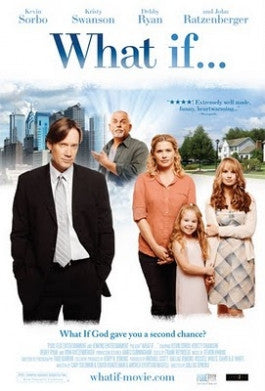 Sale price $8.99
Regular price
$9.99
Sale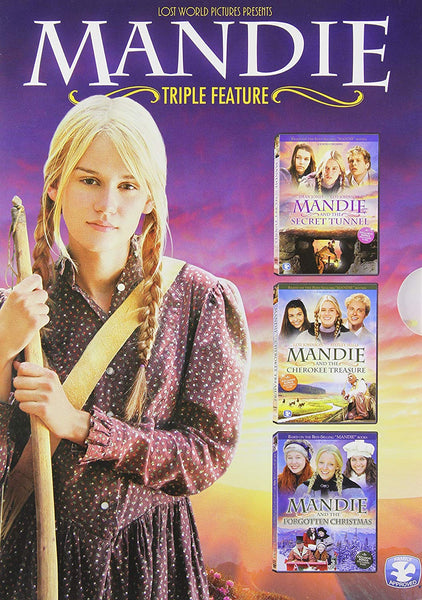 Sale price $9.99
Regular price
$19.99
Sale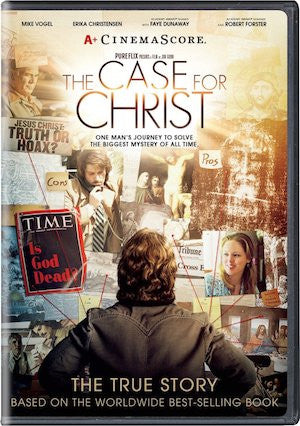 Sale price $14.99
Regular price
$24.99
Sale
—
Sold Out
The Bible Collection: Abraham DVD
Portrayed by Richard Harris, Abraham is called by God to a land he doesn't know and is told to leave his home for a new place that God would show him. In The Bible Collection: Abraham, a 1993 biblical drama, follow Abraham on his journey as he is called by God to leave his home and go to a strange and foreign land. See his journey as he causes trouble in the lands he goes through and is caught in several lies, has various incidents involving his nephew Lot, and eventually learns to trust in God to make him a great and powerful nation.
Despite some of his flaws, God saw something in Abraham and chose him to be the leader of a great nation dedicated and made holy for worshipping the Lord. The Bible Collection: Abraham God called Abraham into a strange land and then told him that he would be the father of a nation, with people more numerous than the stars in the sky and the sand on the seashore. While initially, Abraham laughed at God, explaining that he was too old and unable to ever conceive children, God told him to trust in Him and He would give Abraham children. And as God always does, He delivered on His promise and gave Abraham a son to continue his lineage through.
The story continues in The Bible Collection: Abraham. Soon after, Abraham's faith was tested a final time when God told him he needed to kill his only son, the only one that could continue his lineage and turn him into a great and powerful nation. This is the final test presented to Abraham by God. Will he step up to God's commands and risk losing his patriarchal position, or will he choose to ignore God and protect the only son he has?
The Beginning of Abraham
At the age of seventy-five, Abram was called by God to leave his homeland and go into a foreign country where he knew no one and had never been before. God told him that he had been very diligent and righteous and Abram had found favor in God's eyes. And without question or hesitation, Abram did exactly as God told him to. He left his homeland, and left his family, taking only his wife, camp, and his nephew Lot and his camp. They traveled for some time, following the instructions they received from God. Eventually, Lot and Abram came to the conclusion that they needed to split up from each other. Their shepherds had constantly argued with each other and there was major division among the two camps. Although Lot and Abram both loved each other, they knew this arrangement wasn't going to work. So Abram gave Lot the choice between going to the right or to the left. Whichever way Lot went, Abram would go the other way. Choosing the good land for himself, Lot left Abram to head the other way, into the seemingly unknown. The Bible Collection: Abraham follows this story closely, then breaking off from Lot to see the incredible story of Abraham.
After Abram left everything he knew, including his only remaining relative, Lot, God informed Abram that He was going to make him into a great nation. He was going to be the father of a numerous and powerful nation that would be blessed by God. They would become God's chosen people. Along with this change, Abram and his wife Sarai were to change their names, now becoming Abraham and Sarah.
In The Bible Collection: Abraham, it shows the difficulty the two of them had with accepting this possibility. They were both almost a century old by this point and incapable of having children. So they did what a typical human being would do; they laughed. But, God explained to them that this was all going to happen exactly as he had commanded. He was God and He could do anything. And sure enough, just as God had promised, a year later they had a son by the name of Isaac. Through Isaac, Abraham could continue his lineage. This would be the beginning of the incredible nation that God had promised Abraham.
Soon after, God issued a final challenge of sorts to Abraham. He had tested Abraham several times over his life and had found him to be rather resilient and faithful. But God needed a truly strong and tested man to be the patriarch of his chosen nation. And so God had one final test for Abraham. He told Abraham one day that he needed to kill his son as a sacrifice to the Lord. To Abraham, this surely didn't make sense. God spent all this time promising and then delivering Abraham a child, and now He was going to take him away? What did this mean for the future of Abraham's lineage?
However, the Bible does not record him questioning God's order. It simply shows him taking Isaac up to the top of a mountain and preparing to sacrifice him. However, as Abraham raised the knife to end Isaac's life, an angel appeared and stopped Abraham from killing his son, commending him on his genuineness and willingness to do as the Lord had said. The Bible Collection: Abraham shows this man of God in a stunning new light with a powerful and well-documented story.
Conclusion
The Bible Collection: Abraham is a powerful retelling of an incredible story from the book of Genesis, and is one you do not want to miss. The story of Abraham is an incredible one and despite some missteps and mistakes he made, he's still considered in Hebrews to be an amazing man of faith. In the end, Abraham exhibited incredible faith by being willing to sacrifice his own son. This 1993 drama features Richard Harris as Abraham along with Barbara Hershey, Maximillian Schell, Vittorio Gassman, and Carolina Rosi. If you were a fan of other films in the Bible collection, such as Joseph, Jacob, or Moses, you will definitely want to add The Bible Collection: Abraham to your collection.