---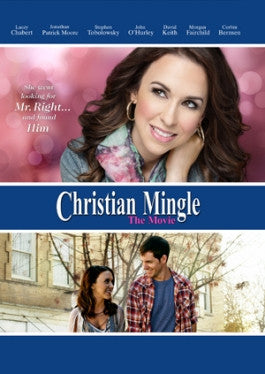 Sale
Christian Mingle DVD
Additional Information
Cast: Lacey Chabert, Jonathan Patrick Moore, Stephen Tobolowsky, Corbin Bernsen, John O_�_Hurley, David Keith, Morgan Fairchild
Director: Corbin Bernsen
Producer: Chris Aronoff, Suzette Schafer
Languages: English
Dove Approved: Dove Family Approved
Release Date: 1/12/11
Run Time: 99 minutes
Subtitles: English
Closed Captioning: Yes

See More
Sale price $5.99 Regular price $19.99 You save 70%
Estimated arrival between and for USA.

---
You might also like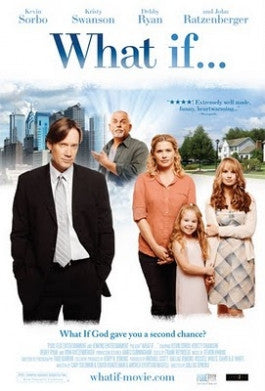 Sale price $8.99
Regular price
$9.99
Sale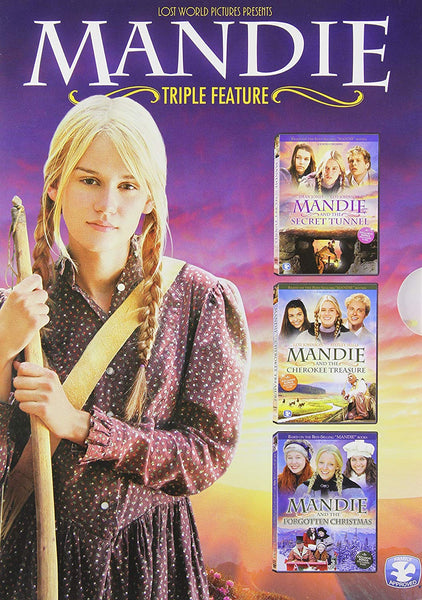 Sale price $9.99
Regular price
$19.99
Sale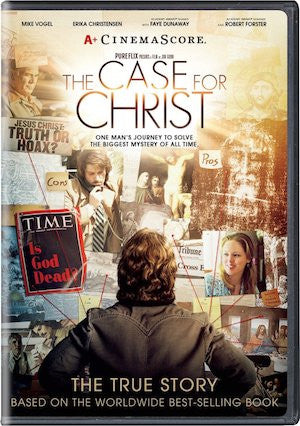 Sale price $14.99
Regular price
$24.99
Sale
—
Sold Out
Christian Mingle
Successful career woman Gwyneth Hayden seems to have it all. She is pretty, smart, has a successful job, a nice apartment, and great friends. There is only one thing missing-- a man. Unfortunately every attempt she has made to find the right guy has ended in, well, disaster. In a moment of desperation she fills out a profile on the online dating site Christian Mingle, and she finds a nice guy. There is only one problem-- she may have told a little lie-- alright a big lie-- to get this far. Christian Mingle, starring Lacey Chabert, Jonathan Patrick Moore, Stephen Tobolowsky, John O'Hurley, Morgan Fairchild, David Kieth, and Saidah Arrika Ekulona, is a heartwarming story about faith and love.
The Film
Life for Gwyneth Hayden (Lacey Chabert) seems to hand out good things. After all, she is pretty-- beautiful really, she has a stunning wardrobe, a contagious laugh, a witty sense of humor, a great job, the apartment of her dreams, and an amazing group of friends. The one thing life cannot seem to send her way, however, is Mr. Right-- or even Mr. Close-to-Right. When the last single friend of the thirty something star from the film Christian Mingle gets engaged she realizes she is the last one to find the right man. It is not for a lack of trying. She has had her fair share of dates and short term relationships, but none of them seem to work out, and most end in disaster. In desperation Gwyneth fills out a profile for the online dating site Christian Mingle which she happened to see advertised. There is only one big problem, however. Gwyneth is not a believer. Hoping to bluff her way to Mr. Right, Gwyneth checks out "Christianity and the Bible for Dummies" and hopes praying over coffee will get her to the altar. She finally gets a good date too, at a coffee shop with what appears to be her dream man, a guy named Paul (Jonathan Patrick Moore). This is where things get a little sticky, however, because Paul is actually a believer. He loves the Lord, and the girl from Christian Mingle is a little bit in the deep end. After bluffing her way through a couple dates and a Bible study Gwyneth attends church (for the first time in years) and meets Paul's parents. His mother (Morgan Fairchild) immediately suspects something, but Paul is too much in love to see it. When a missions trip to Mexico finally brings to light Gwyneth's deception, however, the couple struggle to find their faith and trust once more.
Powerful Themes
The film Christian Mingle is filled with powerful themes and messages viewers of every age can learn from. Obviously, Gwyneth's actions will remind viewers the importance of the truth. Deception only hurts yourself, destroys trust, and ends in sorrow, and Gwyneth's story is a shining example of how deception can destroy relationships. Gwyneth's story in Christian Mingle, however, is a wonderful example of how God can redeem broken people and stories. As Gwyneth begins attending church and reading her Bible (all for show) she begins to realize what faith actually is. Her efforts to catch a guy, in reality catch her in the middle of her tracks and make her stop and wonder what she really wants her life to be. Through her journey Gwyneth discovers that she has been looking for love in all the wrong places. That only God can fully love and satisfy our desires. The film Christian Mingle not only teaches the importance of honesty and truth, but also how important faith is, and how an individuals thoughts, life, and motivations can change when they are truly in love with and chasing after Jesus.
Lacey Chabert
Born in 1982 in Mississippi, actress Lacey Chabert who plays the role of Gwyneth Hayden in the film Christian Mingle has had a full career. She acted as a child, has had roles in many major films, played on Broadway, and done voice acting for many films and video games. Lacey Chabert is well known for her many roles in Hallmark films, which she enjoys because of Hallmark's values, and family focused entertainment. Though her career as an actress has been filled with success, Lacey still says that what is most important to her is her faith. She constantly maintains that her faith in God is what has kept her from the scandal and pitfalls of many young actors. Though playing a girl who struggles, and lies her way to faith, Lacey's real life is a wonderful example of how faith can positively impact those around us, and how our faith can give us a solid rock and moral home base to act from. Lacey Chabert's role in Christian Mingle stems from her own personal faith in her savior Jesus Christ.
Conclusion
Filled with some humor, relate-able struggles, a journey of faith, and a bit of romance, the film Christian Mingle will be enjoyed by viewers of all ages. Not only does Christian Mingle entertain, but it serves as a valuable reminder to all viewers that happiness can ultimately only be found in God, and that he is the only one who can truly satisfy our desires. A story of faith, trust, and learning to love Christian Mingle will remind viewers that faith cannot be faked, faith must be genuine.
Christian Mingle has been rated PG by the Motion Picture Association of America for mild thematic elements. This film received the "Faith Friendly" award for all ages from the Dove Foundation and four and a half out of five review from Focus on the Family's "Plugged In". As always, it is recommended that parents preview all content to determine what is suitable for their children, but the film Christian Mingle is generally considered appropriate for most audiences.