---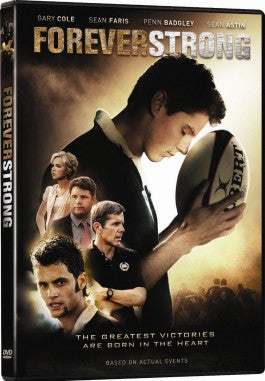 Sale
Forever Strong - The Greatest Victories Are Born In The Heart DVD
Watch Trailer
Additional Information
Cast: Gary Cole, Sean Faris, Penn Badgley, Sean Astin
Dove Approved: Dove Family Approved
Run Time: 112 minutes
Subtitles: English, Spanish
Sale price $5.99 Regular price $19.95 You save 70%
Estimated arrival between and for USA.

---
You might also like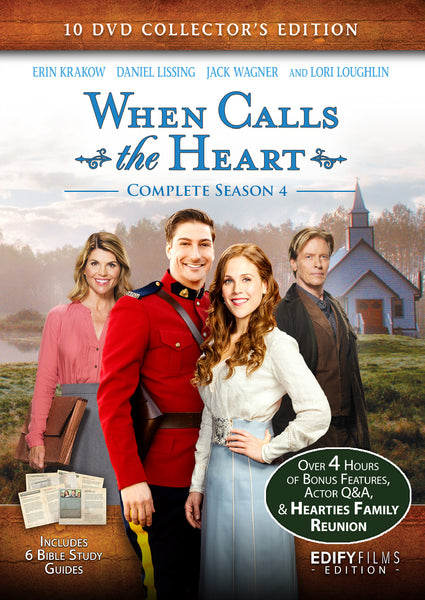 Sale price $29.99
Regular price
$49.99
Sale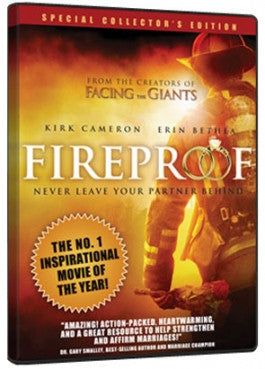 Sale price $5.99
Regular price
$14.99
Sale
—
Sold Out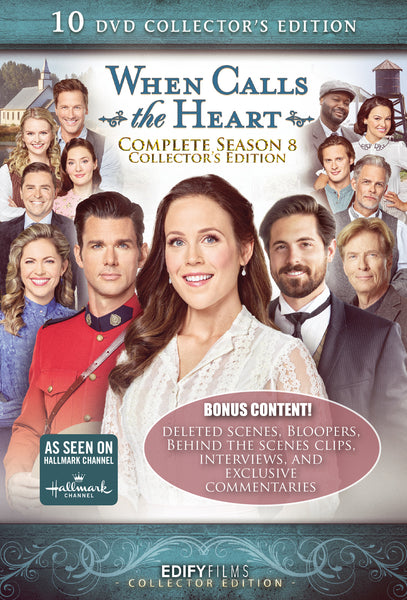 Sale price $32.59
Regular price
$49.99
Sale
Forever Strong - The Greatest Victories Are Born In The Heart DVD
Forever Strong tells the story of rugby player Rick Penning and his incredible success in sports. The athletic talk of the whole school, Rick is used to being looked up to and held as the standard for all other players. However, Rick finds himself struggling in his own personal life and is unable to maintain the perfect standard that everyone holds him to. One late night, Rick goes to a party and begins to drive home obviously very intoxicated. On the way home, he drives off the road and wrecks his car. When it's discovered that he had been drinking and driving for the second time, he is thrown into juvenile detention.
Disappointing his parents, his team, and his entire school, Rick is at the lowest point in his entire life. Bullied and mistreated in juvenile hall, it seems life couldn't get any worse. Rick finds a new chance to take back his life, though, when the warden (played by Sean Astin) presents him with the opportunity to play for the Highland High School rugby team. Landing a coveted role, Rick accepts this as his way to reintegrate into life and start over. But he immediately finds himself in trouble when he has to play his old team in their next game. Forever Strong takes you on Rick's journey as he experiences a crisis of conscience.
Rick finds himself torn then should he return to his old team or forfeit the game? Or should he try his hardest and try to beat his old team? He knows either way, he'll be a disappointment to his father, who is the coach of his old team. Will he play for his new team in his high-ranking position? Or will he return to his old team, and his father? In Forever Strong, a movie inspired by true events, Rick must learn how to grow both spiritually and physically and learn that the greatest victories are born in the heart, not on the field.
Behind the Scenes
Forever Strong was filmed back in 2006 in Salt Lake City, Utah beginning in July. It was shot at three local high schools. Sean Faris, the lead character, says he ran six miles twice a day in order to get in shape for this role. The name of the film, Forever Strong, was based off the Maori words for "Stay Strong" "kia kaha". The movie was based off a few different true stories of players at the Highland Rugby high school team.
The Story of Forever Strong
In Forever Strong, Rick Penning seemingly has it all. He has a great rugby career, a terrific high school and is admired by everyone around him for his incredible athletic prowess. He has friends, attends parties, and is generally liked by everyone with the exception of his father. Rick and his dad Rich Penning have a very strained relationship, which is only made worse by the fact that he is Rick's rugby coach. Their relationship becomes very strained, especially as Rich begins to see his son descend into rebellion and disobedience.
While Rick tries not to show it on the outside, he's really struggling. Despite his impressive athletic career and his incredible performance on the field, he struggles with his relationship with his dad, and has become known for drinking and wild partying. With one DUI already under his belt, Rick is on incredibly thin ice. One night, after another party, Rick is driving his girlfriend home while intoxicated and runs off the road, seriously injuring her and landing him with a second DUI. Because of his multiple offenses, Rick is sent off to Juvenile hall where they hope his behavior will be corrected.
Losing his position on the rugby team, one of the only things that really meant anything to him, Rick reluctantly is forced to go to juvenile hall. When he arrives, he begins to adjust to his new life. One of the wardens by the name of Marcus notices him and observes his incredible athletic ability. When he finds out about his incredible rugby talent, he puts him in a much-envied spot on the Highland High school rugby team. Although Marcus is reluctant, he works hard on the team immediately gains attention for his incredible athletic ability.
Before he knows it, they've become a successful rugby team and they have already advanced to the playoffs. This is when Rick faces a dilemma. The next team they have to play in the playoffs is Rick's old team who is coached by his very own dad! Rick is faced with the tough decision. Should he play and risk beating his old team, shaming his father, or should he sit out for the game? Forever Strong is an incredible sports film that tells an excellent story of reconciliation, based on true events that happened on the real-life Highland High school rugby team.
Conclusion
This film is an inspiring reminder of faith and commitment and will definitely be an encouragement to you in your faith. Forever Strong is also a terrific sports movie with fascinating characters and a powerful story of redemption. Follow the life of Rick Penning as he hits rock bottom and has to figure out how to pick up the pieces of his life and restore them to order again.
The most important aspect of Forever Strong is the fact that it teaches more than just rugby. Rather than being a mere sports film where the end goal is to win, this film focuses on the things that are even more important. While Rick does learn about how to grow in his rugby-playing abilities, he, more importantly, learns how to live out his faith and translate that into solid teamwork on the field. Forever Strong focuses on what's most important faith and redemption. This is a powerful movie with an incredible story. It's made all the more incredible considering the fact that it's based on a true story. This sports movie is a must-add to your collection.