---
Sale
Torchlighters: The William Booth Story DVD
Watch Trailer
Additional Information
Languages: English and Spanish
Run Time: 30 minutes + extras
Subtitles: English
Region Code: 1
Sale price $7.50 Regular price $14.99 You save 50%
Estimated arrival between and for USA.

---
You might also like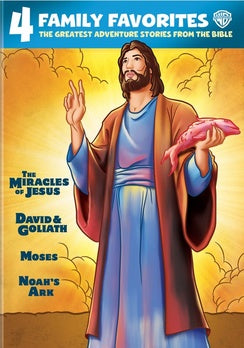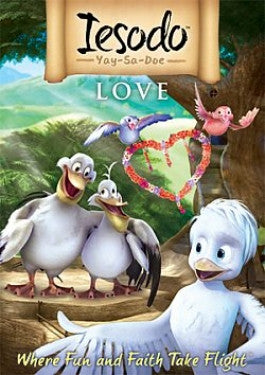 Sale price $9.17
Regular price
$9.99
Sale
—
Sold Out
Sale price $5.99
Regular price
$14.94
Sale
—
Sold Out
Torchlighters: The William Booth Story
The year is 1861, and London's East End is not exactly the first place you want to find yourself on a dark night...or really any time at all for that matter. For one Londoner, however, the strife ridden East End neighborhood seems to draw him. From Voice of The Martyrs comes another animated Torchlighter film about the life of the founder of the Salvation Army--Torchlighters: The William Booth Story. William Booth was a man determined to bring the gospel to the worst areas of London, faced with fierce opposition, threats, gangs, and more William Booth and his growing group of Christians bravely stood against every blow. Torchlighters: The William Booth Story is an inspiring and encouraging film of perseverance, of courage, and of strength found in faith.
William Booth
William Booth, born in 1829, was the second of five children born to Samuel and Mary Booth--booth poor laborers with little education, who lived in a suburb of Nottingham in England. When William was just thirteen he had to quit school in order to support his family, and his father apprenticed him to a pawnbroker. When William's father died just one year later William was left to help care for his family. One year after his father's death at the age of fifteen William attended a Methodist chapel--his first religious experience--and was converted, beginning his journey of faith viewers see in Torchlighters: The William Booth Story.
William Booth life was transformed by his new found faith. He began to read and study extensively to become a Methodist lay preacher, and in 1840 together with his best friend Will Sansom, William Booth began to preach to the poor of Nottingham. They held open air meetings, cottage studies, and visited the sick, poor, and dying. After his apprenticeship at the pawnbroker ended in 1948, William Booth continued to evangelize to the people of Nottingam for another year, until two events rocked his world and changed the course of his life.
The first was the death of his fellow evangelizing partner and friend Will Sansom, who died of tuberculosis early in 1849. The second was the lack of work. After his apprenticeship ended in 1848 William Booth had searched vainly for work with which to support himself, but came up empty handed every time. Finally after the death of his friend, William Booth reluctantly traveled to London to find work--the place where the events portrayed in Torchlighters: The William Booth Story would unfold. He quickly found work in a pawnbrokers shop, and attempted to continue lay preaching, but the small number of preaching jobs that came his way frustrated him, so he took to open air preaching in the streets--a bold approach he would continue for much of his life.
In April of 1852 William Booth left his job at the pawnbrokers, and took up full time preaching at the Methodist Reform Chapel in Clapham. A year later--after shortly attending Reverend John Frost's school in ministry--William Booth became the minister at another Reformers' church in̴Ì_Spalding. Through his time as an "official" minister William Booth met, fell in love with, and courted an equally passionate woman by the name of Catherine Mumford. In 1855 the two were married in London. Catherine--as viewers will see in Torchlighters: The William Booth Story--would faithfully work side by side with her husband until her death in 1890. In 1861, after a few minor disputes with Methodist leaders who did not approve of William Booth's evangelism over ministry, he resigned from organized ministry and he and Catherine became full time evangelists.
In 1865 the Booths began preaching in London's East End, reaching out the poorest of the poor, and spreading the gospel of hope and salvation to the masses. William and Catherine soon organized the Christian Revival Society (later named the East London Christian Mission), where they held services every evening and Sunday, provided soup kitchens, and reached out to help the homeless, poverty stricken, criminals, and alcoholics. The Booths were highly opposed, and although the Mission made several converts the going was very slow and painful, often resulting in injuries and danger as viewers will learn in Torchlighters: The William Booth Story.
In 1878 Booth began organizing his mission as an army for salvation--or Salvation Army--which quickly gave the group the support, organization, and encouragement to withstand the fierce opposition found in the East End. The Salvation Army even withstood thugs hired by local pub owners who were losing business due to the increase of Christians (and decrease of alcohol consumption) in the area. The struggling effort to reach the lost masses of one of London's darkest neighborhoods--portrayed in Torchlighters: The William Booth Story-- turned into a global mission reaching the lost and broken in cities around the world--The Salvation Army.
Conclusion
William Booth's story--as told in Torchlighters: The William Booth Story--is one of great perseverance and courage. It is a story of faith withstanding opposition, hatred, and violence. It is a story of a great love and zeal to reach the lost overcoming anger and aggression. William Booth's life serves as a reminder to all viewers to stand steadfast despite the persecutions of the world, to care for the lost of this world, and to cling to your faith in times of trial.
Torchlighers: The William Booth Story has not been rated by the Motion Picture Association of America, but was awarded the "faith friendly" seal for ages twelve and up by Dove Foundation. As always, it is recommended that parents preview all content to determine what is considered suitable for their children, but Torchlighters: The William Booth Story is considered appropriate for most audiences.
If you enjoyed Torchlighters: The William Booth Story, and learning about the life of a great man of faith, you may enjoy Torchlighters' other films based on the lives of Jim Elliot, Eric Liddell, Amy Carmichael, Augustine, Corrie ten Boom, and many more!