---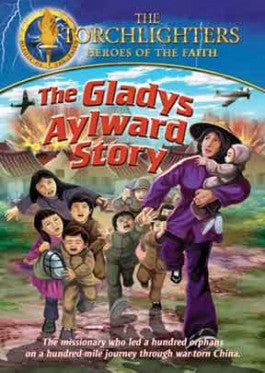 Sale
Torchlighters: The Gladys Aylward Story DVD
Watch Trailer
Additional Information
Languages: English & Spanish
Subtitles: English
Closed Captioning: Yes
Sale price $7.50 Regular price $14.99 You save 50%
Estimated arrival between and for USA.

---
You might also like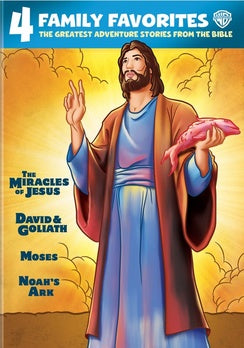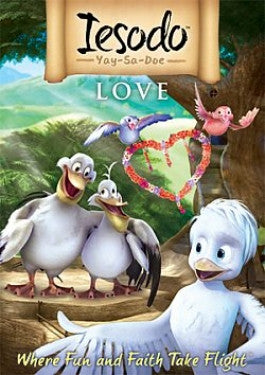 Sale price $9.17
Regular price
$9.99
Sale
—
Sold Out
Sale price $5.99
Regular price
$14.94
Sale
—
Sold Out
Torchlighters: The Gladys Aylward Story DVD
Surrounded with warfare and troopers stepping in closer, Gladys Aylward, a missionary who was injured at the time, embarks on a miles length strenuous trek over a mountain to find a safe shelter. Not for her personal protection but for the 100 orphaned kids she was taking care of. In The Gladys Aylward Story observe as Gladys' resilience and hope is not lost as she fights for the lives of the children.
The journey in Torchlighters: The Gladys Aylward Story movie
Gladys Aylward from Torchlighters: The Gladys Aylward Story was known for her small stature but she trusted in a big and powerful God. She had seen how God helped and accompanied her through difficult situations and tests. In that moment, after doing missionary work in China for several years, she had to encounter a critical decision. The Japanese assaulted the small village where she was in and the kids she was taking care of were in serious peril. In need to get the 100 children to a safe place, injured Gladys wakes them up in the middle of the night and began her trek over the mountain. There was no form of transportation and she was the only grown-up. As a result they had to take what was truly necessary. A journey like this had to be one guided by God.
The physical and spiritual strain of the trip, as anticipated, turns out to be quite monumental. Gladys was compelled to fight through her wounds, hunger, sickness and tiredness so she could take the children over the mountain to safe grounds. Through all that, Gladys knew adversary soldiers would attack in any given moment. In the Torchlighters: The Gladys Aylward Story DVD, If not singing songs on the way, Gladys would encourage the kids with stories about God. Explaining how He had helped her through various events in her life and how great He was.
In Torchlighters: The Gladys Aylward Story film, when Gladys offered her everything in the journey and felt powerless without any strength to encounter any more difficulties, places were switched. The kids who she had made sure were safe and fed were providing hope to her. The children had learned from her example. Reminding her of that God remained being God and would take them to victory. And surely, with the help of God they obtain the victory, arriving in safe grounds.
Gladys' example in Torchlighters: The Gladys Aylward Story DVD
Gladys' strong faith and fearlessness in Torchlighters: The Gladys Aylward Story DVD are a powerful standard for us. Being a young believer, Gladys encountered huge barriers. She didn't own many belongings, didn't have much money and was told not to be a server in the missions work. But Gladys knew that if God had called her to undertake something, she would accomplish it. No hurdles and barriers would hold her back as she knew God would provide and be with her in the journey. Each experience was many times unclear and hard, but she continued with God leading the way. She left a mark of conviction in China being considered the small girl with a big Savior. Her story serves as inspiration and encouragement to trust God and let Him lead the way to where he wants to take us no matter how difficult the road may seem.
The Life Story of Gladys from Torchlighters: The Gladys Aylward Story
Gladys May Aylward from the Torchlighters: The Gladys Aylward Story movie was born in London in February of 1902. Since a very young age Gladys worked as a housekeeper but always wanted to go abroad and serve as a missionary. She did all she could do to study and be prepared for that kind of work but as she applied at the China Inland Mission she was turned down because her scholastic content wasn't enough. Telling her that at her age it was rather difficult to learn a new language. After working for a British Army officer who had spent many of his days in central and east Asia, Gladys saved up money and after a tumultuous trip, she arrived in China.
She stayed in the providence of Yangcheng and there worked with fellow missionary, Jeannie Lawson and both founded The Inn of the Eight Happiness. Their travelers were welcomed to rest but also stories of Jesus and the Word of God were preached to them. After becoming an official Chinese resident in 1936 she was very well respected in the area. Locals knew her for her Chinese name meaning; Virtous One'. Helping others and sometimes putting her life at risk for the Chinese people was something she often would do. Like its shown in Torchlighters: The Gladys Aylward Story DVD due to World War II, Japanese troops attacked her village and she saved over 100 orphaned children and took them to safer grounds even though she was greatly injured. She cared for most of the kids and even adopted some of them.
After many years in China, she returned to her original home in London and after 10 years she wanted to go back to the place where her life took true meaning. Sadly, her return to China was denied due to the new communist ruling so she decided to head to Taiwan in 1958. There she kept doing missionary work and founded the Gladys Aylward Orphanage. She died in 1970 but her legacy continues on like its shown in Torchlighters: The Gladys Aylward Story movie. In London, a secondary school was named after her.
Torchlighters: The Gladys Aylward Story DVD features
The Torchlighters: The Gladys Aylward Story DVD comes with English and Spanish language audio with optional English and Spanish closed captioning for the hearing impaired. Besides the animated film there's a documentary with includes writer Carol Purves who in 2005 wrote a book based on Gladys Aylward's life (Chinese Whispers: The Gladys Aylward story (Life Stories)) and Gladys' adopted son Clifford Liu. The DVD includes a comprehensive guide to answer questions and a student guide filled with many activities for kids.
The Gladys Aylward Story DVD runs for 30 minutes and was released in the summer of 2008 by Vision Video Studios.