---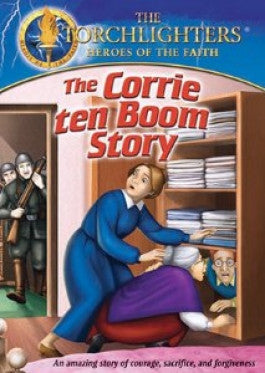 Sale
Torchlighters: The Corrie Ten Boom Story DVD
Watch Trailer
Additional Information
Languages: English
Release Date: 9/9/09
Run Time: 30 mins.
Region Code: 1

See More
Sale price $7.50 Regular price $14.99 You save 50%
Estimated arrival between and for USA.

---
You might also like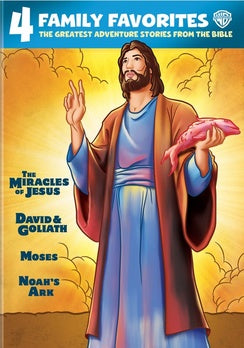 Regular price

$14.95
—
Sold Out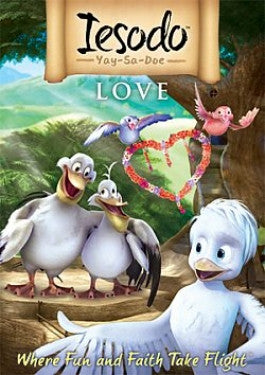 Sale price $9.17
Regular price
$9.99
Sale
—
Sold Out
Sale price $5.99
Regular price
$14.94
Sale
—
Sold Out
Torchlighters: The Corrie Ten Boom Story DVD
Torchlighters: The Corrie Ten Boom Story is an animated DVD for children that teaches them about Corrie Ten Boom and her life. Made for children, this film is lively and colorful, depicting an important historical figure and the impact that she had on the world. This DVD includes a feature length animated documentary, a leader's guide containing four different lessons, materials for studying, English and Spanish audio, as well as subtitles and bonus features. This DVD is perfect for anyone wanting to study the life of Corrie Ten Boom and her work in the anti-Nazi movement.
Synopsis
Torchlighters: The Corrie Ten Boom Story begins at home in the Ten Boom household. This DVD follows them around their home, and introduces them as a watchmaking family. Casper, Corrie's father, repairs broken watches and makes them new again.
However, their profession of watchmaking is put to the side as World War II sweeps the nation. The Nazis are invading the homes of Jews and driving them out on to the streets. The Ten Boom family, feeling sympathy toward those being unfairly treated end up finding a Jewish baby placed in their care. They recognize the need to protect him, and decide to accept him into their home. This is a terrifying risk, as it places them directly at odds with the Nazis and puts a large target on their backs. How can the Ten Boom possibly protect this baby without endangering their own lives?
They end up taking in many more Jews and giving them housing and food, providing them with a hiding place so they can be saved. Though this is extremely dangerous, Corrie and her family know that it is the right thing to do. They feel God telling them to harbor the Jews, though it is a huge risk.
Corrie helps her family completely turn their home upside down to harbor innocents. They convert rooms into secret hiding places, risk their lives simply to get extra food to feed those in their house. Corrie's servant heart is shown through this film, and viewers will be on the edge of their seats anticipating what happens next. How do the Ten Booms serve God and listen to his calling while still protecting their family? Are they truly doing the right thing? How do they balance the lies for good with the truth?
Torchlighters: The Corrie Ten Boom Story is perfect for younger viewers wanting to learn more about the Holocaust and those involved in the anti-Nazi movement. Taking heavy subjects and turning them into lessons appropriate for children is the aim of the Torchlighters series, and this is successfully accomplished throughout this film. Children will be entertained and fascinated by the information being presented, while also being taught a valuable lesson.
Faithful to the End
Torchlighters: The Corrie Ten Boom Story is full of important lessons for viewers, including the lesson of faith and trust. Corrie is a wonderful example of what it means to truly trust God and to have an incredible faith in him. Throughout this film, viewers are shown the obstacles that Corrie had to overcome in order to follow God's calling. As the Nazis began to invade her home, she had to make a big decision. Should she try and stay under the radar of the Nazis and simply let the Jews be taken, or should she risk her life and the lives of those around her in order to harbor fugitives?
This film deals with those hard questions and presents answers to them especially geared toward kids. Throughout the entire documentary, Corrie's faith is vivid and present. The struggle that she has with making the right decision is clearly shown, showing kids that it's okay to wrestle with decisions so long as we make the right choice in the end. Her character is realistic and relatable, giving parents a wonderful platform to discuss certain topics with their children.
Corrie's life was far from easy. She endured many hardships and extreme stress throughout the entire Holocaust. Though the Ten Boom family knew that they were doing the right thing, it was still an extreme struggle for them. Lying to the Nazis was never easy, and the moral dilemma that came along with that lying presented a huge burden on Corrie. The moral decisions that had to be made were very stressful and caused great anxiety in Corrie's heart. However, despite this, she had the peace of God reigning in her and knew that she was following his will and his plan for her life.
Even when the Nazis discovered the Ten Boom's underground operation, Corrie did not give up her faith. She and her sister and father were taken to a prison and held there for quite a while. There, in the prison, Corrie's father passed away leaving her alone with her sister. From the prison, they were taken to a labor camp. In this camp, her sister died and Corrie was left all alone.
Though she appeared to be physically alone, she was never actually by herself. Throughout it all, she had God on her side. He was directing her steps and planning out the things she would do. Corrie's faith was strong and steady, showing the amazing trust she had in God. Though his plans were difficult and life-threatening, she continued to follow him, no matter the cost.
Torchlighters: The Corrie Ten Boom Story brings to life this vivid and powerful faith, teaching children an important lesson about following God. This film is powerful and impactful, sure to inspire young minds to aspire to greatness in the faith and in God's kingdom. Corrie Ten Boom has a powerful and impactful journey of faith that is expertly brought to life in a way that is entertaining and moving for young children. Torchlighters: The Corrie Ten Boom Story is a great resource for parents who are looking to educate their children about the remarkable heroes of the faith all throughout history.