---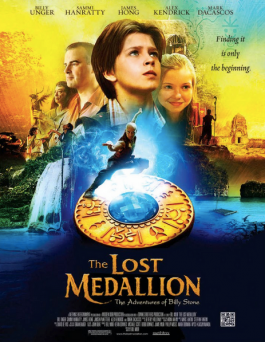 Sale
The Lost Medallion: The Adventure of Billy Stone DVD
Watch Trailer
Additional Information
Dove Approved: Dove Approved Ages 12+
Release Date: 8/26/09
Sale price $6.99 Regular price $19.99 You save 65%
Estimated arrival between and for USA.

---
You might also like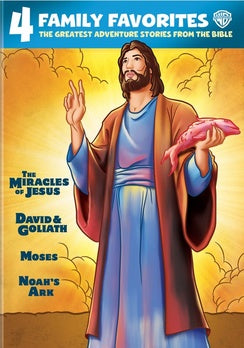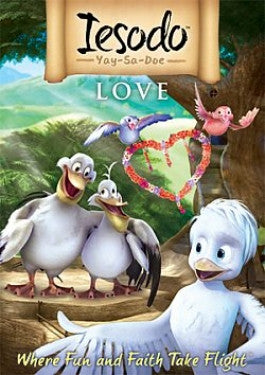 Sale price $9.17
Regular price
$9.99
Sale
—
Sold Out
Sale price $5.99
Regular price
$14.94
Sale
—
Sold Out
The Lost Medallion: The Adventure of Billy Stone DVD
The Lost Medallion is an action-packed film that chronicles the adventures of a young boy named Billy Stone. This story within a story is full of important themes such as faith, courage, and teamwork. Geared toward children and young adults, this DVD is entertaining and brimming with heartwarming moments as well as humor and endless adventure.
A man named Daniel Anderson (who is played by Alex Kendrick of the Kendrick Brothers) has a bunch of donations to drop off at a foster home. One day, he goes there in order to drop off the donations, but is dragged into an unexpected visit with the kids. Unable to resist them, Daniel calls all of them together and decides to tell a story. He begins telling the story of The Lost Medallion and a boy named Billy Stone.
Billy's father, Dr. Michael Stone, is an archaeologist. He has dedicated his life to archaeology and searching for The Lost Medallion. However, he has had no success finding it and has become very frustrated. One day, by a complete accident, Billy finds this medallion. He and his best friend Allie are not quite sure what it is, though they have a sneaking suspicion that it could be the special medallion Dr. Stone has been looking for all his life. When Billy picks it up and makes a random wish, he and Allie suddenly find themselves transported back in time a full two hundred years. They do not know what to make of this random wish coming true, but have to assume that it has something to do with the magical medallion.
Aumakua Island, where they live in the present day, is extremely changed from what they are used to. There are caves and waterfalls that are not present now, and Billy is overcome with the beautiful wonder of the island. Unfortunately, almost as soon as they arrive on Aumakua Island, the medallion is stolen from them. Billy and Allie must embark on a dangerous mission to reclaim The Lost Medallion and discover what its extraordinary power means for them.
The two friends encounter their nemesis, Cobra, who will do anything that it takes to keep the precious medallion from them. However, they overcome their fear and head forward with courage, determined to complete their mission. In order to survive and to reclaim The Lost Medallion, Billy and Allie must learn how to work together. This means facing some very dangerous situations, including waterfalls, deadly animal traps, and extremely dark caves. As they go on their journey, the two friends discover what it means to have faith and what it truly means to be friends. Their friendship grows as they experience many life-threatening situations and they support each other through each of their adventures.
Can they survive this adventure and return home safely with the medallion in hand? How do they overcome the coming challenges and stay alive? The Lost Medallion is filled with action, adventure, and touching themes. This film will appeal to young children, teenagers, and even adults. Perfect for families to watch together, The Lost Medallion is a film that you will not want to miss.
Alex Kendrick
The Lost Medallion features a very popular Christian actor, director, producer, and writer, Alex Kendrick. He plays the role of Daniel Anderson, who is telling the story of Billy Stone and The Lost Medallion. Before beginning in the Christian film industry, he was the associate pastor at Sherwood Baptist Church, located in Albany, Georgia. However, he felt called by God to expand the Christian movie industry, and began dedicating his life and work to furthering this ministry.
Kendrick read a study and a survey that said that films have become more influential in the modern day world than even churches. This greatly convicted him and he knew that he had to change how the media perceives Christian films. The entire Christian film industry is often regarded as being very cheesy and preachy, so Kendrick set out to change this. He decided that the only way to change how people perceived Christian films was to make some that were powerful and well made. He, along with his brother Stephen, has now written and produced five different films, all feature-length. They have gained great popularity in the Christian world and have even gained secular media attention.
Kendrick also lends his acting talent to other Christian films, such as The Lost Medallion. He believes that it is very important to produce quality films that will be respected, but are still wholesome. All of his films contain Christian values and share some Biblical message. The Kendrick Brothers have had a greater impact than they ever imagined that they could, and their movies have become widely popular. Their most recent release, War Room was long-awaited and gained much attention as it was released. Kendrick devotes himself to each of his films, to ensure that they are the best quality that they can be. He spares nothing and does not hold back, for he knows just how powerful films can be.
Movies like The Lost Medallion are changing the world, one film at a time. Movies impact people and viewers often become extremely caught up in the story and attached to the characters. With appeals to emotions, powerful scenes, and a message of hope, Christian films are becoming a force to be reckoned with. Kendrick has inspired a revolution of sorts in the Christian film industry, and this has slowly begun to change the world for the better.
The Lost Medallion is a very powerful film that contains numerous wholesome themes. For instance, the characters of Billy and Allie teach viewers what it means to work together and to support one another. True friendship is shown, as well as themes of courage and bravery. This film is very entertaining and is filled with adventure and exciting stories. The Lost Medallion is a film that your family will not want to miss.