---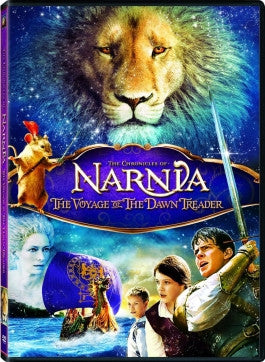 Sale
The Chronicles of Narnia: The Voyage of the Dawn Treader DVD
Watch Trailer
Additional Information
Director: Michael Apted
Producer: Andrew Adamson, Mark Johnson, Philip Steuer
Languages: English, Spanish, French
Run Time: 113 mins
Screen Format: WS
Subtitles: English, Spanish, French
Region Code: 1

See More
Sale price $6.99 Regular price $24.99 You save 72%
Estimated arrival between and for USA.

---
You might also like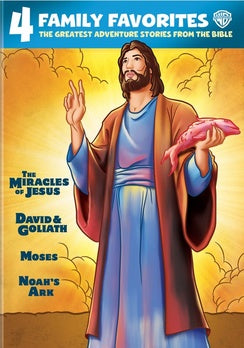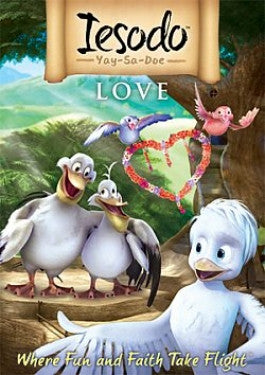 Sale price $9.17
Regular price
$9.99
Sale
—
Sold Out
Sale price $5.99
Regular price
$14.94
Sale
—
Sold Out
The Chronicles of Narnia: The Voyage of the Dawn Treader
Based on C.S. Lewis' beloved book, The Chronicles of Narnia: The Voyage of the Dawn Treader finds Lucy, Edmund, and their cousin Eustace returning to Narnia. After being swallowed by a painting, the three find themselves in Narnia once again in order to aid King Caspian. They, along with a noble mouse named Reepicheep aboard the magnificent ship, The Dawn Treader. They travel to mysterious islands, confront mystical creatures, and face great danger. In order to successfully complete their mission, the children must summon all their courage and work together. They are reunited with Aslan and continue their great mission that will determine the fate of the land of Narnia. Filled with whimsical character, magic, and wonder, this film is sure to satisfy any Chronicles of Narnia fan, as well as make new fans. Beautiful special effects, wonderful characters, and a strong plot make this film spectacular.
Finding Contentment
The Chronicles of Narnia: The Voyage of the Dawn Treader is not only a gripping film, but is also full of positive messages. Lewis' timeless tales are all reinforced by subtle Biblical themes and wholesome messages. The theme that pervades The Voyage of the Dawn Treader is one of contentment. Throughout the story, each of the characters struggle with being discontent with who they are. They are all wishing to be something that they are not.
For instance, Lucy feels that she is living in Susan's shadows. During their journey, she is captured by the invisible Dufflepuds. They lead her to enter a magician's mansion, and there she finds strong magic. Opening a book of spells, she is tempted by the power present in her and cannot resist reciting an incantation. The spell she has chosen is a beauty incantation, for she wishes to appear more beautiful. Within the grasp of this spell, she finds that she has been transformed into Susan. This reveals her self-doubt and insecurity, for she wants to be more like Susan. However, in this dream world, Narnia does not exist. Lucy is greatly troubled by this, and Aslan chides her for doubting herself. He explains to her that she is the one that discovered Narnia, and without her, the rest of the children would never have discovered Narnia and their land would still be in turmoil. She begins to realize that her gift is special and she should not trade it for anything.
In this film, Edmund struggles with accepting Eustace. He does not want to accept his help, and believes that he and Lucy can save Narnia alone. However, Eustace has been brought on this mission for a reason. Without him, it is not possible for them to retrieve all the swords, defeat the serpent, awaken the sleeping lords, and dispel all the mist. Though somewhat annoying and vexing at times, Eustace is a vital part of their mission. Edmund would not have been able to journey alone after Lucy was kidnapped, and he would have been defeated.
This theme of contentment and self-worth pervades the film, and is a very important one for youth to take to heart. It is too easy to believe that God made a mistake when creating you, and that you need to be someone else. God made us all the way we are for a reason. In today's culture, the media constantly assaults youth with messages that they need to be like celebrities or that they're not good enough. However, this is directly contrary to what God says. He has created us each with special gifts and talents to work together for his glorious purpose. If we become discontent with this purpose and try to be something we aren't, the whole mission will fall to pieces.
The Voyage of the Dawn Treader is a positive reinforcement to this message of contentment and purpose. Adults and children alike will emerge with Biblical messages imprinted on their hearts, making this film a work of art as well as a teaching tool.
Behind the Scenes: Special Effects
An important part of making a Narnia movie is creating a visually pleasing atmosphere that is believable and thrilling. The Lion, the Witch, and the Wardrobe contained 800 special effects shots, seemingly a lot. However, Prince Caspian contained 1,500 special effects shots, making it quite a feat. The Voyage of the Dawn Treader comes close with 1,400 shots.
Special effects for this film were created by a team who also worked on The Lord of the Rings trilogy. The dragon in this movie was featured in over 200 shots, meaning that it had to look perfect. Special effects for this film include the dragon, Aslan, Reepicheep, the Dufflepuds, King's College in Cambridge, the Dark Island, effects on Ramandu's Island, as well as many others.
A good fantasy film must have convincing special effects, or else the whole atmosphere will be destroyed. If any of the effects appear cheesy or poorly done, the credibility of the entire movie will be unstable. The Voyage of the Dawn Treader was praised highly for its special effects, visual sequences, and overall feel. However, the script and the pace were criticized slightly for being a bit too slow. However, good effects and a thrilling visual feel made this film a huge hit.
This film was the first Chronicles of Narnia movie to be converted to 3D. Due to its huge success, it was made into a 3D film. This helped buoy its success at the box office, rivaling huge films such as Tangled and Tron: Legacy. The Voyage of the Dawn Treader was a massive success, and was the most highly acclaimed Chronicles of Narnia movie. It garnered $415.7 million at the box office after its release.
The Chronicles of Narnia: The Voyage of the Dawn Treader is rated PG by the Motion Picture Association of America for some frightening images and sequences of intense fantasy action. As always, it is recommended that parents preview all content to determine what is suitable for their children.