---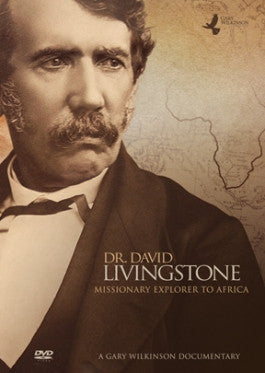 Sale
Dr David Livingstone: Missionary Explorer to Africa DVD
Additional Information
Producer: Gary Wilkonsin
Run Time: 59 min
Region Code: 0
Sale price $10.00 Regular price $19.99 You save 50%
Estimated arrival between and for USA.

---
You might also like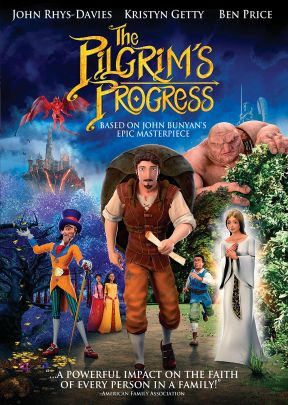 Sale price $11.99
Regular price
$19.99
Sale
—
Sold Out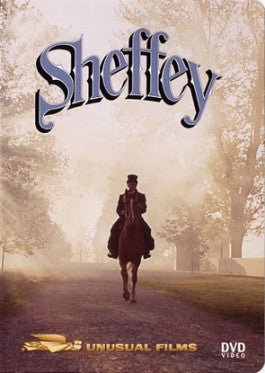 Sale price $12.00
Regular price
$19.99
Sale
—
Sold Out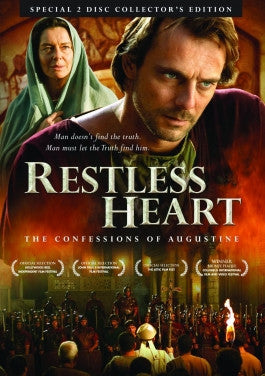 Sale price $14.97
Regular price
$29.99
Sale
—
Sold Out
Dr. David Livingstone: Missionary Explorer to Africa DVD
In the early 1800s, Africa was known as a dark place. Given the name the Dark Continent, it became the place Christians knew not to tread for fear of their lives. One man, however, would change all of that. A man by the name of Dr. David Livingstone had a passion and zeal for spreading God's word which would help overcome a lot of the evil and oppression found in Africa. With his single intent to go to Africa and lead hearts to Christ, Livingstone was a driving force in bringing Christianity back to the continent of Africa. Dr. David Livingstone: Missionary Explorer to Africa is a comprehensive DVD that explores his life and incredible works.
Livingstone brought the Gospel to the continent of Africa and not only preached the word, but practiced what he preached. He devoted his whole life to bringing the name of Christ to the masses in Africa, without hesitation or fear of what might become of him. Using his medical skills, he treated those who were sick, granting him a large amount of respect and trust. Because people were open to listening to him and trusted him because of his vast medical capabilities, they were open to his message and became very receptive of Christ.
Using his medical skills combined with his passion for sharing Christ, Livingstone was able to reach out to numerous groups of people and bring his message of hope and salvation to more people. In addition to his incredible missionary work, Livingstone also worked to explore the uncharted lands of Africa, considering his journey not only a missionary work but a spiritual calling. Fighting dangerous situations and horrible sickness, he forged deep into the African territory, exploring new lands and creating routes for future travelers. His travels and excursions would spark the inspiration for many more to come after him.
Dr. David Livingstone: Missionary Explorer to Africa provides an in-depth look at his life, showing not only his incredible mission work but also his willingness to explore new terrain and go wherever he felt the call to go. This hour-long DVD produced by Gary Wilkonsin chronicles the life and narrative of one of the greatest European explorers of all time. Livingstone showed impressive commitment and dedication to his faith and work and was even willing to eventually die for what he believed. Helping end the slave trade and opening the entirety of Africa to accepting Christ, Livingstone was able to touch millions of lives with his work.
Stepping out of our Comfort Zone
One thing Christians often struggle with is spreading our faith, even though it's a large part of the task God called us to do. And yet, many of us are simply too scared or too uncomfortable to ever try sharing our faith. We admire missionaries and people who go out to spread the gospel, but we never make the same effort for ourselves. We were given a call in the Great Commission to go into all nations and spread the Gospel to anyone who doesn't know about it, and this is a message that Livingstone fully embraced.
Dr. David Livingstone: Missionary Explorer to Africa shows an example of a man who was willing to give his life over to God and allow Him to direct his steps. Rather than doing what he wanted to do, he embraced what God was putting on his heart a mission to go into a foreign country, one not even very safe for people of the Christian faith, and spread God's love to the people there. Livingstone's story is an admirable one, and it's a reminder that we're supposed to spread the love we have to others, just like Livingstone.
The Story of David Livingstone
Livingstone was born in 1813 in Scotland, and from a very young age, he embraced the call to missions work and to giving his life over to be used by God. In the year 1840, while continuing to study medicine, Livingstone met with the missionary Robert Moffat, who was on leave from a mission outreach in Kuruman, an outpost for missionaries in South Africa. After spending time talking with Moffat, Livingstone began to get inspired by his mission work and began to feel the call to go to Africa himself. After learning about some of the dark things that were taking place in the country, including increased slave trade, he felt inspired to travel to Africa and help make a difference there.
Moffat began to realize that Livingstone was exactly the man they had been looking for, to go into the plains of the northern Bechuanaland, where there were reportedly a "thousand" villages that no missionary had ever visited. Their hopes were to send Livingstone into these villages where he could begin to preach to them about the good news of the Gospel message.
Because of his medical training, Livingstone was able to serve two purposes. He could go into the village and first off assist with their medical needs. If they were sick or needed medical attention, he could use his experience in medicine to help get them back on their feet. Because they learned to trust him because of this, he could then preach to them about the Gospel, with many of the villages being incredibly accepting of his message. In addition to missions work, he began to explore Africa, charting new routes and passages and going where few men had ever dared to go before.
Livingstone lived out his faith for the rest of his life, and eventually died doing what he believed in and staying true to his faith. His message is an inspiring one that is beautifully recounted in Dr. David Livingstnoe: Missionary Explorer to Africa.
Conclusion
If you've ever wanted to learn more about the life of Dr. David Livingstone or his work both on the mission field and as an explorer to Africa, this movie is the best possible resource. Over the course of an hour, Dr. David Livingstone: Missionary Explorer to Africa will take you on a journey of discovery and adventure as you witness the life of one of the most incredible men to have ever lived. His story will touch you and inspire you to stand up for what you believe in and to step out of your comfort zone in order to spread the message of Jesus Christ.