---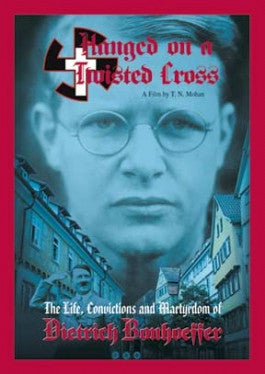 Sale
Dietrich Bonhoeffer: Hanged On A Twisted Cross DVD
Sale price $8.67 Regular price $19.99 You save 57%
Estimated arrival between and for USA.

---
You might also like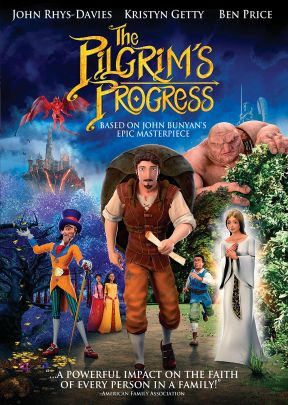 Sale price $11.99
Regular price
$19.99
Sale
—
Sold Out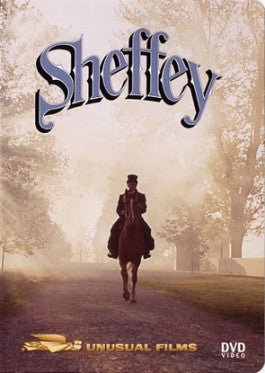 Sale price $12.00
Regular price
$19.99
Sale
—
Sold Out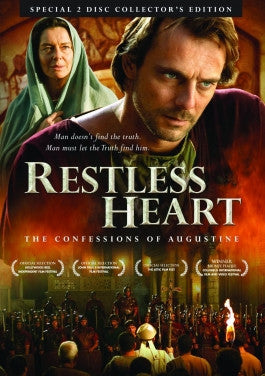 Sale price $14.97
Regular price
$29.99
Sale
—
Sold Out
Dietrich Bonhoeffer: Hanged on a Twisted Cross DVD
Dietrich Bonhoeffer: Hanged on a Twisted Cross is a riveting documentary that depicts the life and experiences of Dietrich Bonhoeffer. His story is narrated by Ed Asner and is captured in this moving and gripping film. Asner's narration, along with archival footage, different types of documents, and real places from Bonhoeffer's life make this film rare and extraordinary. Experience first-hand the things that Bonhoeffer himself experienced. Feel the pain that he went through, the fire that drove him, and the heart he had for others. This film relates issues in Bonhoeffer's life to modern day issues and how we can learn lessons from his actions. Not only does it teach a powerful lesson, Hanged on a Twisted Cross also answers some important questions. How does someone so devoted to peace fight the right kinds of battles and with the right kind of weapon? How do you begin to act on what you feel is right, though it means opposing your own country and its leader? This film answers these questions and gives viewers poignant insight into the life of Dietrich Bonhoeffer.
A Hero at Heart
Dietrich Bonhoeffer: Hanged on a Twisted Cross chronicles the amazing story of hero Dietrich Bonhoeffer. From very early on in his life, Bonhoeffer was interested in the Church. He studied religion and the Bible relentlessly, until he was well-versed in his knowledge. In 1931, he became a lecturer of systematic theology at the University of Berlin in Germany.
However, as time went on, he went from just being interested in religion and the theological side of it to be a devout man of faith. He became a follower of Christ, not simply someone who was interested in studying theology and dissecting Christianity. Later in that same year, he was ordained as a minister.
Bonhoeffer had a promising career as a clergyman. There seemed to be a great hope for his ministry and his impact as a minister, until the Nazis ascended to power in 1933. Just two short days after Hitler ascended to power, Bonhoeffer delivered an address on the radio to warn Germany of falling under his power. He explained that they needed to think for themselves and not be blinded by new policies, and to maintain their humanity. Before he could finish his speech, he was mysteriously cut off the air. To this day, it is not confirmed that the Nazis were responsible for this interruption, but it is highly suspected.
In April of 1933, Bonhoeffer tried to rally his church and raise their voices against Hitler. He wanted to make sure that the people were not falling under the lies that were being spewed by Hitler. He rallied for them to keep their humanity and see what the Nazi regime was doing to the Jews. He compared the suffering and mindless killing of Jews to Jesus' crucifixion. This caused quite a stir among the people as they realized how strong Bonhoeffer was about his beliefs. He was not shy about opposing Hitler and did not hide behind a tolerant attitude.
Just five months after this, the Aryan paragraph was applied within the church. This meant that anyone ordained into the church (any type of pastor official) that was of Jewish descent was to be removed from their posts immediately and replaced by someone else that the Nazis approved of.
In 1935, Bonhoeffer was offered an opportunity to study non-violent resistance under Gandhi. Though he wanted to accept this opportunity, he ended up deciding to return to Germany in order to run an underground seminary. He felt strongly that his services were needed here, and declined Gandhi's offer. He spent the next two years traveling to and from many different German villages, spreading the gospel. This underground seminary helped him grow in his faith and was a real test of his commitment to spreading the truth.
In 1938, the Gestapo discovered what Bonhoeffer had been doing and banned him from being in Berlin. One year later, he figured out how to move the entire underground seminary to Sigurdshof, outside of Berlin. Unfortunately, in 1940, the Gestapo discovered what he had done and shut down the entire operation.
After being harassed by the Nazi authorities countless times, Bonhoeffer was finally banned from writing, publishing anything, or speaking in public in 1941. This greatly limited what he was able to do without being discovered and shut down by the Gestapo, so he became a courier for a German resistance organization. He became involved in the Abwehr (an organization for German military intelligence) which was plotting to overthrow Hitler and stop the Gestapo.
However, in 1943, he was discovered and was thrown into prison. He remained at Tegel military prison for over a year and a half, awaiting his sentence. Though the Nazis had stopped him from actively preaching in Germany, they did not dampen his spirits or his fervor for Christ. There in the prison, he evangelized and shared the Gospel with his fellow inmates. His faith was deep and true, never wavering despite the experiences he had to go through. Life in prison was on hold, until it was discovered that Bonhoeffer was a conspirator in an attempt upon Hitler's life. Because of this, he was taken to a high-security Gestapo prison, and then finally, a concentration camp.
On April 8th, 1945, Bonhoeffer was sentenced to death in court at the concentration camp he was being held at. He was hanged the next morning. Just two weeks later, U.S. soldiers liberated that concentration camp. One month later, Germany saw the end of the Nazi regime and Hitler's fall from power.
Dietrich Bonhoeffer: Hanged on a Twisted Cross shows the amazing life of Bonhoeffer and his fervor for God. He did not back down when he experienced opposition, nor did he shy away from his goals. He was bold and filled with the love of Christ. This shined through in every area of his life making him a true hero.
---
Release:1996
Run Time: 120 Minutes
Rated: Not Rated
Format: Full Screen
Languages: English
Closed Captioning: Yes
UPC: 727985000961
DVD: Region 1