---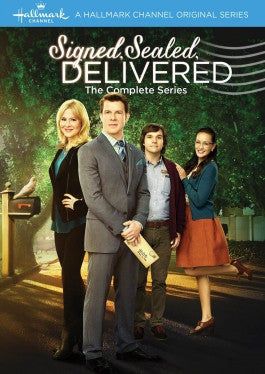 Sale
Signed, Sealed, Delivered The Complete Series DVD set
Additional Information
Languages: English
Release Date: 4/20/11
Run Time: 427 min
Screen Format: WS
Subtitles: No
Closed Captioning: Yes

See More
Sale price $24.95 Regular price $29.99 You save 17%
Estimated arrival between and for USA.

---
You might also like
Sale price $32.99
Regular price
$54.98
Sale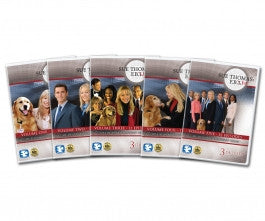 Sale price $95.99
Regular price
$119.99
Sale
—
Sold Out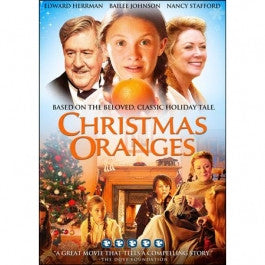 Sale price $5.99
Regular price
$19.98
Sale
—
Sold Out
Signed, Sealed, Delivered: The Complete Series
Signed, Sealed, Delivered is a hilarious and fun filled TV series filled with comedy, romance, and intrigue. This DVD includes the complete series with over seven hours of content. Signed, Sealed, Delivered follows the lives of four post office detectives who decide to investigate cases of undeliverable mail. Their goal is to track down the supposed recipients of people who did not receive their mail. This task seems simple enough, but it will throw the four unsuspecting workers into a world of drama and adventure. Their mission of delivering mail has the power to reunite long lost loved ones, solve crimes, and change the course of many people's futures. This DVD set contains every episode of Signed, Sealed, Delivered and is a wonderful addition to any home.
Divine Timing
Throughout Signed, Sealed, Delivered one theme that is prevalent is the theme of timing. Oliver, Shane, Rita, and Norman, the post office workers, are determined to deliver mail to those who never received it. Even if a letter was intended to be delivered more than five years earlier, the group of four is determined to get the mail to its rightful owners. Though many of these letters and packages are long overdue, there seems to be a divine sense of timing surrounding each situation.
For instance, Oliver starts an investigation to find the recipient of one piece of mail. As he continues on this investigation, he discovers that this man is in prison. After talking to him, he learns that this man is wrongly imprisoned and the piece of mail that Oliver is trying to deliver to him may be able to clear his name.
The four workers take it upon themselves to try and clear his name and get him released from jail. They also find out that because of his wrongful imprisonment, he has been separated from the woman that he loves. Each of them becomes emotionally involved in this man's story and decide to work tirelessly in order to free him.
Though this piece of mail is being delivered much too late to keep him from being imprisoned, it seems to have arrived just in time to get him out of jail. Had Oliver not worked tirelessly to find its recipient, their group would never be able to help reunite this man with his true love.
As they become involved in the emotional stories and journeys of others, their own lives begin to change. New relationships are forged and old relationships are rekindled as each of them looks deep into their own lives. Each of the episodes has a heartwarming theme of reconciliation and reunion, whether it is in the life of someone who has not received their mail, or the workers' own lives.
Shane is able to help Oliver look into his own life and seek reconciliation. He has been estranged from his wife, and has a very fragile relationship with his family. As he tracks down the recipients of undeliverable mail, he sees the way that relationships are restored. The healing and reconciliation that comes with each of these stories greatly touches his heart, and he is inspired to examine his own relationships and find healing. Though the mail is delivered very late in most cases, it seems to have a sense of divine timing about it. Signed, Sealed, Delivered makes it seem as if perhaps there was a reason that the mail was never delivered in the first place.
The Characters
Signed, Sealed, Delivered is home to many loveable and unique characters, each with their own touching story. The main characters are four postal workers who have dedicated themselves to tracking down the recipients of undeliverable mail.
Oliver O'Toole is a charming man, and is head of the postal investigation team. He is a very brilliant man who thrives on detective work. His personality is that of a great leader and he provides the others with a strong example of a great man. Unfortunately, his own relationships have been struggling, as he has become estranged from his wife. Shane encourages him to reconnect with her, and he is touched by the stories of redemption that he sees.
Shane McInerney is the newest addition to the post office. She is bright and vivacious, and brings her technological smarts and talents with her. She provides the group with practical solutions, and is very logical in everything she does. Shane is very good at handling relationship problems and in restoring what is broken. She loves to hear people's stories and help reconcile relationships whenever possible.
Rita Haywith, the third member of the post office detectives, is a free spirit. She is creative and laid back, bringing a sense of peace to the group. The talent that she brings to the table is her amazing photographic memory. She can see something and instantly picture it in her mind. This skill comes in very handy when it comes to doing detective work.
The final member of the postal investigation team is Norman Dorman. His personality is loveable and warm, attracting lots of friends. He is likeable and easy to get along with. His specialty is research, and he is a master of many methods. He has resources and connections like no other that help aid the postal investigation team in their journey.
Signed, Sealed, Delivered is hilarious and entertaining because of the unique combination of characters. Each of them has their own special personality, quirks, flaws, and talents. This makes for a very interesting and intriguing TV show that shows the way humanity works together. This collection is full of great content that families will be able to enjoy together. Heartwarming and hilarious, Signed, Sealed, Delivered is a series that will please people from all walks of life.
Signed, Sealed, Delivered is not rated by the Motion Picture Association of America, but is considered suitable for all audiences. It is always recommended that parents preview all content to determine what is suitable for their family.