---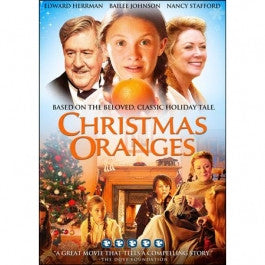 Sale
Christmas Oranges DVD
Watch Trailer
Additional Information
Cast: Edward Herrman, Bailee Johnson, Nancy Stafford
Director: John Lyde
Producer: John Lyde, Paul.D Hunt, Ron Brought
Languages: English
Dove Approved: Dove Family Approved
Run Time: 100 minutes
Screen Format: WS
Closed Captioning: Yes
Region Code: 0

See More
Sale price $5.99 Regular price $19.98 You save 70%
Estimated arrival between and for USA.

---
You might also like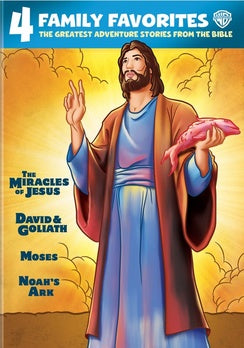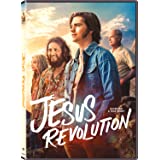 Sale price $15.99
Regular price
$29.95
Sale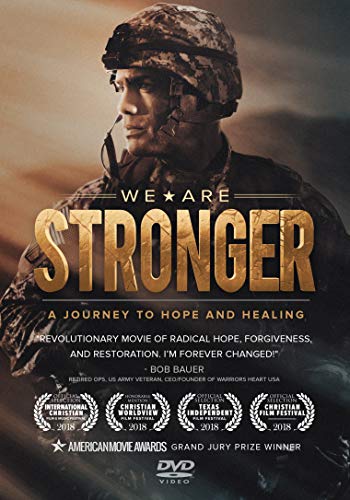 Sale price $9.99
Regular price
$14.99
Sale
Christmas Oranges
In Christmas Oranges, a young girl by the name of Rose is an orphan living under the care of Mrs. Hartley. Although she is an orphan, she loves her friends and loves growing up under her care. She has a happy life and enjoys the quiet and happy life under Mrs. Hartley. However, when tragedy hits and she is forced to leave the orphanage, she finds herself now under the care of the cruel Mr. Crampton. Living in this new orphanage, she is told she is unloved and unwanted by her cruel and heartless caretaker. Trying to make the best of her new surroundings, Rose finds herself at the end of her rope.
After going through a period of rebellion, she finds herself punished by Mr. Crampton and forced to spend time in the attic. With Christmas fast approaching, it seems she might miss out on one of the only highlights of her new surroundings, the yearly orange delivery from Mr. Crampton's friendly and good-natured brother. Every year, Mr. Crampton's brother visits the girls on Christmas day to bring them their yearly present of Christmas oranges. It seems Rose will not be receiving an orange this year, but thanks to the loving hearts of her friends in the orphanage, she is able to experience one of the best Christmases ever. Christmas Oranges is a heartwarming story that is sure to brighten your holiday season.
An Inspiring Film for the Whole Family
The wonderful thing about Christmas Oranges is how family friendly it is. Unlike many other films being released nowadays, Christmas Oranges instills biblical values and principles in its film and teaches its viewers about the true value of a positive Christmas spirit. Rose has been through a lot in this film, having been abandoned at the orphanage as a child, and she is able to make a home for herself with Mrs. Hartley. But when her life is turned upside down again and she is torn away from her new home, she experiences a whole range of startling emotions under her new caretaker Mr. Crampton. Crampton displays a rather Scrooge-like attitude and it is only through the girls' positive attitudes that his surly attitude is righted.
Christmas Oranges received 5 doves from the Dove Foundation and was given the family seal of approval for all ages. This film is geared towards children and adults alike, and features a majorly kid-centered cast. Inspired by the classic holiday tale, this independent movie aims to be a fun and family-friendly movie for all ages to enjoy over the Christmas season. Christmas is the perfect time for families to gather around together and watch Christmas specials and talk about what it means to have a selfless Christmas spirit. Too often we get wrapped up in our own problems and tasks over the Christmas season, and this movie is a powerful reminder that there are more important things in life. This movie is a great teaching tool and has inspiring lessons that can encourage children and adults alike.
The Story
Christmas Oranges, focused mostly around the girls in an adoption house, tells the story of a young girl named Rose. Rose had a difficult beginning to her life, as she was left on the steps of an adoption house as a baby. This would have been the beginning of a very rough life for poor Rose. However, the adoption house she was left at was Greenwoods Orphanage, a quaint and happy home run by the kind Mrs. Hartley. Growing up, Greenwoods Orphanage is the only place Rose has ever known. Unlike most orphanages depicted in stories that are difficult and sad places to grow up in, Rose takes a liking to this place. She loves Mrs. Hartley and the girls she grows up in and wishes that no one would ever have to leave. If she could have her way, she says she would have everyone stay there and live together forever. She is happy here, and plans to stay forever.
However, tragedy strikes and Greenwoods Orphanage has to close down. In the wake of this horrible turn of events, Rose is moved to a new orphanage. Sad to leave her home, she hopes to make the best of her new surroundings. That is, until she arrives at Irongates, an orphanage run by the cruel and overbearing man Mr. Crampton. Unlike Mrs. Hartley, Crampton doesn't care for the girls and has a general distaste for anyone and everyone. The one silver lining to Irongates is Mr. Crampton's loveable and good-natured brother. Crampton's brother is known for visiting Irongates on Christmas day every year, bringing each girl a single orange to enjoy.
As the Christmas season approaches, the girls eagerly anticipate receiving their one Christmas gift. Rose, still having difficulty adjusting to her surroundings ends up getting into trouble and having her orange taken away from her. Distraught and forced to enjoy Christmas without receiving her one token of hope, the other girls in the orphanage decide to show Rose the Christmas spirit. Each girl takes a section from their orange, and together they build their own orange to give to Rose. Christmas Oranges is a touching story of selflessness and is a true example of the Christmas spirit.
Conclusion
If you are looking for a solid and enjoyable Christmas movie to enjoy this season, be sure to check out Christmas Oranges. This is a touching tale based on the timeless holiday tale that is sure to delight and inspire you. The Christmas season is the perfect time to be reminded of touching stories of giving hearts and Christmas Oranges is the perfect film to bring that out in people. The story of Rose and the sacrifice that was made to bring her a perfect Christmas is a perfect movie to show to your kids and encourage them to share that same attitude over the holiday season, and hopefully for the rest of their lives. If you are looking for a moving movie to enjoy together as a family on a snowy Christmas day, look no further than Christmas Oranges.