---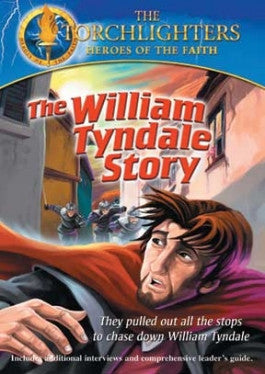 Sale
Torchlighters: The William Tyndale Story DVD
Watch Trailer
Additional Information
Languages: English and Spanish
Subtitles: English and Spanish
Closed Captioning: Yes
Sale price $7.50 Regular price $14.99 You save 50%
Estimated arrival between and for USA.

---
You might also like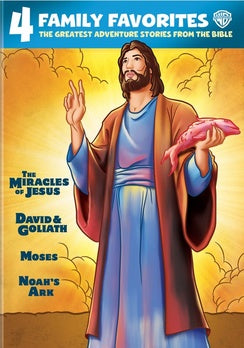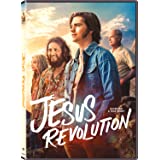 Sale price $15.99
Regular price
$29.95
Sale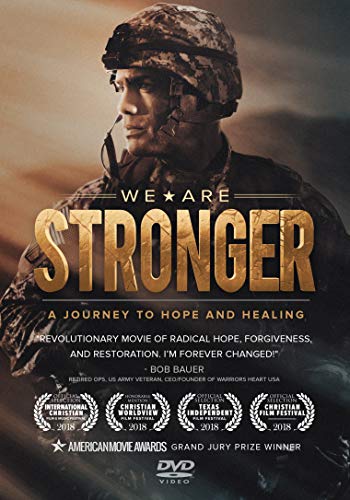 Sale price $9.99
Regular price
$14.99
Sale
Torchlighers: The William Tyndale Story
Through back alleys and dimly lighted rooms a man travels. Hurriedly lest he be caught by the men of King Henry VIII. Why must he flee? What is his crime? He has not harmed an innocent man, it is not theft that causes him to hide. He has translated the Bible into English that the common man might read God's word. He has translated the Bible against the express order of the King and Church. Who is this man and why is he willing to risk his life? What will happen to one of England's most wanted men? From Voice of The Martyrs comes another animated Torchlighter film;̴Ì_The William Tyndale Story. Journey with Torchlighters as you follow the life of a courageous man who forever changed the faith of the common man and brought God's word into the hands and hearts of the people.̴Ì_
William Tyndale
Born in Gloucester in 1494, not much is known of William Tyndale's early life. What we do know is that his early life was marked by a passion for learning. Tyndale attended both Oxford and Cambridge studying both theology and languages. By the end of his life William Tyndale could fluently speak eight languages; French, Greek, Hebrew, German, Italian, Latin, Spanish in addition to his native language, English. A gifted scholar and disciplined man, William Tyndale was destined to go far in the Church, but his life soon took on a different calling, as viewers will see in Torchlighters The William Tyndale Story.
For many years Tyndale had been studying Erasmus' Greek edition of the New Testament, and what he found waslife-changing the truth of the gospel, justification by faith. As Tyndale studied the Words of God himself he realized, like another man of his time Martin Luther, that men should be able to read the Word of God for themselves‰ۡóÁÌ_́ÌÎÌ_?ÌÎÌ_ÌÎ?in their native language. The more he thought on this, the more passionate Tyndale became, and so in 1523 Tyndale set of for London to seek permission from the bishop to translate the Bible into English.
His petition, as viewers see in The William Tyndale Story, was not well received. In fact, it was hardly received at all. It was rejected, and Tyndale was practically thrown out of the bishop's presence. Shocked by the forcefulness of the bishop's rejection Tyndale decided his work would not be welcome in England so he set of for the continent of Europe in 1524.
From Hamburg to Wittenberg, then to Cologne William Tyndale traveled until he found a city hospitable to his work. Finally, he found himself in the Lutheran city of Worms. It was there, in 1525, Tyndale finished the first translation of the New Testament from Greek into the English language. Once finished Tyndale's translation of the New Testament was quickly smuggled into England.
Like Tyndale's petition, his translation was all but welcomed by the clergy in England. In fact, by autumn of 1526 it had been condemned by the bishop with full backing by King Henry VIII. Hoping to stop the spread of Tyndale's translation the Church bought up copies and burned them. But Tyndale was far from stopped. Already he had moved to Antwerp and begun translating the Old Testament. For nine years, with the help of friends, Tyndale hurried through back streets and worked in back rooms, avoiding arrest. In 1535, however, he was betrayed by a friend, Henry Phillips, and captured by the King's men. For months Tyndale was held in prison, but in August 1536 he was condemned as a heretic and executed.
Though Tyndale suffered for his faith and courage his legacy lived on. William Tyndale's dying prayer was that the King of England's eyes would be opened. Within two years of Tyndale's death King Henry VIII authorized Tyndale's Bible for use in the Church of England. Tyndale's translation was the first English Bible drawn directly from texts in Greek and Hebrew and the first English Bible to be printed on the printing press. It fanned the flame of Reformation across England. Nearly one hundred years later the translators of the King James Version (KJV) would draw heavily off of Tyndale's translation. As viewers see in the film The William Tyndale Story, the man who risked and lost his life for the people of England forever changed the story of their faith.
Conclusion
A powerfully animated film, The William Tyndale Story will encourage and build the faith of your family. As you watch William Tyndale step out in boldness before the bishop, follow God's call across the English channel, and constantly risk his life that his fellow man might read the words of God you will be inspired to live boldly and with courage. The life of William Tyndale in Torchlighters'̴Ì_The William Tyndale Story is a powerful reminder that God's Word belongs to all people. That it is powerful, and can change the course of men and nations. The life of a great man of the Reformation, The William Tyndale Story will inspire your children to live a life of courage and conviction even in the face of danger and betrayal. Journey with William Tyndale on an adventure to bring the Bible to the people of England!
The William Tyndale Story has not been rated by the Motion Picture Association of America, but did receive the "Faith Friendly" award for all ages by Dove Foundation. As always, it is recommended that parents preview all content to determine what is considered suitable for their children, but this film The William Tyndale Story is considered appropriate for most audiences.
If you enjoyed The William Tyndale Story, and would like a deeper look into the life of William Tyndale you make enjoy the following films: God's Outlaw: The William Tyndale Story, William Tyndale: Man With A Mission, and Lamp In The Dark. If you enjoyed learning about the life of a great man of faith, you may enjoy some of Torchlighters' other films based on the lives of Jim Elliot, Eric Liddell, Amy Carmichael, Augustine, Corrie ten Boom, and many more!