---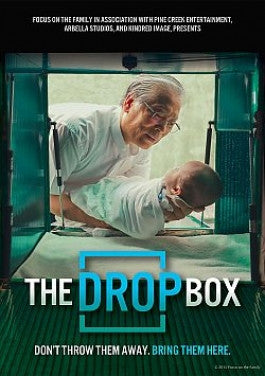 Sale
The Drop Box DVD
Additional Information
Director: Brian Ivie
Producer: John Shepherd
Languages: English
Release Date: 7/6/11
Region Code: 1

See More
Sale price $19.15 Regular price $19.99 You save 4%
Estimated arrival between and for USA.

---
You might also like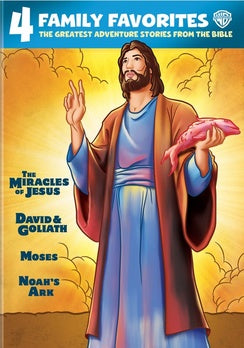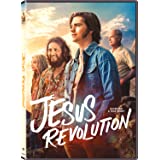 Sale price $15.99
Regular price
$29.95
Sale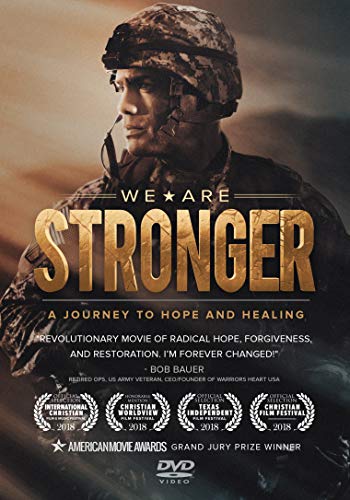 Sale price $9.99
Regular price
$14.99
Sale
The Drop Box
In a world full of heartbreak, South Korean pastor Lee and his wife Chun-ja are trying to shine a little sunshine and a lot of hope. From Focus on the Family and Kindred Image comes a story of inspiration and hope from halfway around the globe. The Drop Box tells the story of one pastor and his wife who have provided a way to rescue babies that would have been abandoned-- the baby box. A story of hope and compassion, The Drop Box will inspire viewers of all ages to reach out with kindness and love to a dark world.
The Documentary
Every year hundreds of babies are abandoned on the streets of Seol, South Korea. Tiny and helpless these small humans are left to die in the back alleys and street corners. Sadly, most people turn a blind eye and forget the helpless humans that their culture deems unwanted. Pastor Lee and his wife Chun-ja are not that type of people, and their story-- the one that inspired the documentary The Drop Box-- is one filled wit hope and love. Saddened by the cold hearts and neglected babies he saw around him, the South Korean pastor decided to do something. He did not try to change a legislation, or talk desperate mothers out of their plans, he simply built a box. Not just any box, mind you. He built a heated, safe box in the side of a building where mothers could leave their unwanted babies safely and without repercussions and the babies would survive. Every day Lee checks the box and brings whatever babies he finds home. This box, is the one that inspired the documentary The Drop Box. Once the babies are rescued, Pastor Lee and his wife Chun-ja, along with a small staff made up mostly of his church members, care for the children-- many of whom have disabilities. The South Korean couple only expected one or two babies at the most, but as word of Lee's kindness spread throughout the city more babies started arriving in the safety box. Now, the family runs a full fledged orphanage where the abandoned babies are loved, nurtured, protected, and cared for just like God always wanted. Through a simple drop box, Lee and his team are making a difference in hundreds of lives, and reminding those around them that God cares for the fatherless no matter who they are.
Kindred Image
In June 2011 the New York Times published an article about the work of Pastor Lee. It was a small article, but it was enough to touch the hearts of three students-- Brian Ivie, Will Tober and Bryce Komae-- at the University of Southern California. They were not Christians, but the story of Pastor Lee Jong-rak's work rescuing babies inspired them. The threesome decided that Lee's story would make the perfect subject for a documentary-- an idea that would one day become The Drop Box. After some initial discussion with Lee, and a flurry of fund raising, the threesome set off for Lee's South Korean home and orphanage only six months after reading the initial article. As they worked with Lee and watched his life, their hearts were moved. In fact, Brian Ivie committed his life to Christ for the first time during that initial trip. As he says, he saw all of these children coming through the drop box, and all of them had disabilities and various forms of crookedness and brokenness. And then one day, it hit him; he was one of these babies too. His own soul was broken and deformed. He knew he could only fix his broken and sinful soul through Christ. Two years and four trips after the first life changing plane ride, the three young men from California had a ministry on their hands. They had produced a full fledged documentary-- The Drop Box-- and started an organization called Kindred Image to share Pastor Lee's story, help him with fund raising, and provide a platform and means for him to continue his work. In 2013, a team working on Focus on the Family's documentary "Irreplaceable"ÌÎ_̴Ìà? met Brian Ivie and his team who were looking for means to promote and distribute their own documentary The Drop Box. With the same heart, a common goal, and a combined network, the two companies decided to work together to spread Pastor Lee's message of hope and further his ministry. As they point out, the long term goal is not to build more baby boxes, or feed Pastor Lee's children, but to find loving families and remind the rest of the world that human life is important no matter how large or small, what race, or where in the world it comes from.
Pastor Lee's story of compassion, kindness, love, and a heart willing to step out in action will challenge and inspire viewers of all ages to do something, to be a light in a dark world.
The Drop Box has not been rated by the Motion Picture Association of America. Some topics and issues may not be suitable for young viewers, but this film did receive the "Faith Friendly" award for all ages from the Dove Foundation. As always, it is recommend that parents preview all content to determine what is suitable for their children, but the film The Drop Box is generally considered appropriate for most audiences.
If you enjoyed or were moved by Pastor Lee and Chun-ja's story in The Drop Box you might consider viewing some of the following films. Nefarious Merchant of Souls sheds light on the darkness of human trafficking as does Trade of Innocents, both powerful documentaries. Like The Drop Box, the documentary Rescued: The Heart Of Adoption And Caring For Orphans highlights the importance of adoption and caring for the fatherless. The Letters: The Untold Story of Mother Theresa offers a special glimpse into the life of a woman who recognized the need of caring for the helpless much like Lee and Chun-ja.