---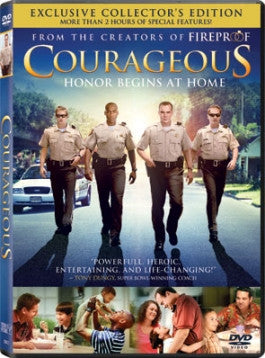 Sale
Courageous DVD
Watch Trailer
Additional Information
Director: Alex Kendrick
Producer: Alex Kendrick, Stephen Kendrick
Languages: English, French, Portuguese, Spanish, Thai
Dove Approved: Dove Family Approved
Release Date: 1/16/08
Run Time: 129 minutes
Screen Format: WS
Subtitles: Chinese, English, French, Tagalog, German, Vientnamese, Korean, Portuguese, Spanish, Thai
Closed Captioning: Yes
Region Code: 1

See More
Sale price $5.99 Regular price $24.99 You save 76%
Estimated arrival between and for USA.

---
You might also like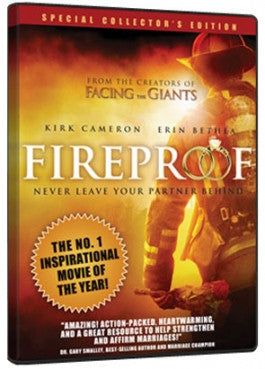 Sale price $5.99
Regular price
$14.99
Sale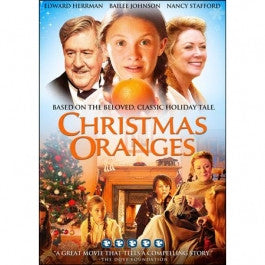 Sale price $5.99
Regular price
$19.98
Sale
—
Sold Out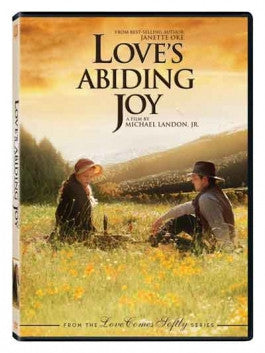 Sale price $5.99
Regular price
$9.98
Sale
Courageous DVD
Courageous is an inspiring and action packed film that presents an important lesson for fathers. The storyline revolves around four police offers, each trying to juggle their demanding job and their family life. Things in the police force are intensifying, as gang activity keeps cropping up in their town. Each of the fathers handles parenthood differently, and each has their own battles to fight at home. Courageous is a wonderful fast-paced movie that teaches the important lessons of fatherhood and leadership.
Fatherhood in Different Forms
Courageous is a deeply impactful film that allows viewers to easily relate to the struggles that the fathers are experiencing. The reason it has such a great impact is that each of the fathers are experiencing fatherhood in a completely different way. Their struggles are vivid and relatable, making it an important film in the Christian industry.
Adam Mitchell, an officer, is struggling to connect with his son, Dylan. He is so caught up in his job that he doesn't have time to invest in his son and cultivate a healthy relationship with him. His nine year old daughter Emily, however, is his little princess. Mitchell is extremely close to her and has a strong relationship with her. Dylan is jealous of the time that Mitchell invests in Emily, causing tension at home. Mitchell has a hard time knowing how to connect with his son, as he shares none of the same interests and isn't willing to put in the time required to find out what drives his son. When the family experiences great loss in the death of Emily, Mitchell is forced to reevaluate his relationship with his son. He begins to realize that his priorities are all wrong, as he has been putting work before a relationship with Dylan. The tragedy brings the family together and they begin to rebuild their lives from the ashes.
Another officer at the station is Nathan Hayes, a husband and father to three children. He is extremely dedicated to his family and recognizes the importance of fatherhood. Hayes is a Christian and is striving to do what is best for his children. His relationship with his teenage daughter is strained when she begins to see a boy that Hayes does not approve of. He warns Jade that she is too young to date and that he doesn't approve of this boy. Jade becomes angry and sullen, refusing to submit to her father's authority. It turns out that the boy that caught her interest is involved in the recent gang activity, causing her to realize that her father was right. She apologizes and Hayes takes her on a very special date to present her with a purity ring. Hayes is a wonderful example of a father deeply dedicated to his children, but his story shows that even good fathers are not without problems in their home life.
Hayes never knew his father, as he left the family before he was born. His father had six children from three different women, and was not committed to his family. Hayes was treated like a son by his neighbor, who became a great mentor for him. Though he did not have a good example of fatherhood, he was able to lead by the example shown him by his neighbor. The past can be overcome, and there is always an opportunity for a fresh start.
Shane Fuller, Mitchell's partner in the police field, has come from a broken home. His parents divorced when he was a child, causing him to have a skewed view of family. He himself has experienced divorce, and has a son. He sees his son every other weekend, and is a small part of his life. However, Fuller is caught smuggling drugs that were supposed to be turned in for evidence and is incarcerated. His relationship with his son is further strained, as he has become quite the opposite of a role model. Fuller desperately wishes for a second chance as he realizes the impact his sin has had on his son. He begins to study the Bible and comes to terms with what he has done.
A young rookie at the station, David Thomson is young and single. While the others are talking about fatherhood, he listens to their conversations, storing information away for a later time in his life. However, he is confronted by an ex-girlfriend, and it is revealed that he has a daughter. Thomson's life comes to a halt as he figures out what he must do. Should he move on with his life as planned and forget he has a daughter, or attempt to enter into her life? He realizes how important a father is to a child, so he decides to meet his child. Thomson desires greatly to be a good father to his daughter and teach her to do what is right. Though he made a mistake, he learns to accept responsibility for his actions and help his child to break the generational chains of sin placed upon her.
Courageous weaves all these stories together, creating a beautiful masterpiece that stresses the great importance of fatherhood. It is crucial that a family operate with both a father and mother, or else children are much more likely to get into trouble and begin fractured families of their own. This movie is designed to inspire fathers to stand up and do what is right and to become leaders in their family. The role of fatherhood is not a passive one, but requires action and input as well as time and energy. It is the most important job of all. No executive position in a company could ever be more important or more fulfilling than fatherhood. God calls men to step up and lead their families in the right way, and Courageous is an inspiring reinforcement of this important message.
Courageous is rated PG-13 by the Motion Picture Association of America for some violence and drug content. It is recommended that parents preview all content to determine what is suitable for their families.